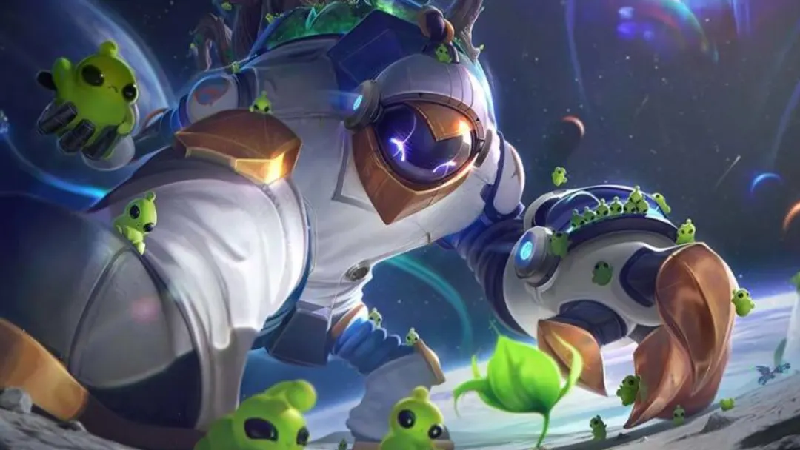 LoL Patch notes 12.17 : Release Date
According to the official  League of Legends Patch Schedule for 2022, LoL Patch notes 12.17 is expected to arrive on September 8. Players should expect the next patch to be released on this date as long as there are no unforeseen delays in League's development.
New patches in League of Legends bring improvements, nerfs, and tweaks to both systems and champions in the game, so keeping track is important for players who want to stay up-to-date on the latest changes to the game.
Some Maokai adjustments should be showing up on the PBE today for 12.17.

Goal is to improve the feel of some of his spells + get him back into top and jungle without eliminating his support playstyle. Changes were done by @dylanmemmott pic.twitter.com/DEseGJkqdS

— August (@RiotAugust) August 24, 2022
LoL 12.17 Skins
LoL 12.17 is bringing four total skins, three Zenith Games, and one standalone.
League of Legends Patch Schedule 2022
Riot has finally confirmed the LoL patch schedule for 2022 and Season 12!
League of Legends patch 12.17 – Thursday, September 8, 2022
League of Legends patch 12.18 – Wednesday, September 21, 2022
League of Legends patch 12.19 – Wednesday, October 5, 2022
League of Legends patch 12.20 – Wednesday, October 19, 2022
League of Legends patch 12.21 – Wednesday, November 2, 2022
League of Legends patch 12.22 – Wednesday, November 16, 2022
League of Legends patch 12.23 – Wednesday, December 7, 2022
LoL Patch notes 12.17 details :
Passive – Sap Magic
[NEW] Getting by large jungle monsters reduced cooldown: 1 second per auto
Q – Bramble Smash
[Adjust] Base Damage: 70/110/150/190/230 (+40% AP) ⇒ 65/110/155/200/245 (+40% AP)
[NEW] Percent Max Health Damage: 2/2.25/2.5/2.75/3%
[NEW] Now deals 20/35/50/65/80 bonus damage to monsters
E – Sapling Toss
[Removed] Percentage Max Health Damage
[Adjust] Base Damage Total: 20-120 ⇒ 45-185 (+40% AP + 3% tHP)
[Adjust] Brush Damage Total: 40-240 ⇒ 75-315 (+80% AP + 6% tHP)
[NEW] Empowered damage does not affect minions
[Buff] Mana Cost: 60/70/80/90/100 ⇒ 45/55/65/75/85
[Buff] Slow Amount: 35% ⇒ 45%
[NEW] Empowered Brush Slow Amount: 55%
R – Nature's Grasp
[Buff] Missile Initial Speed: 50 ⇒ 100
[Buff] Missile Max Speed: 650 ⇒ 750
[Buff] Missle Acceleration: 250 ⇒ 300
[NEW] Move speed on champion hit: 40-60% Move Speed decaying over 2 seconds
League Of Legends Wiki :
League of Legends
Developer(s)
Riot Games
Publisher(s)
Riot Games
Director(s)
Andrei van Roon
Producer(s)
Jeff Jew
Writer(s)
Graham McNeill
Platform(s)
Release

Microsoft Windows
October 27, 2009
OS X
March 1, 2013

Genre(s)
MOBA
Mode(s)
Multiplayer