The Pittsburgh Pirates are asking for the moon and the stars in exchange for All-Star Bryan Reynolds, and a number of teams, including the New York Yankees, Texas Rangers, and Los Angeles Dodgers, are interested in acquiring his services.
According to reports, there is a chance that Reynolds will be moved prior to Opening Day in 2023 that is less than 50%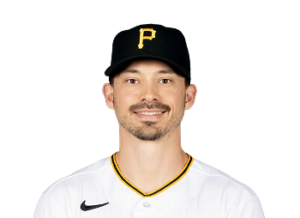 Via Chris Mueller:
"Based on what I'm hearing, I'd put it at below 50 percent that Bryan Reynolds is traded before Opening Day."
The Pirates are interested in extending Reynolds' contract for a lengthy period of time. However, given that the organization is not heading in any particular direction, it is obvious that he has no interest in putting pen to paper. Because of this, he asked for a trade just two days before the beginning of the Winter Meetings.
Even though it is possible that he will not be moved before the campaign begins, this does not mean that Reynolds will not leave Pittsburgh at some point in the future. It is difficult to imagine General Manager Ben Cherington rejecting a suitable offer if it is presented to him. After all, the team will have control over his playing time for the next three seasons.
Bryan Reynolds was one of the few bright spots on an otherwise dismal Bucs team in 2022, posting a batting average of.262 with 27 home runs and 62 runs batted in. Even though their asking price is roughly equivalent to the haul that the Washington Nationals received in exchange for Juan Soto, it is possible that somebody will make an offer of that nature in the future.
According to recent reports, Pittsburgh's most recent offer was somewhere in the neighborhood of $75 million spread out over six years. However, this amount was nowhere near what the outfielder is looking for in terms of salary. Because the Pirates do not offer large contracts to players, there is only one way for this relationship to come to an end: with Bryan Reynolds playing for another team.