On Friday night, the Phoenix Suns will play the Pelicans in New Orleans. 8:30 p.m. EST is the time for this Western Conference matchup to kick off.
Final injury reports New Orleans Pelicans – Phoenix Suns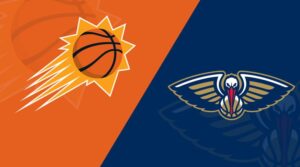 When the Eastern Conference-leading Celtics visited Phoenix on Wednesday night, the Suns had a chance to make a statement. Phoenix was in first place in the Western Conference and was welcoming back Chris Paul, their captain, after a protracted absence due to a heel injury.
The Celtics thrashed the Suns, 125-108, so it goes without saying that the game didn't go as planned.
In regard to injuries in the upcoming game, the Suns don't stand to lose much.
According to Gerald Bourguet of GoPHNX.com, Duane Washington (hip) will not participate in Friday's game against the Pelicans.
Washington's left hip muscle is strained, so he will miss his third straight game. Washington's next opportunity to play will be on Sunday in New Orleans, but with Chris Paul back in action for Phoenix, he probably won't be in the starting lineup every night.
Similar to Phoenix, New Orleans has struggled this season with injuries to many of their star players. All-star forward Brandon Ingram, who has been sidelined for the past five games with a toe injury, is not currently in the lineup. Injuries have also caused them to lose CJ McCollum and Zion Williamson at various times.
According to Will Guillory of The Athletic, Brandon Ingram (toe) will not play on Friday against the Suns.
As he continues to struggle with a sprained left toe, Ingram will be sidelined for a sixth straight game.
The Athletic's Will Guillory reports that Herbert Jones (ankle) will not play against the Suns on Friday.
Due to a left ankle sprain, Jones will miss his fourth straight game on Friday. In his absence, Dyson Daniels has started each of the three games.