Andrew Wiggins will miss his 17th straight game for the Warriors on Wednesday…
Latest update on Andrew Wiggins' absence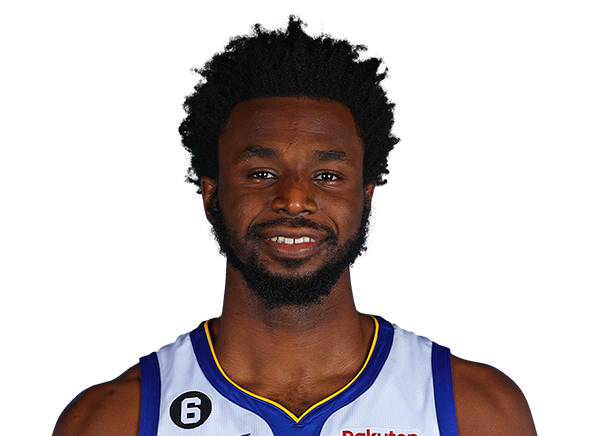 UPDATE (Apr. 05):
The Warriors' star Andrew Wiggins has broken his silence.
The 28-year-old explained his sudden departure from the Golden State Warriors in an interview with reporters on Tuesday.
Wiggins has made it clear that his family is his top priority.
He said: "When you're in a certain situation, and your family needs you and requires your attention and your love, that's my first priority,"
Wiggins has been away from the Warriors' last 22 games due to personal obligations.
In the press conference, he did not explain his lengthy absence. He preferred to keep that information to himself, his immediate family, and any other close relatives.
UPDATE (Apr. 04):
The Warriors are expected to have swingman Andrew Wiggins back in the lineup, perhaps as soon as this week, per multiple reports.
Andrew Wiggins is expected to return to the club this week after missing the last 21 games due to a personal problem, according to ESPN's Adrian Wojnarowski.
ESPN Sources: Golden State Warriors All-Star forward Andrew Wiggins is nearing a return to the team and is expected to be back early this week. Wiggins has missed 21 games attending to a family matter. Huge boost for the defending champions and sixth seed in the West. pic.twitter.com/bQAw8ixINI

— Adrian Wojnarowski (@wojespn) April 3, 2023
Additionally, Shams Charania of The Athletic reports Wiggins plans to attend Golden State's home game against the Thunder on Tuesday.
Golden State's Andrew Wiggins plans to attend Warriors-Thunder on Tuesday. The reason for Wiggins' leave of absence since mid-February is that his father, Mitchell Wiggins, has been dealing with a serious medical situation, sources close to the situation say. 🙏🏽

— Shams Charania (@ShamsCharania) April 3, 2023
UPDATE (Apr. 01):
The first concrete evidence that Wiggins might make a return before the end of the season surfaced on Friday.
According to Jason Dumas of KRON4, Wiggins has returned to the Bay Area after being away for quite some time.
I've been told that Andrew Wiggins is back in the Bay Area. He had spent most of the recent weeks out of town.

— Jason Dumas (@JDumasReports) March 31, 2023
UPDATED (Mar. 29):
Steve Kerr has said that Wiggins is continuing to work out on a daily basis even though there is no set date for his return. The Warriors won't know how he's feeling physically until he steps foot inside the building.
Still no timetable update from Steve Kerr on Andrew Wiggins. Did say he's been working out on a daily basis, but team wouldn't know about his game conditioning until he got back in building. 20th straight missed game tonight.

— Anthony Slater (@anthonyVslater) March 29, 2023
Kerr said pregame Andrew Wiggins is working out every day. "Once he's back, our training staff will get with him and see where he is (physically)."

"There's hope" he returns, and Kerr has not considered shutting him down for the season. "No. Hasn't even been discussed."

— Kerith Burke (@KerithBurke) March 29, 2023
Kerr has not decided to end Wiggins' season early, saying that "there's hope" for him to play again this year. Whether that occurs in one of the final six games of the regular season or in the postseason (play-in or playoffs) is still up in the air.
UPDATED (Mar. 25):
Wiggins has now missed 18 consecutive games due to a family emergency that has forced him to put basketball on hold for the time being.
This will be an 18th straight missed game for Andrew Wiggins tonight due to personal reasons. No official update on his timetable from the Warriors as they start a four-game homestand. Playoffs begin in a little more than three weeks.

— Anthony Slater (@anthonyVslater) March 25, 2023
UPDATED (Mar. 24):
Warriors players and coaches have made comments that make it seem like Wiggins' return is far from assured.
During a recent episode of his podcast, Draymond Green said, "We'll see" when talking about the possibility of Wiggins returning.
— warriorsworld (@warriorsworld) March 22, 2023
Green's response echoed the tone and word choice of Steve Kerr and others who have expressed doubt about Wiggins's possible return this season.
After a breakout 2017-18 campaign that culminated in his selection as a starting All-Star, the Warriors' 28-year-old forward has been out of action since February 13. The most up-to-date injury report from the Warriors states that Wiggins is still missing in action due to family commitments.
The former No. 1 overall pick has had an up-and-down season after being a key cog in Golden State's 2022 NBA championship run (Wiggins was the team's second-best player behind Stephen Curry).
Wiggins has been in and out of the lineup so far this season, missing 20 of the team's first 49 games. He missed 15 games in December due to an adductor strain and has since dealt with a lingering foot injury and an illness that was not caused by the common cold or the flu.
When he's been on the court, he's contributed significantly, scoring 17.1 points per game, securing the defensive end, and making a career-high 39.6 percent of his three-point attempts. The Warriors will need Wiggins if they plan to mount a serious title defense.
Andrew Wiggins stats
Take a look at how Andrew Wiggins' numbers stack up against his 2017-18 All-Star campaign. He has played at a level consistent with that which earned him a spot on the 2022 All-Star Team.
Andrew Wiggins in last two seasons

| | | |
| --- | --- | --- |
| Stats | 2021-22 | 2022-23 |
| PPG | 17.2 | 17.1 |
| RPG | 4.5 | 5.0 |
| APG | 2.2 | 2.3 |
| SPG | 1.0 | 1.2 |
| BPG | 0.7 | 0.8 |
| FG% | 46.6 | 47.3 |
| 3PT FG% | 39.3 | 39.6 |
| Games missed | 9 | 36 |
Here are the most recent details about Wiggins' absence
Wiggins has not returned to the team and is not playing because of an ongoing family matter.
Wiggins was originally listed as ineligible to play on February 14 against the Clippers by the Warriors due to personal reasons. According to Steve Kerr, Wiggins was supposed to return for the February 23 game following the All-Star break, but he didn't.
"This is a tough situation in terms of him being away for so long but necessary. Life is bigger than basketball," Curry told reporters on March 12. "Whatever him and his family are going through, that's all that matters. Whenever he's ready to come back, I'm sure he will. That's how he's built in terms of being available.
"I know he's missing the vibe and being with us, and we miss him, too."
Here is Steph Curry on Andrew Wiggins' extended absence

"This is a tough situation with him being away for so long but necessary. Life is bigger than basketball." pic.twitter.com/nBf6o2qMrC

— Anthony Slater (@anthonyVslater) March 12, 2023
Wiggins' private family issue has not been disclosed by the Warriors or by Wiggins himself.
When does Andrew Wiggins plan to come back?
Before a pivotal game against the Dallas Mavericks on Wednesday (Mar. 22), Warriors coach Steve Kerr expressed optimism about Andrew Wiggins and DeAndre Payton's eventual returns, saying that they would help the team manage title-worthy defense.
"We're hopeful to get Wiggs and Gary Payton back," he said. "Those two guys were really key players for us in the championship run a year ago. We can feel it, a lot of these games we're a little short defensively, literally and figuratively. So to get a couple guys back who can help us take our defense to another notch if we can get to that stage, get into the playoffs, gives ourselves a chance…"