The Miami Heat will try to get back to.500 against the Memphis Grizzlies on Monday. Memphis has won five consecutive games against Miami, including two last season.
Final injury reports Memphis Grizzlies – Miami Heat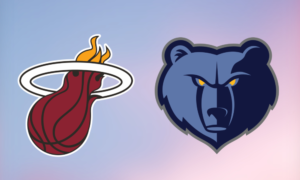 The Miami Heat are 11-12 and ninth in the Eastern Conference, but they showed Friday in Boston that they are not to be underestimated. They can beat anyone when they are fully loaded, with Jimmy Butler healthy and all five starters on the court, as they demonstrated in a 120-116 overtime win over the Celtics in Boston.
Tyler Herro is listed as probable for Monday's game against the Grizzlies due to a left ankle sprain.
Herro may not be fully recovered from the left ankle sprain that caused him to miss eight straight games over a two-week span in November, but the problem is unlikely to keep him out as Miami begins a four-game week.
Jimmy Butler is listed as questionable for Monday's game against the Grizzlies due to right knee soreness.
Monday is the first game of a back-to-back set for the Heat, who may decide whether to rest Butler in Memphis or in Tuesday's home game against the Pistons.
Even if Butler plays Monday, he'll be a strong candidate to sit out Tuesday after returning to the lineup after a seven-game absence due to a right knee injury.
The Grizzlies have a strange little nuance in their schedule as they play a road-home back-to-back. They played the Pistons on the road in Detroit on Sunday night, then took the red eye home to face the Heat on Monday night. The good news is that they defeated the Pistons 122-112 to improve to 14-9.
Steven Adams (hip) will miss Monday's game against the Heat.
Adams is suffering from a sore right hip and will miss his third game of the season. Brandon Clarke and Santi Aldama will almost certainly see more playing time against the Heat.
Meanwhile, Jake LaRavia was questionable for Monday's game, so it's not surprising to see him officially ruled out.