The absence of LeBron James (non-COVID illness), Lonnie Walker (left knee soreness) and Athony Davis (right foot injury) left the team without its top three scorers.
HC Darvin Ham updates injury for Lakers mainstays players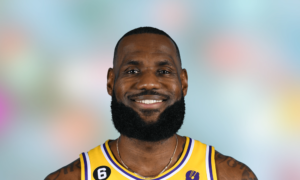 Davis' injury is now well understood following his press conference in Atlanta last week: he has a stress reaction in a fractured bone spur in the navicular bone at the top of his right foot. What's less clear is how long that will take to heal, and Davis didn't want to commit to a timetable for an injury that could heal at an unpredictable rate.
The Lakers, on the other hand, are using continuous MRIs to monitor Davis' foot. The star big man has now missed 10 consecutive games due to injury, and Ham stated that "everything is going according to plan." Ham's description of the Lakers' strategy implied organizational tenacity.
He sai: "A.D. is a process that we're committed to and we're going to be disciplined with and follow as well."
Ham also joked about missing James, who has recently been on a roll: "Somebody's gonna have to give us 43 (points), 15 (rebounds) and nine (assists)."
James, who had back-to-back 40-point games, was suffering from a common cold, according to Ham. James was listed as questionable with left ankle soreness, despite having played more than 39 minutes in each of his previous two games, but Ham said the decision was purely precautionary.
"Just the common cold, is what it sounds like," Ham said. "So, we told him to shut it down. Stay at the house. Get fluids, get meds and try to get better."
Walker's injury has improved after he missed two games with a bruised tailbone caused by a fall in Orlando on Dec. 27. This game was missed due to "a little bit of tendonitis" in Ham's left knee, which he had checked out after the team returned to Los Angeles. However, Ham stated that Walker would be back "in the short term" from his injury.
Ham said: "He started having a little bit of problems with it, and it's normal for a kid that plays the way he plays athletically and above the rim. So, we're managing that and just trying to bring him along slow – in terms of him just not causing ripple effects suffering from that issue."
Finally, he said, Wednesday's game provided an opportunity for others who haven't seen much action this season.
"In times like this, you just constantly need to look at the silver lining, and guys who got no minutes, short minutes, they got a chance to get up and down, catch a rhythm," he said. "Get those reps under their belt. So, when we do get everyone back – or almost everyone back – we have reliable sources of income up and down our roster."