Magic Johnson, a legend of the Los Angeles Lakers, has teamed up with a group to bid on the Washington Commanders. According to Sportico's Scott Soshnick and Eben Novy-Williams, the group is headed by Josh Harris, owner of the Philadelphia 76ers and New Jersey Devils.
Magic Johnson is reportedly close to purchasing the Washington Commanders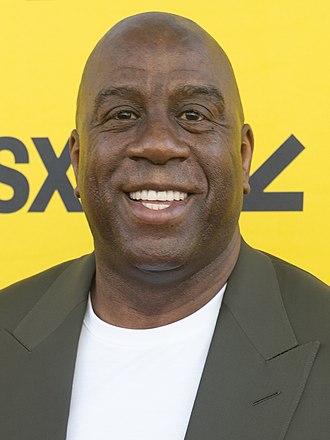 Magic Johnson's reported interest in purchasing the team follows reports that owner Dan Snyder is actively preparing to sell the team in the near future.
Adding Magic Johnson to the Harris-led group might make them Snyder's top choice among potential buyers. There are still some other teams competing for the Commanders.
Magic Johnson had already competed against Josh Harris for team ownership once before he joined the bid.
Last year, he was a part of Harris' unsuccessful campaign for the Denver Broncos. This time, they're shooting for a more persuasive presentation.
Meanwhile, the sale of the Commanders has been in intense negotiations for the past week. With Dan Snyder's company under scrutiny for creating a hostile work environment and engaging in financial misdeeds, a sale was inevitable.
There has been mounting pressure on Snyder to sell for months, with some NFL owners even considering a forced sale.
Many in the league are anticipating an announcement of a deal to be made soon as talks have gained momentum. As the NFL owners meetings are held in Arizona at the end of March, this would be an ideal time to introduce new ownership to the league.
The tea leaves suggest a sale will happen sooner or later. Dan Snyder has been pushed to the wall by the current allegations and increasing pressure. Now Magic Johnson is among those anticipating the controversial owner of the Washington Commanders.
READ ALSO :