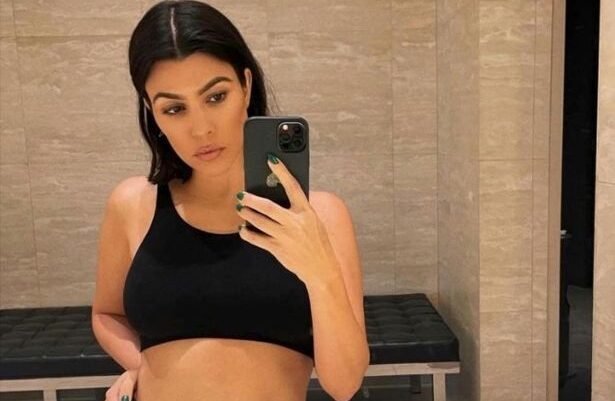 The reality actress and her husband Travis Barker are trying to start a small family, so the mother of three just sent an updated photo of herself during the menopause-inducing IVF therapy.
Kourtney Kardashian uploaded a picture of herself sans makeup and in skintight workout gear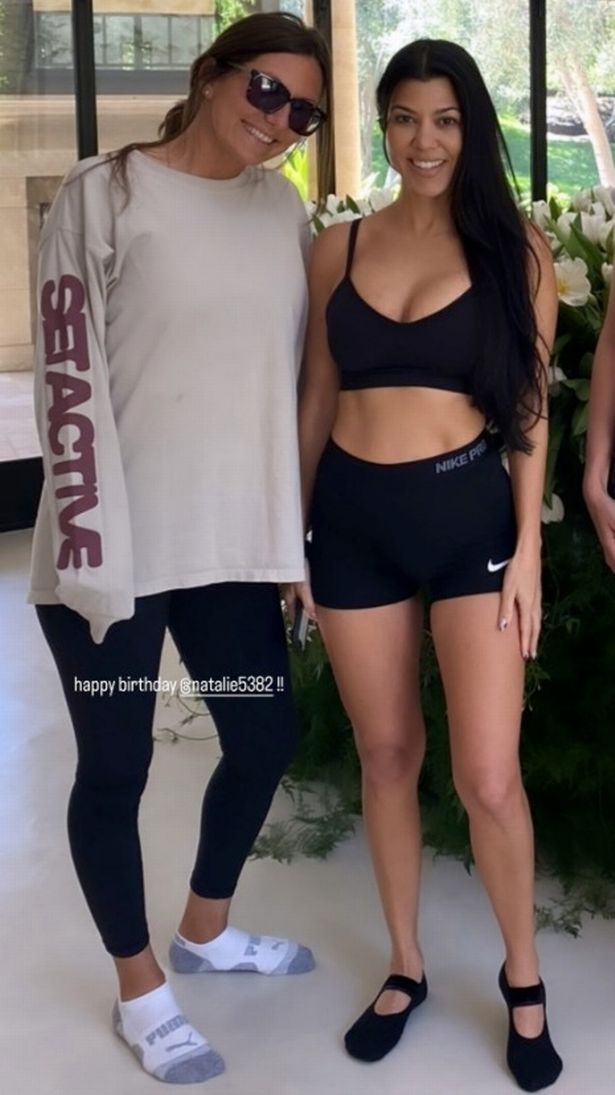 In honor of her friend Natalie's birthday, Kourtney, 44, posted a photo to her Instagram Story in which the two of them are standing side by side, with Kourtney sporting a sports bra.
Kourtney, a mother of three, and her husband, Blink-182 frontman Travis Barker, try to have a child together.
Kourtney revealed up about her pregnancy attempts during season two of the Hula series The Kardashians, saying: "Travis and I want to have a baby, and so my doctor took us down this road of doing IVF. Like, it hasn't been the most amazing experience."
She told her mother, Kris Jenner, "Every single person on social media is always like 'Kourtney's pregnant, Kourtney's pregnant, Kourtney's gained so much weight'.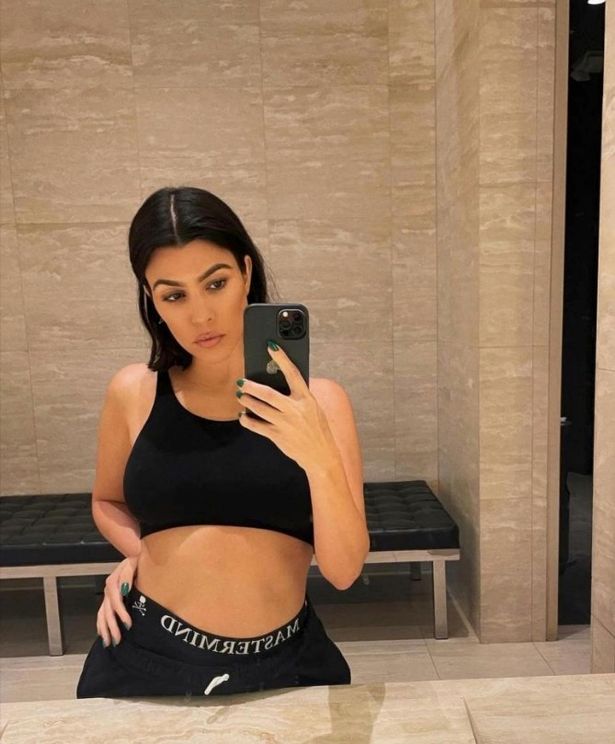 "It's so rude to comment on people when you have no idea what they're actually going through. The medication they're giving me, they put me into menopause.. Literally into menopause."
"Based off of what, a drug?" Kris asked, to which Kourtney replied: "Yes." She and Travis were shown visiting a doctor as they were instructed to "put a sample in this cup".
The Lemme creator recently shared another photo of herself, this time in a small blue swimming suit, floating high on a rope swing.
However, the photo was not altered, allowing viewers to see the creases on her knees and arms as she gripped the handles and kicked her legs out.
Kourtney used the image to promote an article titled "Hacks for Anxiety" on her website Poosh.
READ MORE: