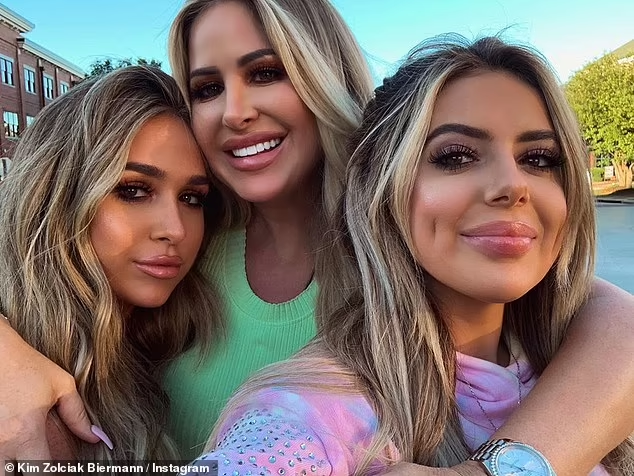 The Real Housewives of Atlanta star posted the photos of Ariana, 21, and Brielle, 26, celebrating their birthdays on her Instagram Stories.
Kim Zolciak-Biermann's daughters shared some touching Instagram pictures in honor of their mom's birthday despite the recent split with Kroy Biermann
Despite her recent breakup with Kroy Biermann, 37, Kim Zolciak celebrated her 45th birthday on Friday with the support of her two oldest daughters.
Kim's oldest daughter, Brielle, may not know who her father is, but Kim's ex-husband, Daniel Toce, is the father of her younger daughter, Ariana.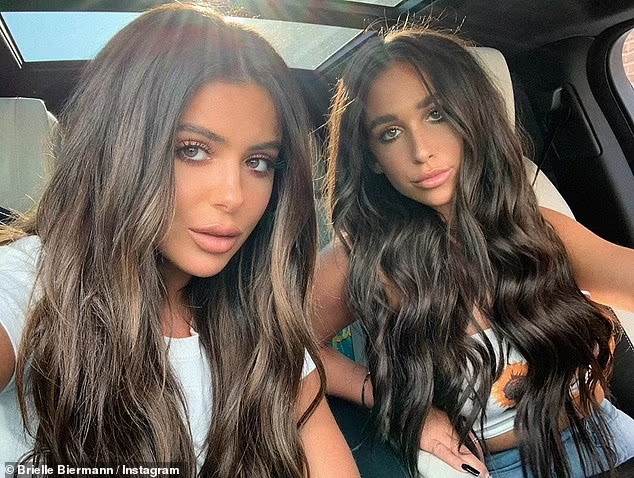 Both of Kim Zolciak's daughters were adopted by the former NFL player just two years after her 2011 wedding to Kroy.
"Happy birthday to my best friend" Ariana captioned a photo of herself and her mom in bikinis. "The hottest mom!!!! @kimzolciakbiermann."
With the message, "You are the strongest women I know!!!" Ariana also posted a photo of herself and Kim posing on the beach with their legs crossed. We appreciate your efforts. "Thank you for all you do! I am so proud of you mom!"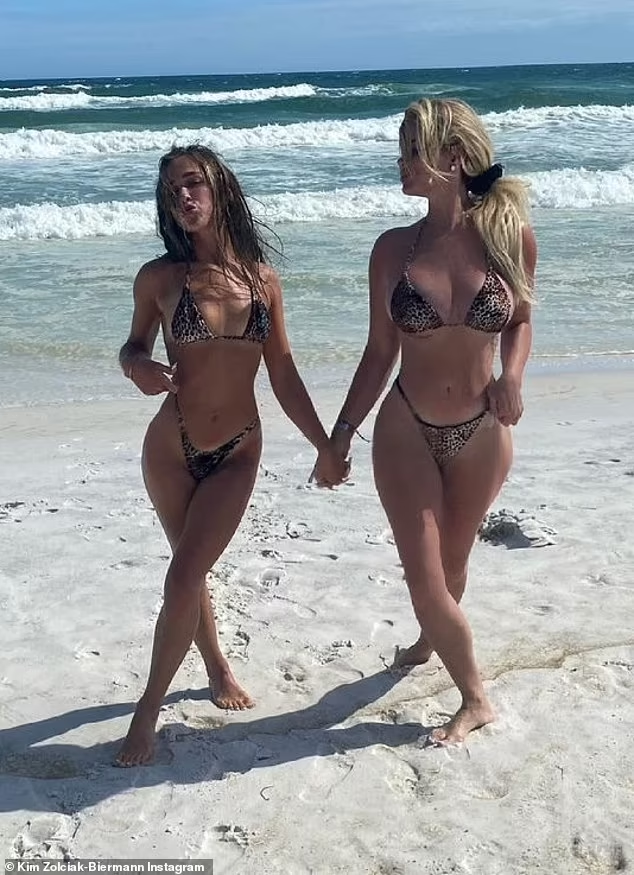 Brielle also shared a sweet birthday greeting for Kim on her Instagram Story.
"Happy birthday mom!! Brielle gushed, "I love you so much."
Kim also posted an Instagram video of her birthday celebration, in which she and her pals gather around a cake and she blows out a candle.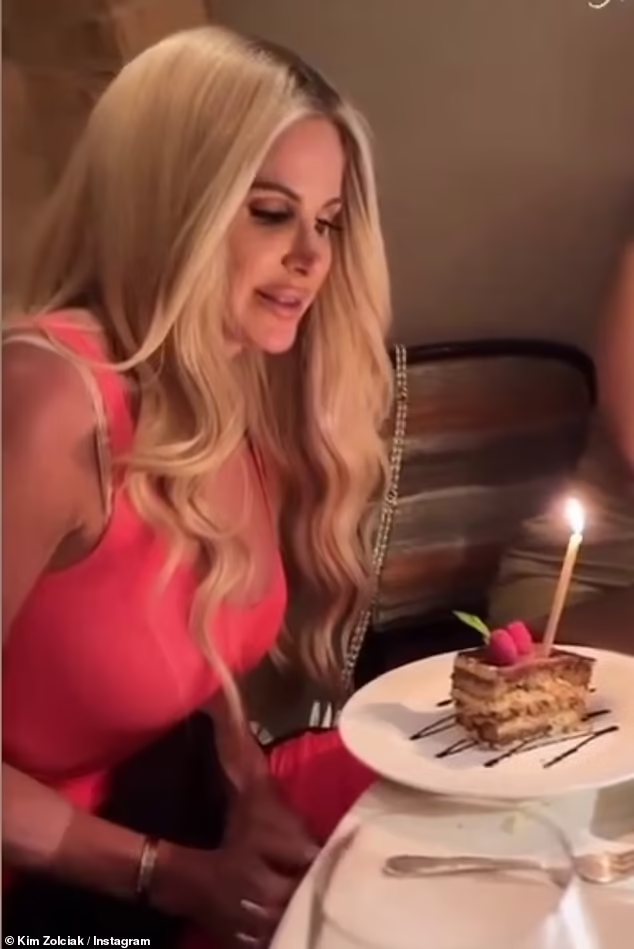 The beautiful birthday sentiments came after Kim and Kroy's shocking divorce announcement after 11 years of marriage.
Kim has been plotting her separation from Kroy for "a long time," according to the source, and she hasn't even told her closest friends and family about it.
Apparently Kim stated that they separated on April 30 and that their marriage is "irretrievably broken with no hope of reconciliation," as the publication put it.
A source told People that money problems were a major factor in the couple's decision to separate.
"The money has been a huge issue. The million dollar tax [payment] was just way too much pressure on them," the person added.
"There's no cheating on either side" was also added. "The money has a lot to do with the split, but there were other factors. He's managing [the family] for a long time, so he technically did have a job. They're not on good terms right now."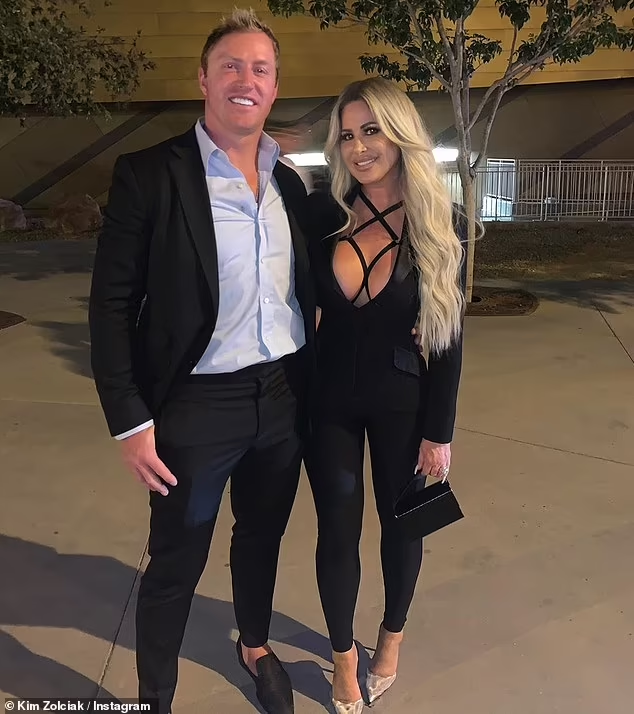 Within three months of meeting in May 2010, the former Dancing With the Stars contestant and the former NFL star were engaged and expecting their first child.
Following the birth of their first kid, the couple went on to have two more children together, all of which were featured prominently on the popular reality show Don't Be Tardy.
They apparently owe the IRS $1.1 million in delinquent taxes after years of working together to discuss their racy sex life, launch businesses, and overcome several financial obstacles.
After filing for divorce, Zolciak and Biermann continued living together in their Georgia home, but now they are "avoiding each other," a source told Us Weekly.
Kroy Jagger (KJ), 11, Kash, 10, and 9-year-old twins Kaia and Kane Jagger live with their parents in the mansion.
According to TMZ, their shared house went into "foreclosure" in February, but they still haven't left.
The TV star and his ex-NFL player husband paid $880,000 for the house in 2012.
The new asking price for their home is reportedly between $2.5 and $2.6 million.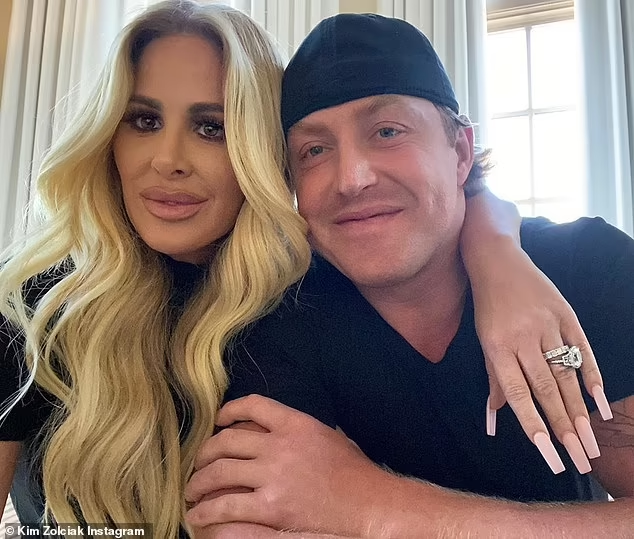 Kim's opulent mansion has been featured on eight seasons of her reality show, Don't Be Tardy, as well as on The Real Housewives.
The actress is seeking sole physical custody, spousal support, and the legal return of her maiden name.
According to TMZ, Kim has been asked to leave the house after Kroy filed for divorce and requested sole physical custody, sole legal custody, and possession of the home.