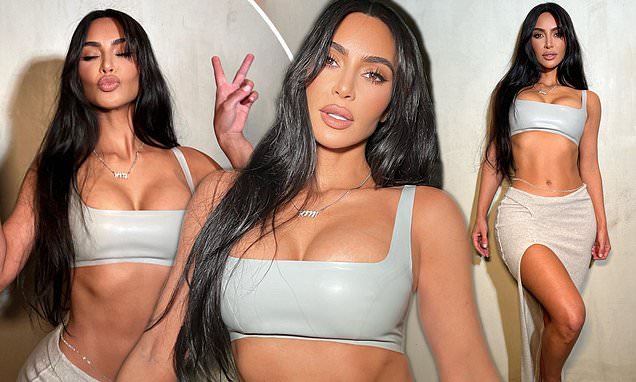 Kim Kardashian is picture perfect as she walks down a winding staircase showing off her toned stomach in a crop top and revealing skirt.
Kim Kardashian's figure is picture-perfect in a crop top and low-cut skirt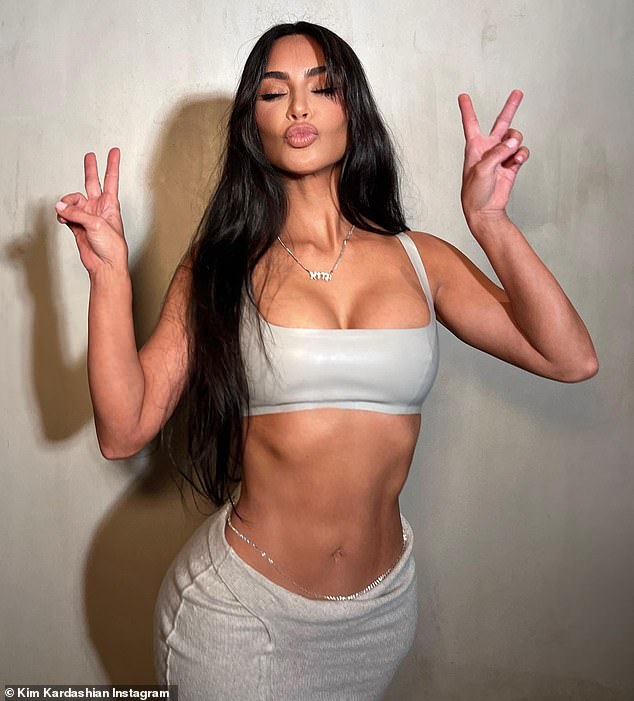 Kim Kardashian's attempt to show off her famed physique in a tiny crop top and cut skirt nearly caused another internet meltdown.
The 42-year-old reality TV powerhouse was as flawless as ever as she ascended a winding staircase.
The veteran of Keeping Up with the Kardashians made her very toned stomach the focus of the new images, seemingly pleased with the results of her daily two-hour gym sessions.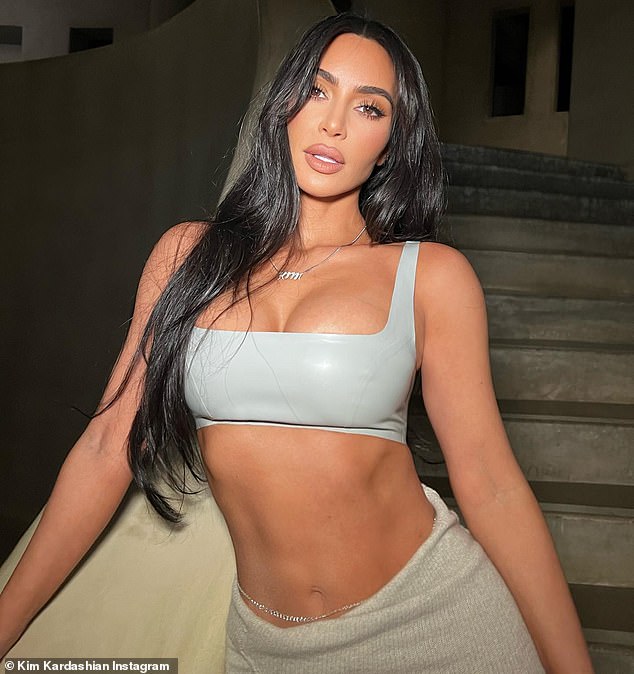 She was pouting and exposing her amble chest in a light gray crop top and matching low-on-the-hips skirt with a high slit up the leg.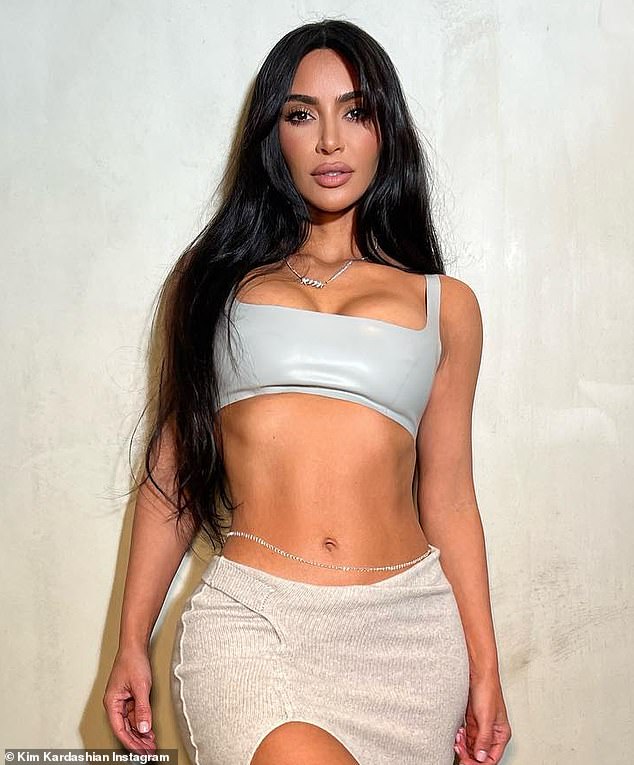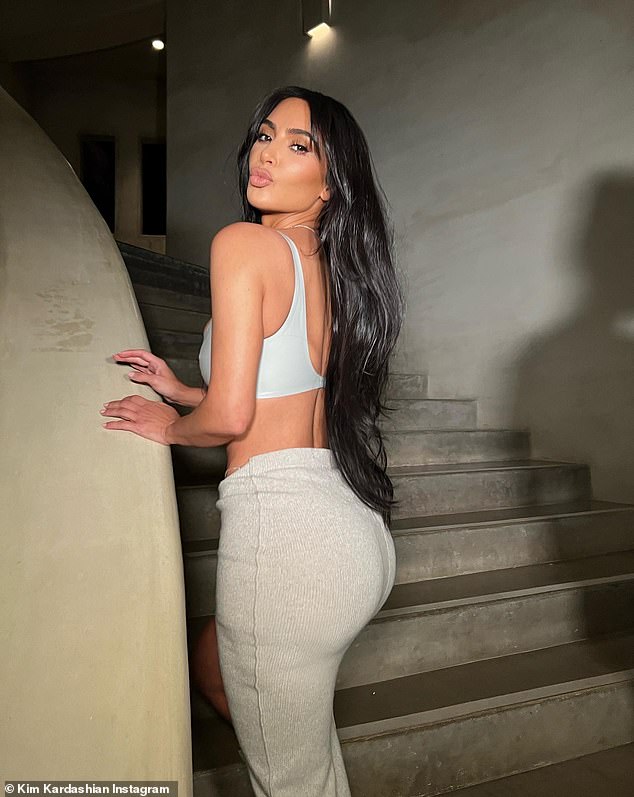 On Monday, she stunned her followers by posting an Instagram photo of herself without any makeup. As far as I could tell, no filters were used on the image either.
This shot features the TV star relaxing in a black hoodie at the dentist.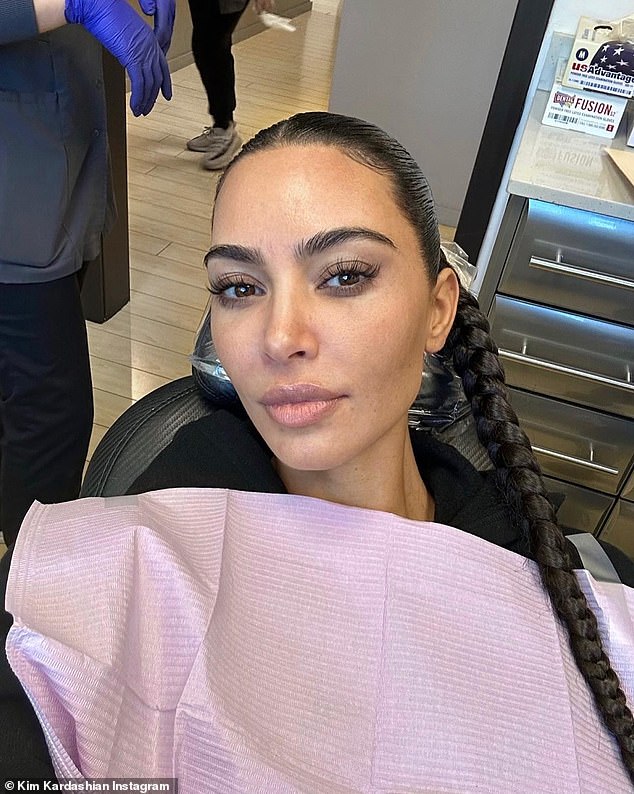 The ex-wife of Kris Humphries quickly caught the attention of her fans, and many of them talked about how much they liked the model in the comments section of the post.
One commenter was relieved to see the media figure's "skin without makeup or a filter," while another expressed appreciation for the rare opportunity.
Kardashian started a company called SKKN By Kim for skin care in June of last year.
To imitate her own skin care routine, the entrepreneur gained widespread attention for releasing a set of nine individual products designed to be used in sequence.
Since the inception of her company, the social media star has also been featured in a number of publicity photos associated with her line.
When asked about her feelings toward her skin tone, Kardashian admitted that it had taken her a long time to accept her appearance.
'My physical appearance has been scrutinized for years, both by myself and other people, and in the last few years, I've finally been able to make peace with the imperfections that I previously struggled to accept,' she said.
The reality television personality also spoke about her brand and remarked that she intended to share her daily routine with the public through her line.
'There are some people who might think the nine-step system is overwhelming, but I wanted to create a line that was true to exactly what I use,'
READ NEXT: