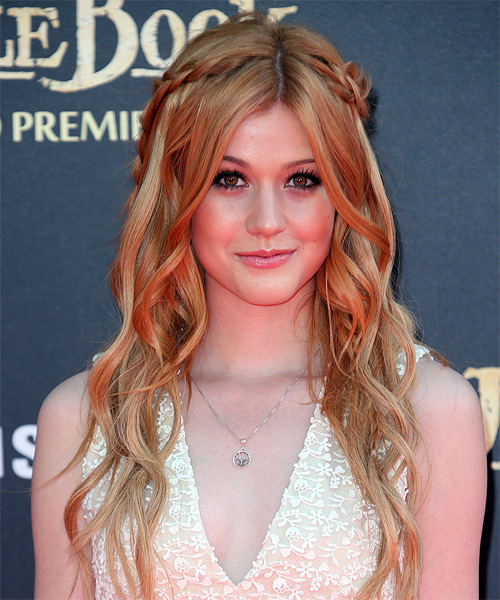 Katherine McNamara is most remembered for her portrayal of Harper Munroe in the film Happyland.Try on some of Katherine McNamara's iconic hairdos. We tell you which hairstyles work best with your facial shape, hair texture, and hair density, and provide you simple instructions on how to achieve those looks.
List 10 of Katherine McNamara's favorite hairstyles
Long straight pink hairstyle with layered bangs and light blonde highlights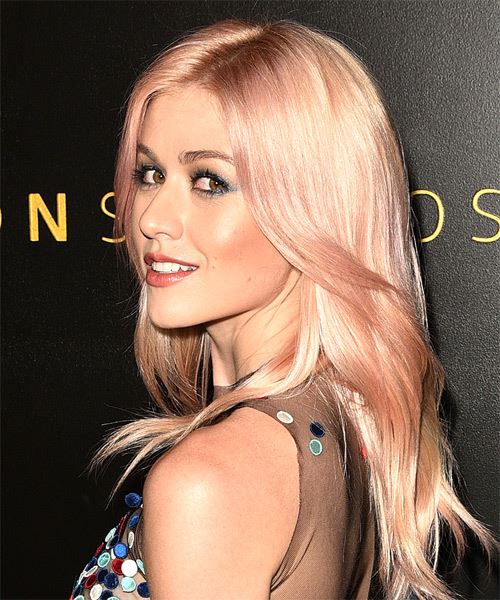 Katherine Mcnamara is a someone I could get along with quite well. Her hairdo is understatedly sophisticated. In this case, it's the hue that's most important. Her hair is a stunning candy floss color, and the lighter, blonder ends finish off the style beautifully. It's surprisingly potent despite its low weight.
Long straight blonde hairstyle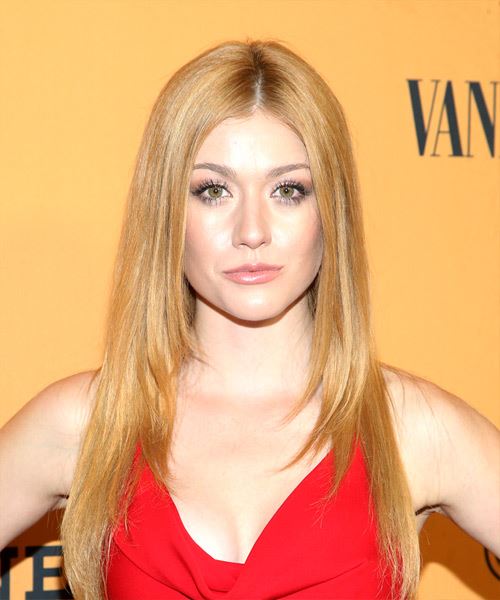 Katherine McNamara's long, golden blonde layered hair is styled to perfection, and the effect is breathtaking. This style is characterized by bluntly cut ends and lengthy, flawlessly blow-waved layers for a seductive appearance and feel. Katherine's lengthy, layered cut around her collarbone softens the style while beautifully framing her face. Flyaway hair requires a product to control it.
Long wavy light red updo hairstyle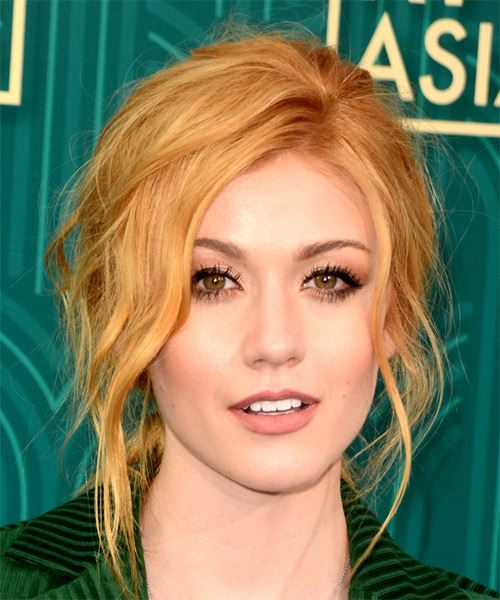 This chic updo is created by pulling the hair back and pinning it in place, and it can be worn to any formal or informal event. The gorgeous hairdo can be replicated with no effort and requires only a strong hold product to maintain its shape all day or night.
Long wavy light blonde hairstyle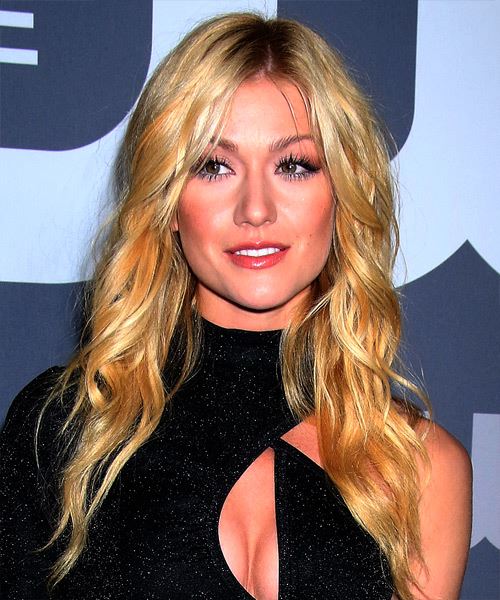 Katherine's new hairstyle is definitive proof that being a blonde is the best. Her naturally blonde hair and face are complemented by her side-swept bang. The tight, teeny curls will loosen up and smooth out over the course of the day, making this a versatile styling option.
Long wavy light copper red updo hairstyle with light blonde highlights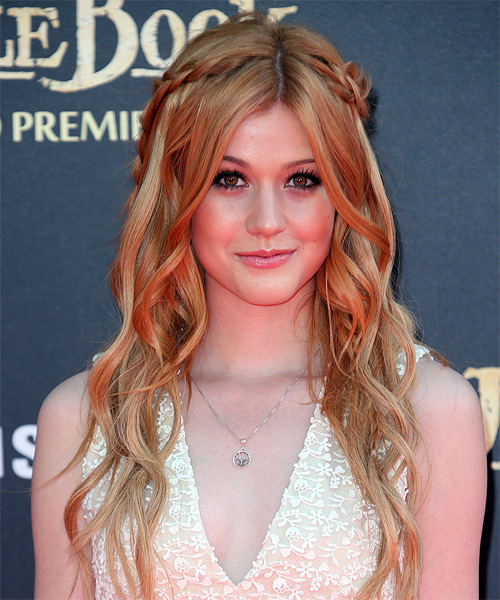 Katherine McNamara's long, layered hairstyle is a beautiful finishing touch to her overall appearance in this picture. These strawberry blonde locks are layered all the way through the back and sides for versatility and ease of maintenance between trims (which should be done every four to six weeks). To add even more sophistication to this already stunning hairstyle, a braid is added to either side and pulled back as a headband.
Long straight ginger hairstyle with layered bangs
She looks amazing with her hair down. She makes having long hair appear effortless. Straight hair is ideal for this style, but if you naturally have waves, you can straighten them to achieve the same effect. You'll need a little extra time in the morning to straighten your hair for this style, so keep that in mind.
Long wavy blonde hairstyle with side swept bangs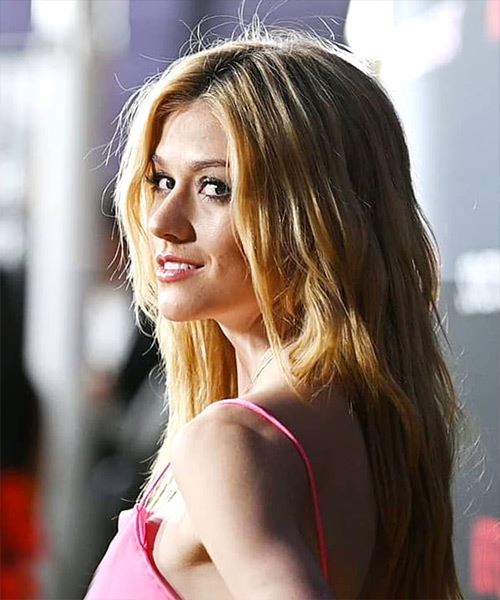 As always, Katherine McNamara is stunning. It's refreshing to see some of the natural origins still intact. The waves in this hairstyle help to frame the face and add both volume and movement. If you want to make your wavy hairdo even more eye-catching, try using some lighter highlights, and if you want to create some contrast, try incorporating some darker hues.
Long wavy strawberry blonde hairstyle with side swept bangs and light blonde highlights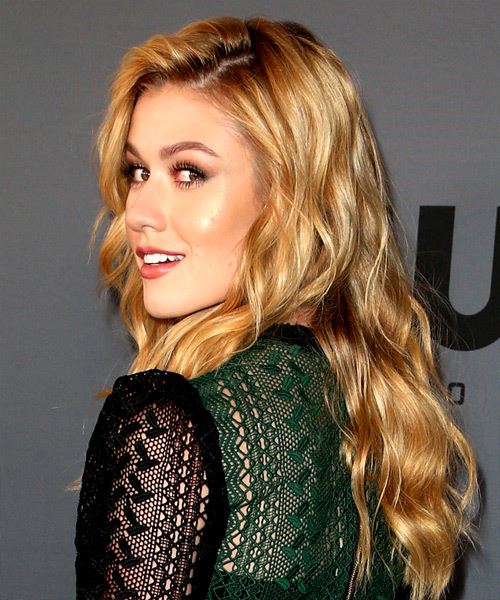 Katherine is proving that the adage "blondes have more fun" is true with her new stunning hairdo. Her hair is a beautiful shade of natural blonde, and the bangs she wears to the side frame her face well. This style may be worn in a variety of ways during the day thanks to the gradual shedding of the little, tight curls. This is great since it will give you a variety of looks to choose from during the day.
Long wavy blonde hairstyle with side swept bangs and light blonde highlights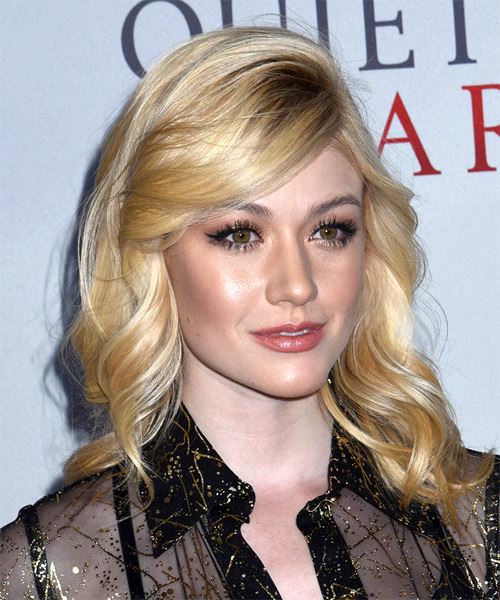 This cut is great since it can be worn throughout the day for a low-key look or dressed up for the evening with the addition of a few sparkly pieces.
This cut is so amazing, it's criminal. It's profound in its seeming simplicity. The bangs in this style are very useful for framing the face. The curls help define the rest of the face and create the impression of an ideal oval.
Long wavy blonde hairstyle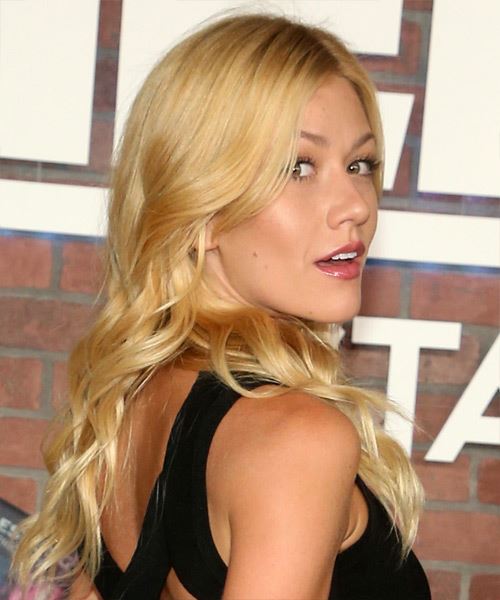 Katherine Mcnamara hasn't lost a bit of her beauty. You can now consider this your standard haircut for special occasions. It's simple to maintain, and if you have bangs, it'll highlight them beautifully.
Your face and neck will be beautifully framed by the soft curls. For best results, curl your hair first thing in the morning or right before a big function, and do it tightly. To maintain the shape of your haircut and the health of your ends, you should have a trim every four weeks or so.
READ NEXT: