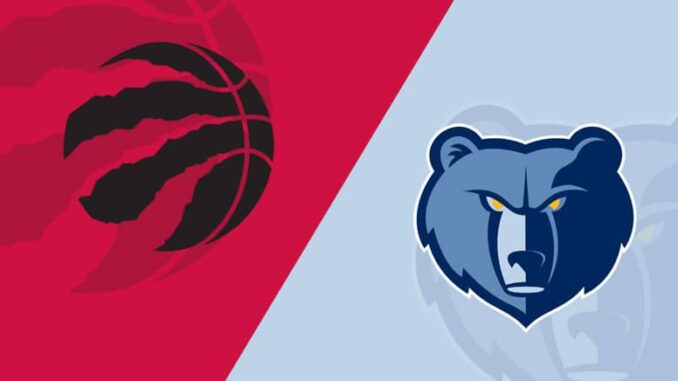 The (24-30) Toronto Raptors will play the (32-20) Memphis Grizzlies in Memphis, Tennessee on Sunday. The game will begin in the FedExForum at 6:00 PM EDT.
The Grizzlies won the first meeting between these two teams this season, 119-106, and this will be the second meeting between the two teams this year.
Raptors vs. Grizzlies Injuries: 2 Questionable, 3 Out
Grizzlies injuries
Ja Morant (Wrist) – Questionable
Jaren Jackson Jr. (Thigh) – Questionable
Steven Adams (Knee) – Out
The Memphis Grizzlies enter this contest on the heels of a 128-113 loss to the Cleveland Cavaliers. They played poorly defensively and will need to make more stops if they want to keep their home court advantage.
The Memphis Grizzlies have had a rough three weeks. They have lost seven of their last eight games, even though they have been hurt.
After a West Coast swing to end January, the Grizzlies lost Steven Adams for at least a month because of a sprained PCL. During the three-week slump, they also played without Desmond Bane (knee) and John Konchar (concussion) for multiple games, which changed how the team played.
The Grizzlies will also be without their starting point guard Dillon Brooks on Sunday night. Brooks was suspended for the game because he hit Donovan Mitchell of the Cavaliers during a fight on Thursday, when the Grizzlies lost 128-113 on the road to the Cavaliers.
Adams is the best offensive rebounder in the league, and the Grizzlies won't have him while he is out. The good news for Memphis is that Bane is healthy again and that Morant has been playing so well that he was just named a reserve for the Western Conference All-Star team.
The backcourt of Morant (27.3 points, 8.3 assists, and 5.8 rebounds) and Bane (21.6 points, 4.8 rebounds, and 4.0 assists) is one of the best in the NBA.
Today: Injury Reports Cavaliers – Pacers: Donovan Mitchell and Tyrese Haliburton keep shining?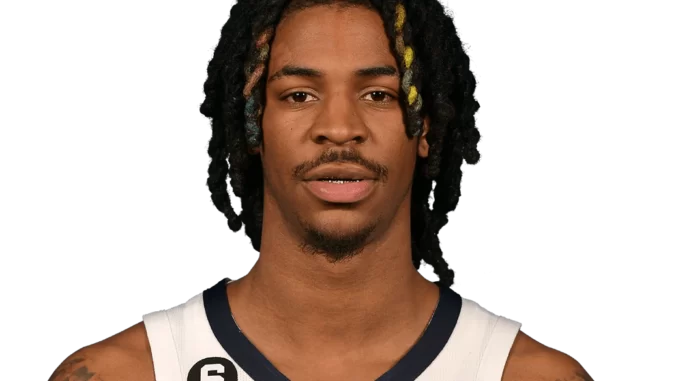 Ja Morant is questionable to play against the Raptors on Sunday because his right wrist hurts.
Evan Barnes of The Memphis Commercial Appeal says that Morant was moving fine after practice on Saturday, so it seems like the questionable tag is more of a safety measure than a sign that he might miss a game.
If the star point guard is made available closer to the start of the game, he or she should be able to handle a full load. In his last five games, he has been on fire, averaging 27.8 points, 11.6 assists, and 8.2 rebounds per game.
Related: Injury status of Ja Morant for Memphis Grizzlies
Raptors injuries
OG Anunoby (Wrist) – Out
Otto Porter Jr. (Foot) – Out
Toronto is coming off a 117-111 road win over the Houston Rockets on Friday behind 32 points from Fred VanFleet, 29 from Gary Trent Jr. and 23 from Pascal Siakam.
On Friday, Fred VanFleet had 32 points, Gary Trent Jr. had 29, and Pascal Siakam had 23 as the Toronto Raptors beat the Houston Rockets 117-111 on the road.
The Raptors' seven-game road trip will end with Sunday's game against the Grizzlies. They are 3-3 going into the last stop. On Wednesday, they will play at home against the San Antonio Spurs.
Trent averages 18.9 points per game and has the most steals on his team (78). Siakam has the most points on the Raptors with 24.8, and VanFleet is right behind him in assists per game (6.2).
Anunoby's (wrist) injury will keep him out for the rest of Toronto's road trip, which ends Sunday when they play Memphis.
He hopes to play against San Antonio on February 8, but a more accurate timetable should become clear as the road trip winds down. While Anunoby is getting better, Juancho Hernangomez, Scottie Barnes, and Chris Boucher should get more chances to play.
NBA Regular Season Schedule
| | | |
| --- | --- | --- |
| Sunday, February 5, 2023 |   |   |
| AWAY | HOME | TIME / TV |
| Orlando | Charlotte | 1:00 PM |
| Cleveland | Indiana | 5:00 PM |
| Philadelphia | New York | 6:00 pm ESPN |
| Toronto | Memphis | 6:00 PM |
| Sacramento | New Orleans | 7:00 PM |
| Denver | Minnesota | 7:00 PM |