On Wednesday, the New Orleans Pelicans will play the Chicago Bulls in an interconference game in Chicago. This game is scheduled to begin at 8:00 p.m. EST.
The latest injury status of Zion Wiliamson and Zach Levine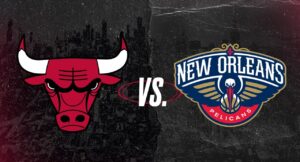 The Chicago Bulls defeated the Toronto Raptors 111-97 at home on Monday, snapping a two-game losing streak. This season, they are 4-2 at home and have returned to.500.
The Bulls have had to deal with a shaky roster this season, as all-star forward Zach LaVine has already missed four games due to offseason knee surgery.
LaVine had a season-high 30 points in the win on Monday, including the first nine points of the fourth quarter.
LaVine was aided by center Nikola Vucevic, who had a double-double in the win with 15 points and 13 rebounds.
Coby White will miss his seventh straight game on Sunday due to thigh swelling. White has yet to return to practice, so his return date is unknown.
The New Orleans Pelicans fell back to.500 on Monday night after falling to the Indiana Pacers, 129-122, in a high-scoring game on the road.
So far this season, Zion Williamson, who missed all of 2021-22, hasn't quite reached his level of play from a couple of years ago.
Fortunately, the latest injury is only a contusion, so he should be able to return to action soon. Williamson will get another chance to play in the second game of the team's back-to-back against the Bulls on Wednesday.