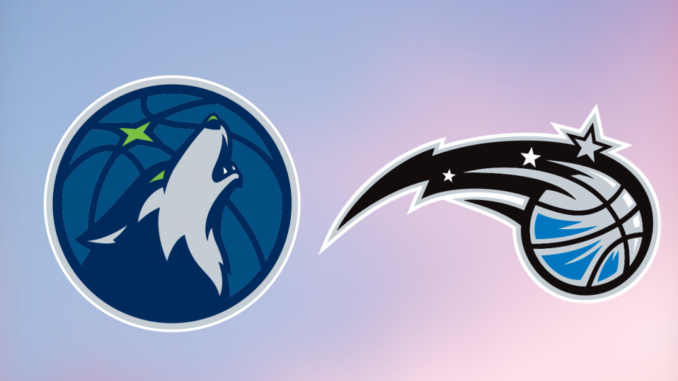 The (20-32) Orlando Magic will go to Minneapolis, Minnesota, on Friday to play the (28-26) Minnesota Timberwolves. Inside the Target Center, the game will start at 8:00 PM EST.
This will be the second time these two teams have played each other. The last time, the Timberwolves won 126-108.
Updates Injury for Magic vs. Timberwolves game
T-WOLVES
The last time Minnesota played, they beat the Golden State Warriors 119-114 in overtime. They fought back and looked great on defense in the fourth quarter. If they want to win this game at home, they will have to stay aggressive.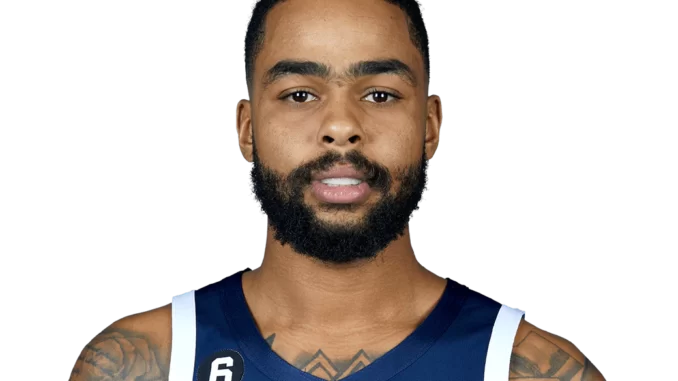 On Wednesday's 119-114 overtime win over the Warriors, Russell scored 29 points (11-23 FG, 7-17 3Pt), added two rebounds, and dished out two assists in 35 minutes before picking up his third foul.
Russell scored 10 points on 4-for-16 shooting and 2-for-10 from 3-point range in his previous game on Monday against the Kings, but he scored 29 points in the win on Wednesday. Over half of his 29 points came from beyond the arc, and it was the second time in three games that he made seven three-pointers or more.
Russell has averaged 21.4 points and 4.3 made threes over his last 10 games, making him an attractive fantasy option thanks to his scoring potential.
| | | | |
| --- | --- | --- | --- |
| PLAYER | UPDATED | INJURY | |
| Karl-Anthony Towns | Wed, Feb 1 | Calf | Expected to be out until at least Feb 24 |
| Rudy Gobert | Wed, Feb 1 | Groin | |
| Bryn Forbes | Wed, Feb 1 | Ankle | |
| Jordan McLaughlin | Wed, Feb 1 | Calf | Expected to be out until at least Feb 13 |
It has been reported by Jon Krawczynski of The Athletic that Towns will be out for the foreseeable future due to a calf injury. Connelly implied that the team is hesitant to set a specific return date for Towns at this time, but the general manager did mention that the team anticipates the big man will return during the 2022-23 season.
Forbes recently suffered a right ankle sprain and will miss at least one game as a result.
McLaughlin (calf) is "inching" closer to a return, Timberwolves head coach Chris Finch said Tuesday. According to Finch, the backup guard has a shot at making his return from a left calf strain before the All-Star break.
Rudy Gobert – Doubt vs. Magic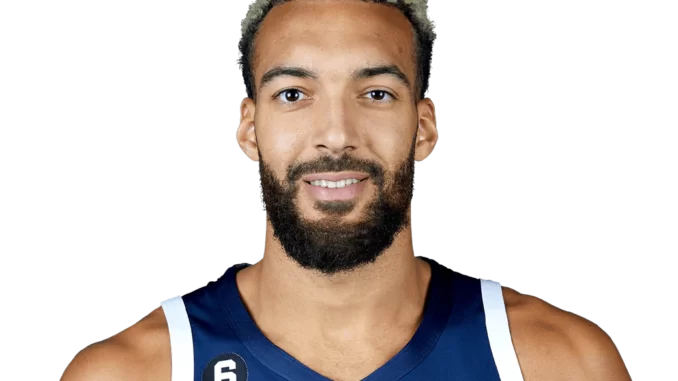 Dane Moore of the 'The Dane Moore NBA Podcast' reports that Gobert's status for Friday's game against the Magic is in doubt due to a groin injury.
Gobert has been dealing with right groin soreness since the middle of January, and he missed Wednesday's overtime win over the Warriors as a result.
Over his last five games, he has performed admirably when healthy enough to play, averaging 14.2 points, 13.8 rebounds, 1.8 blocks, and 1.4 assists.
Naz Reid, Nathan Knight, and Luka Garza are still in the running for larger roles if the center sits out again on Friday.
ORLANDO MAGIC
The Magic lost to the Philadelphia 76ers by a score of 105-94 in their last game. They had trouble on both ends of the court, so if they want to beat the Timberwolves on the road, they will have to play better in this game.
| | | | |
| --- | --- | --- | --- |
| PLAYER | UPDATED | INJURY | |
| Jonathan Isaac | Wed, Feb 1 | Knee | |
| Chuma Okeke | Mon, Jan 30 | Knee | Expected to be out until at least Feb 7 |
Isaac's absence from the rotation won't be felt too greatly because he hasn't played more than 10 minutes in any game this season. The good news is that Bol Bol may get more playing time soon.
Okeke had arthroscopic knee surgery at the end of November and has been out of action since November 21. The Magic said he would be reevaluated one month after the operation, but that time has passed with no word.
Okeke's status going forward will be decided on a game-by-game basis, but it's currently unknown if we'll see him suit up anytime soon.
NBA Regular Season Schedule
| | | |
| --- | --- | --- |
| Friday, February 3, 2023 |   |   |
| AWAY | HOME | TIME / TV |
| Charlotte | Detroit | 7:00 PM |
| Sacramento | Indiana | 7:00 PM |
| Portland | Washington | 7:00 PM |
| Phoenix | Boston | 7:30 pmNBAt |
| Toronto | Houston | 8:00 PM |
| Orlando | Minnesota | 8:00 PM |
| Philadelphia | San Antonio | 8:00 PM |
| Atlanta | Utah | 9:00 PM |