On Monday night, the Cleveland Cavaliers (13-7, 12-7-2 ATS, 10-11 O/U) face the Toronto Raptors (10-9, 11-8 ATS, 10-9 O/U) in an Eastern Conference matchup. In the lone meeting this season, Toronto won 108-105 at home.
Injury status of Pascal Siakam and Darius Garland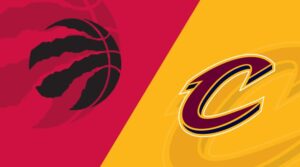 The Toronto Raptors are concluding a three-game homestand. They were dealt a home loss by the Nets on Wednesday and rebounded with a 105-100 home victory against the Mavericks on Saturday.
Pascal Siakam (adductor) is listed as questionable for the Cavaliers game on Monday.
Siakam appears to be on track to return for the start of the Raptors' four-game week after practicing for the second time in three days on Sunday.
The Raptors will presumably re-evaluate Siakam after Monday's morning shootaround before updating his status, but if he is unable to return for the game against the Cavaliers, he should be able to play Wednesday in New Orleans.
With a right adductor strain, Siakam has missed the last ten games.
The Cleveland Cavaliers conclude a three-game road trip on Monday night. They continue to excel, collecting the win in five out of their last six games highlighted by wins against the Hornets and Hawks. The only defeat in that six-game span was against the Bucks on Friday.
Donovan Mitchell never ceases to amaze. The 26-year-old shooting guard has scored at least 29 points in four straight games, including a 34-point performance against Portland. He has a season average of 30 points per game. Last month, Mitchell scored 31 points against the Raptors.
Darius Garland has also been outstanding. The 22-year-old point guard has averaged 25 points per game this month, raising his season total to 23 points per game on a 45% shooting percentage.