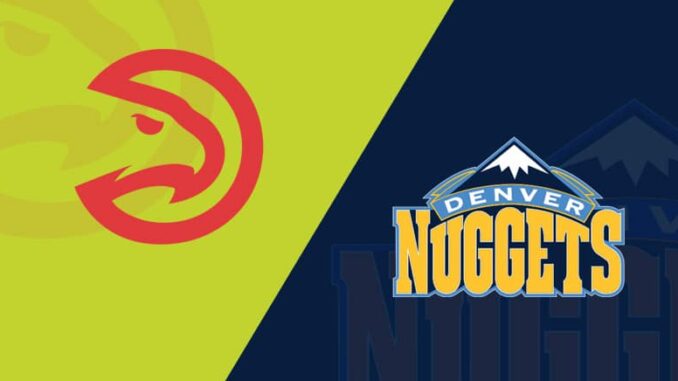 At Ball Arena in Denver, Colorado, the Atlanta Hawks will play against the Denver Nuggets in a game between teams from different conferences. The game is set to start at 9:00 PM ET.
Updates Injury for Atlanta Hawks – Denver Nuggets
THE NUGGETS
| | | | |
| --- | --- | --- | --- |
| PLAYER | UPDATED | INJURY | |
| Jack White | Fri, Feb 3 | Thigh | Expected to be out until at least Feb 5 |
| Aaron Gordon | Fri, Feb 3 | Ankle | |
| Nikola Jokic | Fri, Feb 3 | Hamstring | |
| Collin Gillespie | Mon, Jan 30 | Lower Leg | Expected to be out until at least Feb 7 |
Jack White (thigh) will miss another game due to an injury; White has been out for over a week with a left adductor strain. The Nuggets' starting lineup has not changed because of his injury absence.
Gordon (ankle) did not play in Thursday's game against the Warriors because he is nursing a left ankle sprain he sustained in Tuesday's game against New Orleans. Possible candidates for larger roles include Vlatko Cancar, Bruce Brown, Christian Braun, and Jeff Green.
Gillespie, meanwhile, has yet to make his NBA debut as he continues to nurse a fractured right lower leg. When he will be back is still unclear.
Nikola Jokic – Out vs. Hawks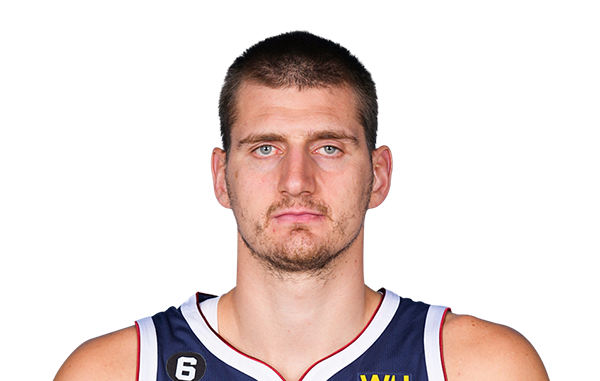 Due to tightness in his left hamstring, Jokic's status for Saturday's game against the Hawks is in doubt.
Although he has played in the last three games, Jokic's left hamstring remains tight. However, the Nuggets have a back-to-back this weekend (Saturday and Sunday), so the two-time MVP might have to sit out one of the games.
In the event that Jokic does not suit up, Zeke Nnaji will start at center and DeAndre Jordan may see additional minutes.
On Thursday, in a 134-117 win over the Golden State Warriors, Jokic recorded 22 points (9-13 FG, 4-5 FT), 14 rebounds, 16 assists, a block, and a steal in 33 minutes of action.
Only 13 shots were attempted by Jokic on Thursday, which is in line with his average over the previous three games. The big man showed efficiency by making nine of those shots, and he also did his usual work as a stat-sheet stuffer, leading all players in assists and rebounds to record his 17th triple-double of the season, which puts him in first place in the league.
Jokic's been the top fantasy producer all season, and 10 of those performances have come in the last 13 games.
THE HAWKS
The Hawks don't have serious injury problems.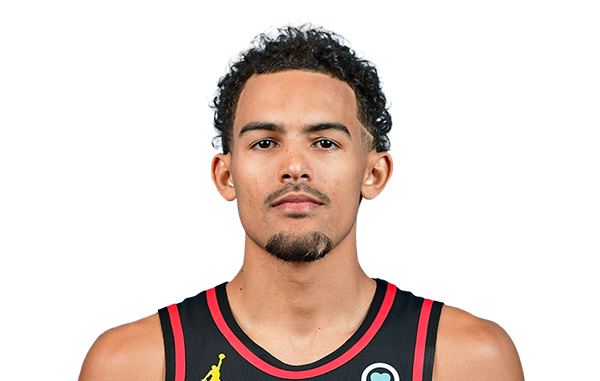 On Friday night, the Atlanta Hawks beat the Utah Jazz 115-108 thanks to 27 points and six assists from Trae Young. Atlanta won for the third time in its last four road games. 
"We did a pretty good job on the shooters all night," Young said. "I think that helped us."
The star point guard, who had missed one game, came back. He has averaged 26.0 points, 11.6 assists, 3.4 rebounds, 1.2 three-pointers, and 0.4 steals per game during that time.
On Saturday, when the Hawks play the Nuggets, he is likely to stay in the starting lineup.
NBA Regular Season Schedule
| | | |
| --- | --- | --- |
| Saturday, February 4, 2023 |   |   |
| AWAY | HOME | TIME / TV |
| Washington | Brooklyn | 6:00 PM |
| Phoenix | Detroit | 7:00 PM |
| L.A. Clippers | New York | 7:00 PM |
| L.A. Lakers | New Orleans | 8:00 PM |
| Portland | Chicago | 8:00 PM |
| Miami | Milwaukee | 8:00 PM |
| Houston | Oklahoma City | 8:00 PM |
| Dallas | Golden St. | 8:30 pm ABC |
| Atlanta | Denver | 9:00 PM |