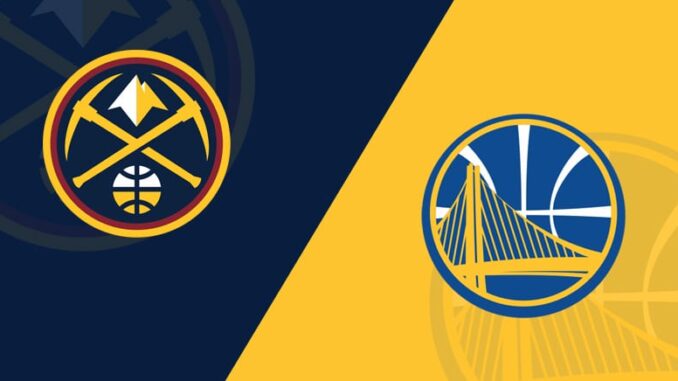 The Golden State Warriors and the Denver Nuggets meet in a crucial Western Conference matchup. In the second of a best-of-three regular season series between these two teams, the Nuggets came out on top with a 128-123 victory over the Warriors.
Updates Injury Golden State Warriors vs. Denver Nuggets game
THE NUGGETS
After losing to the Milwaukee Bucks 107-99 and the Philadelphia 76ers 126-119 on the road, the Denver Nuggets (35-16, 26-24-1 against the spread) got back to winning on Tuesday. They won 122-113 against the New Orleans Pelicans.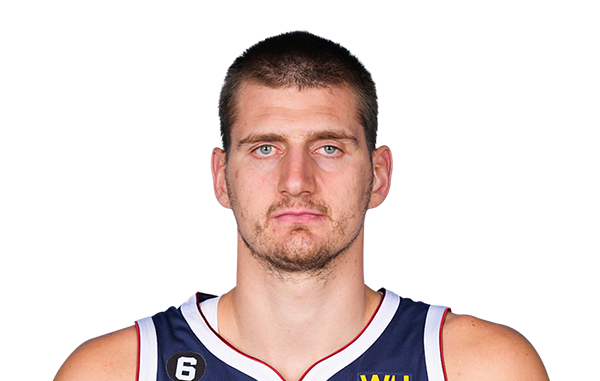 Jokic helped Denver beat New Orleans 122-113 on Tuesday. He had 26 points (10-14 FG, 1-3 3Pt, 5-5 FT), 18 rebounds, 15 assists, one block, and one steal in 38 minutes.
On Tuesday, Jokic and Jamal Murray had great stat lines that helped the Nuggets win, and the perennial MVP candidate doesn't seem to be slowing down.
Jokic's production is hard to beat, and even though he's not grabbing as many boards as he did in 2021-22 (11.1 per game), he's still averaging a triple-double with 25.1 points and 10 assists per game.
| | | | |
| --- | --- | --- | --- |
| PLAYER | UPDATED | INJURY | |
| Jack White | Wed, Feb 1 | Thigh | Expected to be out until at least Feb 4 |
| Aaron Gordon | Wed, Feb 1 | Ankle | |
| Collin Gillespie | Mon, Jan 30 | Lower Leg | Expected to be out until at least Feb 7 |
White (adductor) has been ruled out for this game. As White's left adductor strain persists, he will once again be sidelined. The Nuggets' rotation won't be affected even if his absence lasts for the rest of the season.
Gordon has a sprained left ankle and may not play Thursday against the Warriors.
Gordon played all 36 minutes of Tuesday's victory over the Pelicans and finished with 15 points (6-12 FG, 1-3 3Pt, 2-5 FT), six rebounds, and six assists. However, he also appears to have twisted his ankle during the game.
While the nature of the problem is still unknown, Bruce Brown, Jeff Green, and Christian Braun could step into larger roles if Gordon is sidelined for any length of time.
Gillespie, meanwhile, is still recovering from a fracture in his right lower leg and hasn't played in the NBA yet. There is no set date for his expected return at this time.
THE WARRIORS
The Timberwolves just took down the Warriors (119 – 114). The Warriors have won their last three games, against the Memphis Grizzlies (122-120), the Toronto Raptors (129-117) and the Oklahoma City Thunder (122-128).
Stephen Curry is likely to be ready to play Thursday against the Nuggets.
In his last six games, he has averaged a very impressive 33.8 points, 7.0 assists, 5.6 rebounds, 5.3 three-pointers, and 1.3 steals per game.
| | | | |
| --- | --- | --- | --- |
| PLAYER | UPDATED | INJURY | |
| Andre Iguodala | Wed, Feb 1 | Hip | |
Iguodala's last game was on January 13 against the Spurs. It was the last of his only three-game stretch this season. The veteran is still having pain in his hip, and he doesn't know when he will be able to play again. The staff's main goal is probably to make sure he can play in the playoffs.
NBA Regular Season Schedule
| | | |
| --- | --- | --- |
| Thursday, February 2, 2023 |   |   |
| AWAY | HOME | TIME / TV |
| L.A. Lakers | Indiana | 7:00 PM |
| Memphis | Cleveland | 7:30 pm TNT |
| Miami | New York | 7:30 PM |
| Charlotte | Chicago | 8:00 PM |
| New Orleans | Dallas | 8:30 PM |
| Golden St. | Denver | 9:00 PM |
| L.A. Clippers | Milwaukee | 10:00 pm TNT |