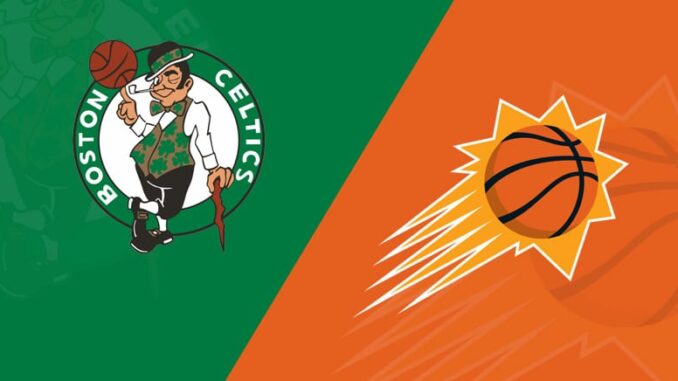 Phoenix visits Boston on Friday for its second road game since mid-January. The Suns lost a blowout to Atlanta after winning six of their last eight games. Boston is 37-15 after beating the Lakers and Nets in consecutive games.
Latest Updates Injury for Suns vs. Celtics matchup
THE BOSTON CELTICS
This season, the Celtics have had more than one run of good play. In their first 26 games, they went 21-5. The Celtics lost five of their next six games, but then they won 13 of their next 15 games. Before beating the Lakers in overtime last Saturday, they lost three straight games. On Wednesday, Boston beat Brooklyn 139-96, which was one of the best games in team history.
| | | | |
| --- | --- | --- | --- |
| PLAYER | UPDATED | INJURY | |
| Marcus Smart | Tue, Jan 31 | Ankle | Expected to be out until at least Feb 8 |
| Danilo Gallinari | Thu, Sep 8 | Knee | Expected to be out until at least Apr 15 |
Marcus Smart – Out vs. Suns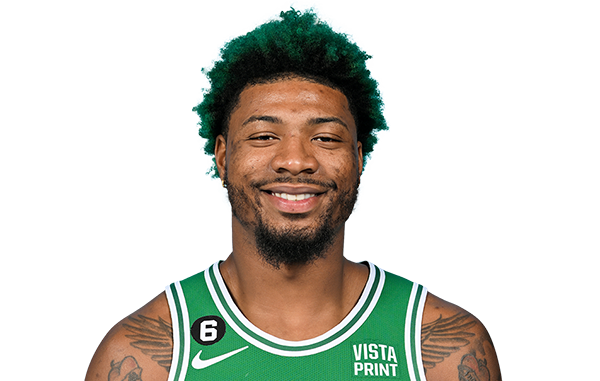 On Tuesday, Smart told Jay King of The Athletic that he is unsure when he will be able to return to game action due to an ankle injury and that he may be sidelined until after the All-Star break.
On January 24, Smart estimated he would be back in action in 1-2 weeks after suffering a sprained right ankle. However, just 7 days later, the reigning NBA Defensive Player of the Year sounded less optimistic.
Because of his continued lack of on-court activity, Smart is no longer expected to return within the two-week time frame he originally projected. If he doesn't show significant improvement in his recovery over the next few days, the Celtics may elect to play it safe and keep him out until after the mid-February break.
Due to Smart's continued absence, Derrick White, Malcolm Brogdon, and Grant Williams should continue to see increased playing time.
THE PHOENIX SUNS
After a 16-7 start to the season, Phoenix went on to lose eight of its next 11 games and 17 of its next 22. Since then, the Suns have gone 6-1. This includes victories over the Nets, Grizzlies, and Raptors.
The Suns haven't played on the road since January 16th, when they beat the Spurs in San Antonio in overtime. Star point guard Devin Booker has been out for nearly six weeks with a groin strain, and he won't be able to play until next week.
| | | | |
| --- | --- | --- | --- |
| PLAYER | UPDATED | INJURY | |
| Devin Booker | Wed, Feb 1 | Groin | Expected to be out until at least Feb 7 |
| Cameron Payne | Mon, Jan 30 | Foot | Expected to be out until at least Feb 24 |
| Landry Shamet | Mon, Jan 30 | Foot | Expected to be out until at least Feb 24 |
| Jae Crowder | Wed, Dec 28 | Not Injury Related | Expected to be out until at least Feb 16 |
Though Cameron Payne has made significant progress in rehabilitation, head coach Monty Williams says it's still too early to speculate on when Payne might return to the field. Since December 13, Payne has appeared in just two games.
Shamet's (foot) absence against the Celtics on Friday means he'll be out for the rest of the season. Shamet may not return until the second half of the season, as there are only a little over two weeks until the All-Star break.
Devin Booker – Come back soon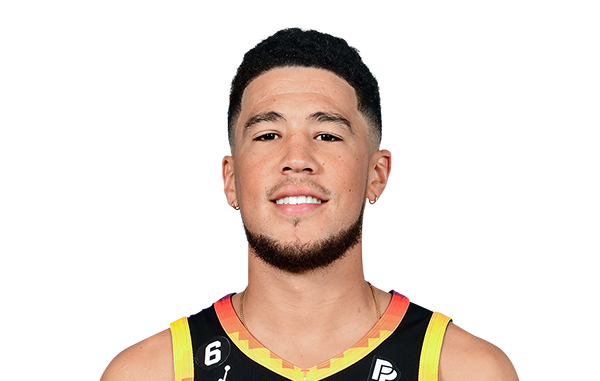 Devin Booker (groin) is reportedly increasing his on-court work and could return as soon as Tuesday's game against the Nets, per Adrian Wojnarowski of ESPN.
Suns star continues to progress in on-court activity, and his status will be updated game by game.
Booker will miss Phoenix's upcoming games on Friday and Saturday due to this injury, but he will join the team on its upcoming five-game road trip. His return appears to be imminent.
Once he's healthy again, he'll be eased back into action, but that means Torrey Craig will return to the bench, and players like Ish Wainright and Damion Lee won't see as much court time. The frequency with which Cameron Johnson is used will also decrease.
NBA Regular Season Schedule
| | | |
| --- | --- | --- |
| Friday, February 3, 2023 |   |   |
| AWAY | HOME | TIME / TV |
| Charlotte | Detroit | 7:00 PM |
| Sacramento | Indiana | 7:00 PM |
| Portland | Washington | 7:00 PM |
| Phoenix | Boston | 7:30 pmNBAt |
| Toronto | Houston | 8:00 PM |
| Orlando | Minnesota | 8:00 PM |
| Philadelphia | San Antonio | 8:00 PM |
| Atlanta | Utah | 9:00 PM |