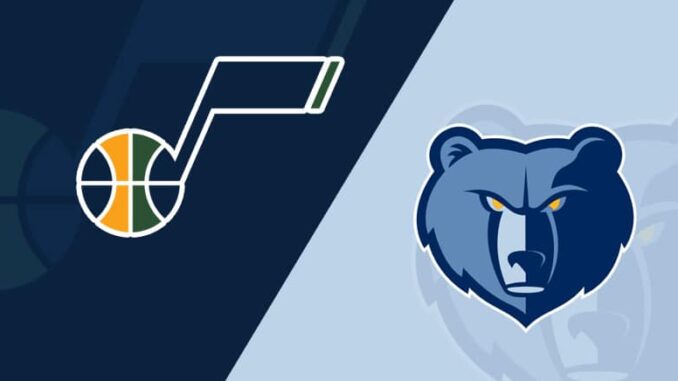 In Bluff City, two Western Conference teams meet up to play a basketball game with the hopes of winning and boosting their playoff standings. Wednesday night finds the Utah Jazz traveling to Memphis to take on the Grizzlies.
Latest Injury Update for Jazz vs. Grizzlies game
In their most recent games, Utah defeated Indiana 123-117 on the road on Monday night, while Memphis was blown out 119-109 by Boston on the road on Sunday afternoon.
The Jazz have a 65-36 advantage in the all-time regular season series between the two teams and have won two of three this year. However, Memphis won the most recent matchup, 123-118, on January 8 at home.
MEMPHIS GRIZZLIES
Memphis lost on the road to Boston on Sunday afternoon, ending their two-game winning streak.
Before Tuesday's games, the Grizzlies' record was 34-22, and they were 4.5 games ahead of Dallas in the Southwest Division.
They were second in the Western Conference, five games behind the Nuggets for first place. They were five games ahead of the Pelicans and 6.5 games ahead of the 11th-place Portland Trail Blazers to stay in the playoffs.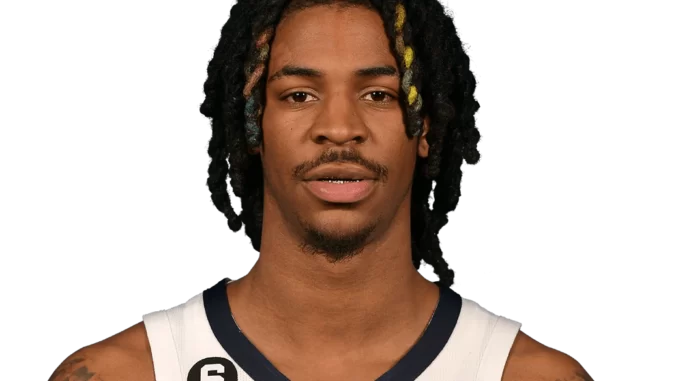 Ja Morant accumulated 25 points (9-18 FG, 0-4 3Pt, 7-11 FT), six rebounds and seven assists over 34 minutes during Sunday's 119-109 loss to Boston.
The fourth-year guard has scored more than 20 points in 18 straight games, a stretch dating back to late December. During that span, Morant has averaged 28.6 points, 8.5 assists, 5.4 boards, 1.7 threes and 1.1 steals.
He will play in today's game to get that record better.
| | | | |
| --- | --- | --- | --- |
| PLAYER | UPDATED | INJURY | |
| Steven Adams | Tue, Feb 14 | Knee | Expected to be out until at least Feb 23 |
UTAH JAZZ
The Utah Jazz have only won two of their last six games. On Monday night, they beat Indiana on the road in a close game. The Jazz were tied for third in the Northwest Division with a record of 29-30 on Tuesday. They were 11.5 games behind the Nuggets, who were in first place.
They had the last spot in the play-in tournament, were two games behind the Clippers for the last guaranteed spot in the playoffs, and were ahead of Portland by percentage points to stay in the play-in tournament.
| | | | |
| --- | --- | --- | --- |
| PLAYER | UPDATED | INJURY | |
| Russell Westbrook | Sat, Feb 11 | Not Injury Related | Expected to be out until at least Feb 23 |
| Micah Potter | Thu, Jan 26 | Elbow | Expected to be out until at least Feb 23 |
Will Russell Westbrook playing today?
Westbrook is still out for Wednesday's game against the Grizzlies. He met with Jazz management after being traded from the Lakers. Adrian Wojnarowski of ESPN says Westbrook is likely to take some time before the All-Star break to decide if he wants a buyout from Utah or to stay with the team for the rest of the season.
Wojnarowski says that the Jazz want to focus on developing their younger players and haven't told Westbrook what his role or minutes might be if he decides to stay.
NBA Regular Season Schedule
| | | |
| --- | --- | --- |
| Wednesday, February 15, 2023 | | |
| AWAY | HOME | TIME / TV |
| Chicago | Indiana | 7:00 PM |
| San Antonio | Charlotte | 7:00 PM |
| Cleveland | Philadelphia | 7:30 pm ESPN |
| New York | Atlanta | 7:30 PM |
| Detroit | Boston | 7:30 PM |
| Miami | Brooklyn | 7:30 PM |
| Houston | Oklahoma City | 8:00 PM |
| Utah | Memphis | 8:00 PM |
| Dallas | Denver | 9:00 PM |
| New Orleans | L.A. Lakers | 10:00 pm ESPN |