The Orlando Magic is on the road, traveling up the east coast to face the Cleveland Cavaliers on Friday night.
Latest news on Dylan Windler and Gary Harris for Friday' game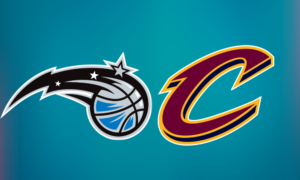 Orlando was defeated at home by Atlanta on Wednesday night, their sixth straight loss and eighth in the last nine games. The Magic are now 5-17 on the season and are in last place in the Southeast Division, seven games behind the Hawks for first place.
Gary Harris (hamstring) left Wednesday's game and is currently listed as day-to-day.
Jonathan Isaac (hamstring) is still out with no timetable for his return.
Carter Jr. has been out with a foot injury since November 18, and Okeke has been out with an ankle injury since November 21. Both of those players are considered on a daily basis.
Suggs (ankle) has missed the last three games, while Bamba (back) has missed the last two.
Cleveland defeated Philadelphia at home Wednesday night for the sixth time in eight games. The Cavaliers improved to 14-8 on the season and are now second in the Central Division, two games behind the Bucks for first place.
Ricky Rubio (knee) is still rehabilitating following surgery and has no set return date.
Dylan Windler (ankle) will be out until at least mid-to-late December, but the injury-prone guard hopes to make an impact at this level.
Allen (back) has missed three consecutive games, Love (thumb) has missed five straight, and Lamar Stevens (illness) hasn't played since November 23.