It's an interconference matchup between two teams looking to solidify their playoff position on the parquet floor in Boston. The Sacramento Kings is on the road, traveling to Boston to face the Celtics on Friday night.
Latest news on De'Aaron Fox and Jayson Tatum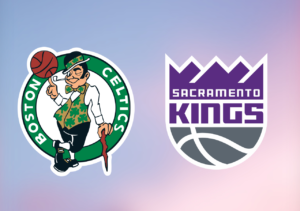 Sacramento couldn't build on their win over Brooklyn, and their seven-game winning streak was snapped in the second game of a back-to-back against Atlanta on Wednesday.
The Kings are 10-7 on the season and are tied for second in the Pacific Division, one game behind the Suns for first place.
De'Aaron Fox had 18 points (7-20 FG, 1-6 3Pt, 3-7 FT), five rebounds, and five assists in 32 minutes against the Hawks on Wednesday.
Fox scored three points in the first half on 1-of-6 shooting from the field, as the Kings fell behind early. He scored 15 points in the second half on 6-of-14 shooting while also making only three of his seven free throw attempts.
As Sacramento's seven-game winning streak came to an end, the Kings' point guard shot 35 percent from the field and 42.9 percent from the foul line, easily his worst shooting performance of the season.
Despite having a bad night, Fox still leads the Kings in scoring.
The Kings had no reported injuries as of Thursday night.
In their previous game, Boston defeated Dallas at home on Wednesday night for the 10th time in 11 games. The Celtics come into this game with a five-game lead over the Knicks, Raptors, and 76ers in the Atlantic Division standings.
Jayson Tatum scored 37 points (11-24 FG, 2-7 3Pt, 13-15 FT), grabbed 13 rebounds, assisted five times, and blocked two shots in 37 minutes against Dallas on Wednesday.
Tatum scored his most points since Nov. 12 against Detroit, and he also grabbed a season-high 13 rebounds on his way to his seventh double-double of the 2022-23 season.
In 18 games this season, he has averaged 30.6 points, 7.9 rebounds, 4.7 assists, and 1.3 blocks.