On Friday night, the Detroit Pistons play the Memphis Grizzlies in an out-of-conference game in Memphis. 8:00 p.m. Eastern Time is the scheduled opening tap for this one.
Latest news on Cade Cunningham and Steven Adams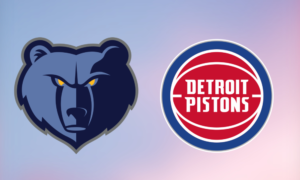 The Detroit Pistons, like many other teams this season, have struggled with injuries, which has slowed down the development of several of their younger players. The Pistons are only 7-20 overall heading into this game and are currently tied for the most losses in the Eastern Conference in 14th place.
Prior to the team's 116-96 victory over the Cavaliers on Tuesday, Cade Cunningham (shin) was seen shooting free throws during pregame warmups. However, it's unclear if he'll participate in today's game or not.
Even though shooting isn't a particularly taxing activity, Cunningham's participation in warm-ups is puzzling given that it's thought he has a stress fracture in his left shin that could someday require surgery.
Meanwhile, the Detroit News' Mike Curtis reports that Isaiah Livers (shoulder) is listed as questionable for Friday's game against the Grizzlies.
Once more, they are here. The Memphis Grizzlies are once again close to the top of the Western Conference standings after briefly stumbling to adjust to injury and a roster lacking the same kind of depth they had last year.
Steven Adams' participation in Friday's game against the Pistons is in doubt because of a sore right shoulder.
Adams has struggled with a variety of injuries throughout the month of December, missing a game due to hip soreness and now being questionable for Friday's game due to shoulder pain.
Jake LaRavia (foot) is currently listed as doubtful.
If his condition does not change at the last minute, LaRavia will likely miss his sixth straight game for the Grizzlies on Friday. If that's the case, his next chance to play again would be against the Hawks on Monday.