The Kings and the Pelicans are playing each other for the first time this season. On March 6, they will meet again in Sacramento, and on April 4, they will meet in New Orleans.
Latest Injury Updates for Kings vs. Pelicans matchup
NEW ORLEANS PELICANS
When they host the Sacramento Kings on Sunday night, the Pelicans will try to win two games in a row for the first time since the end of a five-game winning streak on December 30.
Brandon Ingram is back to his old self, and the New Orleans Pelicans have finally stopped losing for a long time.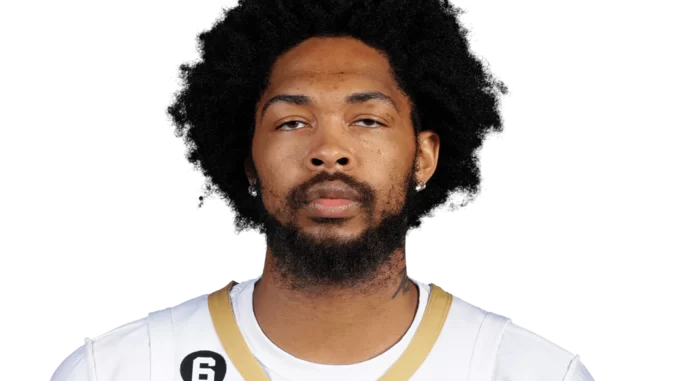 Ingram missed two months of games because of a toe injury. In his first four games back, which were part of a 10-game losing streak, he had trouble scoring most of the time.
But in his fifth game back, he scored a season-high 35 points as the Pelicans beat the visiting Los Angeles Lakers 131-126 on Saturday to win for the first time since January 13.
Ingram didn't score in the first quarter because he had two early fouls and had to go to the bench. However, he dominated the last three quarters and had six points during his team's 11-6 run to end the game.
He didn't make any of his three 3-point shots, but he made 15 of 25 2-point shots and grabbed five rebounds and gave out four assists.
Injury Reports:
Jonas Valanciunas (Knee) – Questionable

Dyson Daniels (Ankle) – Out

E.J. Liddell (Knee) – Out
A team statement will be released after Valanciunas' MRI on Sunday morning has been confirmed, as per head coach Willie Green's statement. There is still little hope of the veteran big man playing on Sunday against the Kings.
On Saturday, Daniels will sit out for the seventh consecutive game because of a sprained right ankle. On January 25, head coach Willie Green said the rookie would be "out for a little bit of time," but the team hasn't provided an update since then.
At the same time, the Pelicans have not announced when Zion Williamson or E.J. Liddell will be able to play again.
SACRAMENTO KINGS
The Sacramento Kings didn't have its starting point guard, De'Aaron Fox, because he had to take care of personal matters. In the final quarter, the Kings turned the ball over seven times.
Davion Mitchell started in place of Fox. He had three points and one assist in 22 minutes before head coach Mike Brown took him off the court for the rest of the game.
NBA Regular Season Schedule
| | | |
| --- | --- | --- |
| Sunday, February 5, 2023 |   |   |
| AWAY | HOME | TIME / TV |
| Orlando | Charlotte | 1:00 PM |
| Cleveland | Indiana | 5:00 PM |
| Philadelphia | New York | 6:00 pm ESPN |
| Toronto | Memphis | 6:00 PM |
| Sacramento | New Orleans | 7:00 PM |
| Denver | Minnesota | 7:00 PM |