On the hardwood, it's a battle of Eastern Conference opponents looking for a win in Beantown. The Washington Wizards are on the road, traveling to Boston to face the Celtics on Sunday evening.
Latest news on Bradley Beal and Jayson Tatum for Sunday's game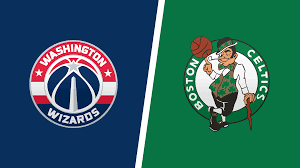 The Celtics lead the all-time regular season series between the teams 197-119 and have won the last three meetings. This includes a 112-94 home victory in the first meeting of the season on October 30.
In their previous game, Boston defeated Sacramento 122-104 at home, covering the 7.5-point spread.
Jayson Tatum (ankle) will miss Sunday's game against the Wizards.
Tatum has been dealing with a sprained ankle recently, and he'll sit out the first game of the Celtics' back-to-back set.
Tatum will miss his first game of the season on Sunday, following a three-game stretch in which he averaged 31.7 points, 10.7 rebounds, and 5.3 assists in 34.7 minutes.
With Tatum out, Grant Williams, Sam Hauser, and possibly Malcolm Brogdon and Derrick White could see increased playing time.
Kevin Bradbury, the agent for Robert Williams (knee), stated on Wednesday that the center should make his season debut by Christmas.
Williams has recently returned to the court, and he was spotted dunking in early November. He's since progressed to 3-on-3 sessions, and the center's next big step will be full-contact, 5-on-5 practice sessions. When he becomes available, Williams will most likely begin with a time limit.
Washington is coming off a 110-107 road loss to Miami on Friday night, completing a two-game sweep. They bet on the spread despite being a three-point underdog in the game.
Bradley Beal had 28 points (11-20 FG, 4-7 3Pt, 2-3 FT), five rebounds, five assists, three blocks, and one steal in 38 minutes against the Heat on Friday.
Beal (quad) appeared to be in good health as he prepared for a heavy workload in the midst of a tense battle. He was Washington's scoring and assist leader. In addition, he's scoring efficiently, shooting 51.6 percent from the field through 13 games.
Monte Morris (ankle) is questionable for the Celtics game on Sunday.
Rui Hachimura (ankle) is questionable for the Celtics game on Sunday.
Johnny Davis (groin) is doubtful for Sunday's game.