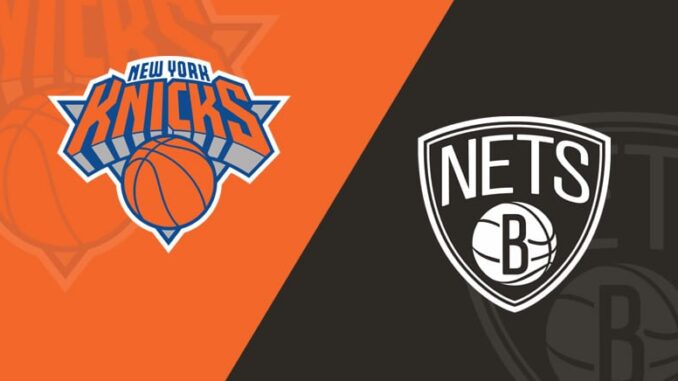 The NY Knicks meets with the Brooklyn Nets in a divisional battle on Saturday evening. The Knicks earned a road win against the Celtics on Thursday while the Nets were dealt a home loss against the Pistons. Brooklyn recorded a 112-85 home win in the lone meeting this season.
Injury Updates

New York Knicks

 vs.

Brooklyn Nets game
THE NETS
| | | | |
| --- | --- | --- | --- |
| PLAYER | UPDATED | INJURY | |
| Edmond Sumner | Fri, Jan 27 | Achilles | |
| Ben Simmons | Fri, Jan 27 | Knee | |
| Day'Ron Sharpe | Fri, Jan 27 | Back | |
| T.J. Warren | Fri, Jan 27 | Lower Leg | |
| Kevin Durant | Mon, Jan 9 | Knee | Expected to be out until at least Feb 7 |
Simmons (knee) may or may not be able to play in this game. He had to leave Thursday's game against the Pistons because his left knee hurt, and it's still not clear if he'll be able to play against the Knicks. T.J. Warren (lower leg) is questionable, so it's likely that Yuta Watanabe and Markieff Morris will get more playing time if Simmons can't play.
Kristian Winfield of the New York Daily News says that Sumner's sore left Achilles could keep him out of Saturday's game against the Nets. Sumner scored a season-high 24 points in only 19 minutes against the Pistons on Thursday, but it looks like he hurt his Achilles as well. But it doesn't look like the problem is too bad, so the backup point guard should be able to play on Saturday.
Warren also had to leave Thursday's game against the Pistons because he hurt his shin. He is likely to miss at least one game because of this injury.
Shams Charania of The Athletic says that Durant's (knee) recovery plan is on track and that he will be checked again in two weeks.
Kyrie Irving: scores 40 points in a losing effort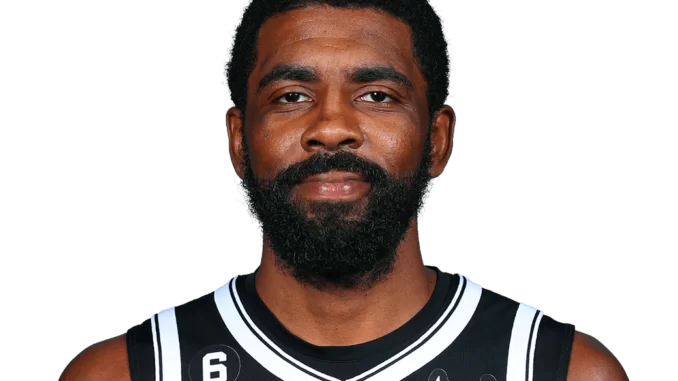 Irving played all 38 minutes of Thursday's 130-122 loss to the Pistons and contributed 40 points (14-27 FG, 6-12 3Pt, 6-7 FT), five rebounds, six assists, two blocks, and two steals.
On Thursday, Irving did everything he could to help the Nets win, scoring 18 points on 6-of-10 shooting in the first half and another 22 points on 8-of-17 shooting in the second and third quarters.
He scored 40 points to lead all scorers, but it wasn't enough as Detroit pulled off the road upset. In addition to his six dimes, five boards, two blocks, and two steals, Irving proved once again why he is such a valuable fantasy point guard. When the Nets take on the Knicks this Saturday, he'll try to make it six straight games scoring at least 30 points.
THE N.Y. KNICKS
| | | | |
| --- | --- | --- | --- |
| PLAYER | UPDATED | INJURY | |
| Mitchell Robinson | Thu, Jan 19 | Thumb | Expected to be out until at least Feb 10 |
Robinson had surgery to fix his broken right thumb. In three weeks, he will be checked again.
The center was first thought to have a sprained thumb, but it was later found that he had broken it. The team moved quickly to get him into surgery.
Robinson could come back just before the All-Star break, which would be the best case, but fantasy managers should plan on him coming back soon after.
NBA Regular Season Schedule
| | | |
| --- | --- | --- |
| Saturday, January 28, 2023 |   |   |
| AWAY | HOME | TIME / TV |
| Denver | Philadelphia | 3:00 pm ABC |
| New York | Brooklyn | 5:30 pm ABC |
| Houston | Detroit | 7:00 PM |
| Chicago | Orlando | 7:00 PM |
| L.A. Clippers | Atlanta | 7:30 PM |
| Washington | New Orleans | 8:00 PM |
| Sacramento | Minnesota | 8:00 PM |
| Phoenix | San Antonio | 8:00 PM |
| L.A. Lakers | Boston | 8:30 pm ABC |
| Dallas | Utah | 9:00 PM |
| Toronto | Portland | 10:00 PM |