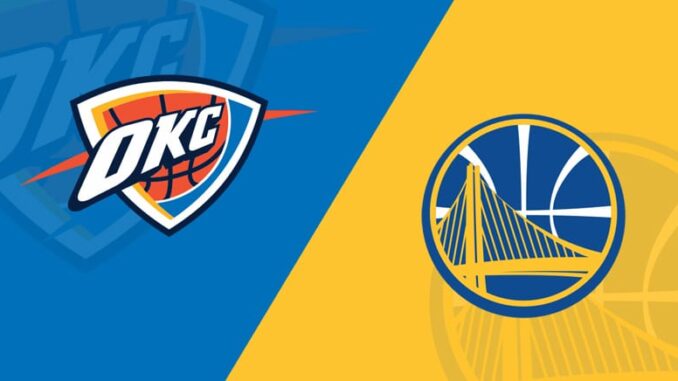 When the Oklahoma City Thunder play the Golden State Warriors on Monday night, they will try to win their second game in a row. The Thunder beat Houston 153-121, while the Warriors beat Dallas 119-113.
Latest Updates Injury for Thunder vs. Warriors game
On Monday night, the Golden State Warriors will host the Oklahoma City Thunder, marking the beginning of a second stretch this season in which they will be without All-Star guard Stephen Curry.
On Saturday, while defending in the key against the Dallas Mavericks, Curry and McKinley Wright IV collided knees, forcing Curry to leave the game. The Warriors ultimately won, 119-113.
Two-time MVP went straight to the bench and then to the locker room for X-rays, which came back negative.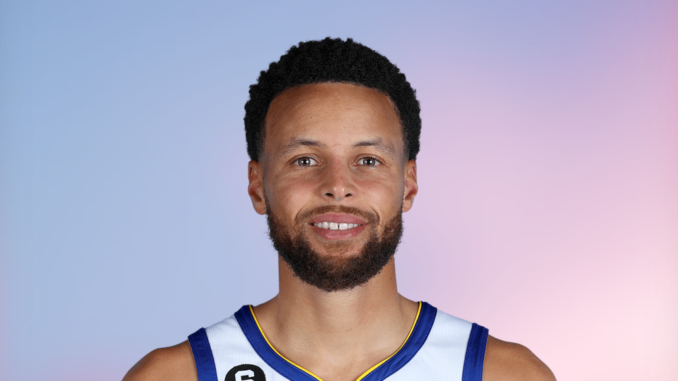 Several sources have stated that Curry will miss the rest of the regular season and the upcoming All-Star break after an MRI on Sunday revealed he had partially torn the tibiofibular ligaments in his left knee.
Draymond Green of the Warriors mentioned after Saturday's game that he had spoken with Curry and was hopeful that his teammate would return soon.
While recovering from a dislocated left shoulder in December and January, Curry missed 11 games. The Warriors had a 6-5 record during a stretch where they played many games at home.
There are still five games left until the All-Star break in the middle of February, during which time Golden State will be off for eight days. Three of those games will be played at Oracle Arena, while the other two will be played in Portland and Los Angeles, respectively.
In the final 14 minutes of the Warriors' game against the Mavericks, Curry sat on the bench and his team was outscored by a score of 35-21. As of that point, Curry had helped the Warriors build a 21-point lead (98-78).
The Warriors will be without Andre Iguodala (hip) on Monday night against the Thunder.
Due to his ongoing right hip pain, Iguodala hasn't played since January 13. There is no telling when he will be able to resume normal duties.
Warriors Injuries
| | | | |
| --- | --- | --- | --- |
| PLAYER | UPDATED | INJURY | |
| Andre Iguodala | Sun, Feb 5 | Hip | Expected to be out until at least Feb 8 |
| Stephen Curry | Sun, Feb 5 | Lower Leg | Expected to be out until at least Feb 23 |
This will be the teams' second meeting in as many weeks, as the Warriors will take on the Thunder on February 9. On Monday, Curry led the Warriors to a 128–120 victory in Oklahoma City with 38 points and 12 dimes.
Since then, the Thunder's only games were a home-and-home against the Houston Rockets, which they split. They won the rematch by a wide margin (32) on Saturday night at home, scoring a season-high 153 points.
Shai Gilgeous-Alexander, a possible starter in place of Curry in the All-Star Game, scored 42 points to lead his team to victory. Last week against the Warriors, he scored 31 points, giving him 30 or more in six of his last seven games.
Thunder Injuries
| | | | |
| --- | --- | --- | --- |
| PLAYER | UPDATED | INJURY | |
| Jeremiah Robinson-Earl | Sun, Feb 5 | Ankle | Expected to be out until at least Feb 7 |
| Luguentz Dort | Sun, Feb 5 | Hamstring | Expected to be out until at least Feb 6 |
| Aleksej Pokusevski | Wed, Jan 4 | Lower Leg | Expected to be out until at least Feb 23 |
| Chet Holmgren | Thu, Aug 25 | Foot | |
NBA Regular Season Schedule
| | | |
| --- | --- | --- |
| Monday, February 6, 2023 | | |
| AWAY | HOME | TIME / TV |
| Boston | Detroit | 7:00 PM |
| Cleveland | Washington | 7:00 PM |
| L.A. Clippers | Brooklyn | 7:30 pm NBAt |
| San Antonio | Chicago | 8:00 PM |
| Sacramento | Houston | 8:00 PM |
| Dallas | Utah | 9:00 PM |
| Oklahoma City | Golden St. | 10:00 PM |
| Milwaukee | Portland | 10:00 pm NBAt |