On Sunday, the Cleveland Browns will face the Tampa Bay Buccaneers at FirstEnergy Stadium in a crucial game.
Final Injury Update Tampa Bay Buccaneers – Cleveland Browns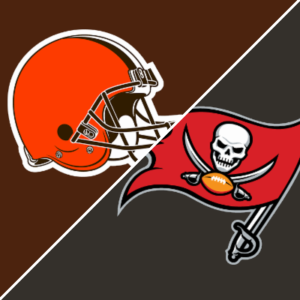 Tampa Bay had a slow start to the season, and while they are only at.500, momentum appears to be shifting back in the right direction for this team.
Leonard Fournette is expected to play in Week 12, but his participation in practice should be monitored.
Deepak Chona, a medical professional, claims that depending on the type of hip injury, players are usually out for no more than one week.
Coach Todd Bowles described Fournette's injury as "very sore" on Wednesday, according to Jenna Laine of ESPN.com, so the running back's status will be closely monitored as the week progresses.
Rachaad White will dominate Tampa Bay's backfield if he is limited or sidelined, with Ke'Shawn Vaughn also competing for reps.
You can read more about Fournette's injury here.
Final Injury Report for the Buccaneers
Leonard Fournette – Hip – Doubtful
Vita Vea – Foot – Questionable
Russell Gage – Hamstring – Out
Luke Goedeke – Foot – Out
Vea is the one to keep an eye on. He returned to practice on a limited basis on Friday, but if he can't play, he'll be a huge missing piece, especially with the Browns' center rotation.
The Browns benefit from not having to worry about the injury status of a number of players who are on the inactive list. It means that players like TE David Njoku have overcome their injuries enough to know they can play.
David Njoku (ankle/knee) will not play against the Buccaneers on Sunday, according to Zac Jackson of The Athletic.
Even though Njoku did not participate in full practice this week, the Browns apparently saw enough of him to conclude that neither his knee nor ankle issues would keep him from playing on Sunday.
Final Injury Report for the Browns
Greg Newsome – Concussion – Out