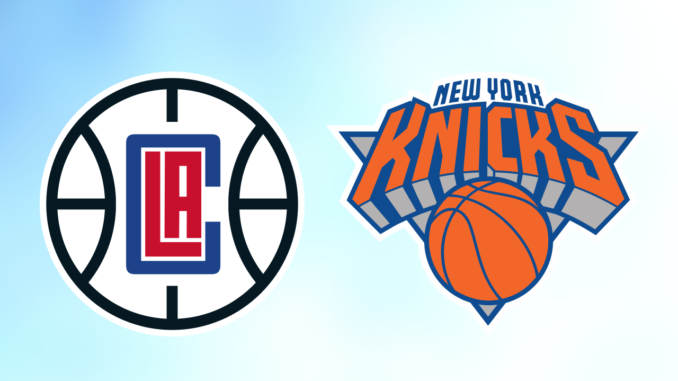 On Saturday night, Los Angeles Clippers will travel to New York to try to make amends for its disastrous loss in Milwaukee.
Six of the Clippers' last eight contests have been victories, but Thursday's loss to the Bucks came after they had built a 21-point cushion. Meanwhile, with Thursday's 106-104 victory over Miami, New York ended a two-game losing streak.
Clippers vs. Knicks Injuries: 2 Questionable, 2 Out
LOS ANGELES CLIPPERS
After starting the season 21-15, the Los Angeles Clippers lost nine of their next 11 games after suffering a major setback when star player Paul George went down with an injury. The Clippers' recent success has helped them get back on track, as they've won six of their last eight games leading up to this contest.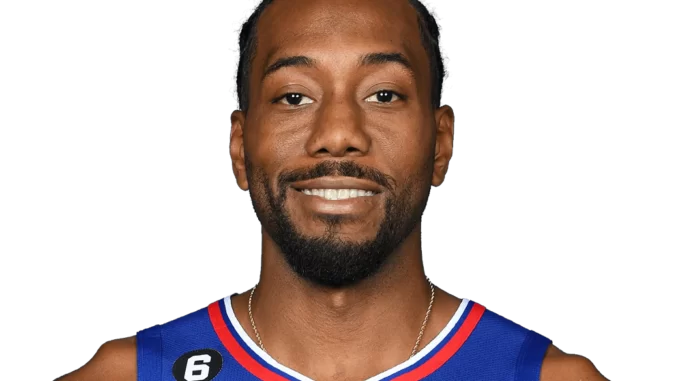 In the 106-105 loss to Milwaukee on Thursday, Kawhi Leonard had 17 points (7-26 FG, 1-6 3Pt, 2-2 FT), 11 rebounds, five assists, two blocks, and one steal in 40 minutes.
Leonard had trouble finding his shot all game. He made only 4 of 11 shots in the first half and 3 of 15 shots in the last two quarters. He ended up with 17 points, which was second on his team.
The small forward did, however, get 11 rebounds, which was a season high. He also had five assists and two blocks for the second game in a row. Leonard hasn't scored less than 17 points in a game since January 5. This ended an eight-game streak in which he scored at least 25 points in each game.
| | | | |
| --- | --- | --- | --- |
| PLAYER | UPDATED | INJURY | |
| John Wall | Wed, Feb 1 | Abdomen | Expected to be out until at least Feb 6 |
Andrew Greif of the Los Angeles Times reports that Clippers head coach Tyronn Lue said that Wall is still not sure when he will be able to play again.
Lue said that Wall is "getting closer" to being able to play again, but it may not be clear when he will be able to do so until he can start full-contact practice again.
NEW YORK KNICKS
While the New York Knicks have enjoyed some good stretches this season, their campaign has been marked by its inconsistency. The Knicks dominated December, winning eight consecutive games, and early January, winning seven of eight games, but then losing six of their next eight contests.
| | | | |
| --- | --- | --- | --- |
| PLAYER | UPDATED | INJURY | |
| Ryan Arcidiacono | Fri, Feb 3 | Illness | |
| Jalen Brunson | Thu, Feb 2 | Illness | |
| Mitchell Robinson | Sun, Jan 29 | Thumb | Expected to be out until at least Feb 27 |
Both Arcidiacono and Jalen Brunson are sick and may not be able to play on Saturday.
Brunson was listed as a late scratch for Thursday's game against the Heat because he had a bug, and it looks like he isn't fully better yet. Before the game on Saturday, the team should give more information about the starting point guard's health.
If Brunson can't play again, it looks like Immanuel Quickley, Miles McBride, and Evan Fournier could get more time on the court.
Robinson had surgery on January 19 to fix a broken right thumb. He wasn't supposed to be checked again for three weeks.
NBA Regular Season Schedule
| | | |
| --- | --- | --- |
| Saturday, February 4, 2023 |   |   |
| AWAY | HOME | TIME / TV |
| Washington | Brooklyn | 6:00 PM |
| Phoenix | Detroit | 7:00 PM |
| L.A. Clippers | New York | 7:00 PM |
| L.A. Lakers | New Orleans | 8:00 PM |
| Portland | Chicago | 8:00 PM |
| Miami | Milwaukee | 8:00 PM |
| Houston | Oklahoma City | 8:00 PM |
| Dallas | Golden St. | 8:30 pm ABC |
| Atlanta | Denver | 9:00 PM |