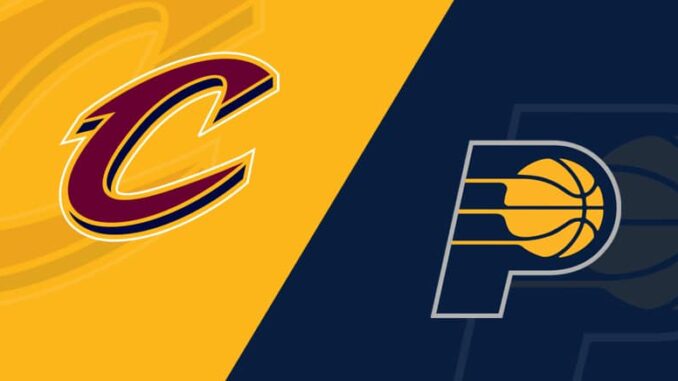 On Sunday, the 32–22 Cleveland Cavaliers will visit the 25–29 Indiana Pacers. The game will begin in the Gainbridge Fieldhouse at 5:00 p.m. EST.
Latest Updates Injury for Cavaliers vs. Pacers game
The Pacers won the previous meeting between these two teams by a score of 135-126, and this will be the third time the two teams have faced each other during the regular season.
CLEVELAND CAVALIERS
Previously, the Cavaliers won 128-113 over the Memphis Grizzlies. They played well on both ends of the court, and they'll need to keep it up if they want to beat the Pacers away from home.
Will Donovan Mitchell playing today?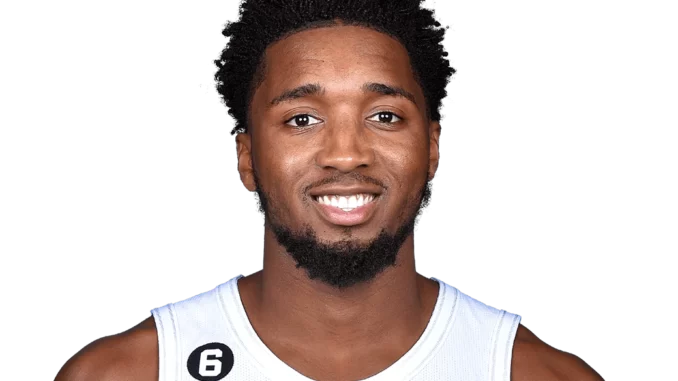 On Thursday, Donovan Mitchell was ejected after a fight with Dillon Brooks, who was also sent back to the locker room. For the remainder of the match, Cedi Osman, Ricky Rubio, and Raul Neto could potentially see more playing time, while Darius Garland is likely to see an increase in playing time.
The extent of Mitchell's punishment, if any, remains unknown, but he will get another chance to play today in Indiana.
Related: Latest Injury Status of Cavs' Donovan Mitchell
Injury reports:
Caris LeVert (Hamstring)
Dylan Windler (Hamstring)
LeVert is questionable for Sunday's game against the Pacers because of a hamstring injury.
LeVert couldn't play Thursday because he was feeling pain in his hamstring before the game. He doesn't seem to be out of the woods yet when it comes to his hamstring.
Windler, on the other hand, hasn't played yet this season because he's still healing from an ankle injury he got during training camp.
INDIANA PACERS
The Indiana Pacers are coming into this contest on the heels of a 107-104 victory over the Sacramento Kings. They played exceptionally well on defense, and they'll need to maintain that level of aggression if they want to win this game and take care of business in their own building.
Updates injury status of Tyrese Haliburton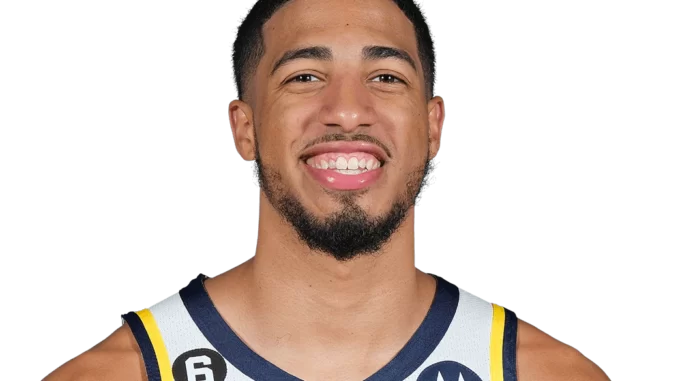 Haliburton (ankle/elbow) is questionable for Sunday's game, but head coach Rick Carlisle has not been informed that the player will not be able to play or will be limited in any way.
Carlisle's comments suggest that despite Haliburton being listed as questionable, Indiana is preparing as if the star point guard will not only play on the second night of a back-to-back set but also be able to handle his typical workload.
After missing nearly three weeks due to injuries to his left knee and elbow, Haliburton returned to action on Thursday and performed admirably, registering 26 points, 12 assists, and two steals in 36 minutes of action. In the absence of a significant change during pregame preparations, the All-Star bench player can be expected to play a similar role on Sunday.
Injury reports:
With his right knee injured, Theis' status for Sunday's game against the Cavaliers is in doubt.
Theis made his first appearances of the year in the Pacers' back-to-back games on Thursday and Friday, which were also his first appearances of the season. It's possible he'll take it easy on Sunday, giving him a long break before Wednesday's game against the Heat, when the Pacers return to action.
In Friday's 107-104 victory over the Kings, Theis played 15 minutes and finished with eight points (3-4 FG, 1-2 3Pt, 1-2 FT), four rebounds, and one assist.
On Friday, Theis used up all of his minutes as a reserve center by playing for 15 minutes off the bench. Unfortunately, this is not a good sign, but with the deadline so close, he may still be worth keeping.
NBA Regular Season Schedule
| | | |
| --- | --- | --- |
| Sunday, February 5, 2023 |   |   |
| AWAY | HOME | TIME / TV |
| Orlando | Charlotte | 1:00 PM |
| Cleveland | Indiana | 5:00 PM |
| Philadelphia | New York | 6:00 pm ESPN |
| Toronto | Memphis | 6:00 PM |
| Sacramento | New Orleans | 7:00 PM |
| Denver | Minnesota | 7:00 PM |