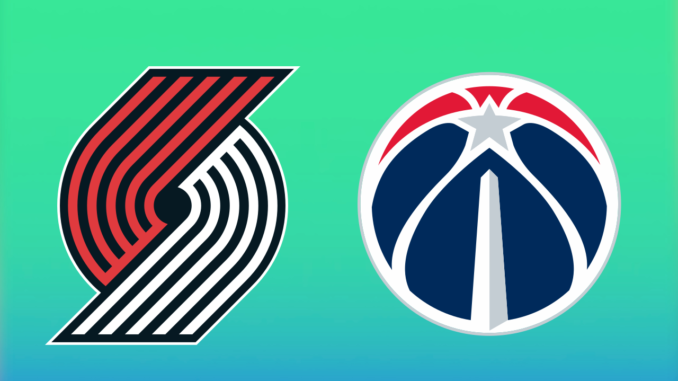 On Friday, the Portland Trail Blazers and the Washington Wizards will play an East-West game in the nation's capital. The game will take place at Capital One Arena. This is the first time two teams have played each other this season.
Portland beat Memphis 122-112 on Wednesday. They are 25-26 SU and 27-24 ATS. In the last five games, the Blazers are 4-1. The Wizards have won all five of their last games, beat San Antonio 127-106 on Monday, giving them a record of 24-26 SU and 24-23-3 ATS.
Blazers vs. Wizards Injuries: 4 Out, 1 Questionable
THE WIZARDS
Washington has shown its mettle by winning six in a row after Dallas guard Spencer Dinwiddie said, "the Wizards don't play winning basketball." Washington's recent run of success has been historic, even if it isn't enough to guarantee the team a spot in the postseason.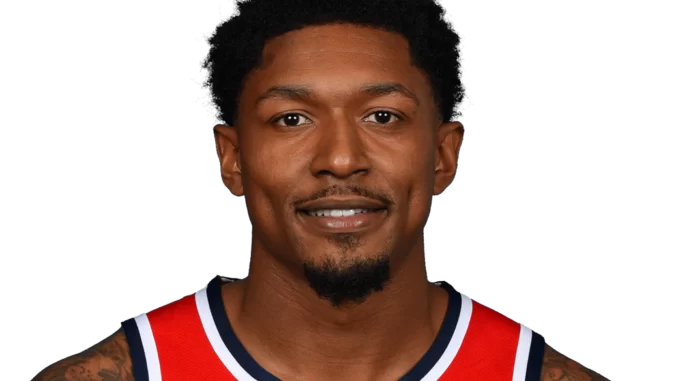 According to Omari Sankofa II of the Detroit Free Press, Beal and the Wizards will not play on Wednesday against Detroit because of the Pistons' delayed departure from Dallas due to inclement weather. However, Beal will be able to return to action until Friday's game against the Trail Blazers.
In 30 minutes of action against the Spurs on Monday, the Wizards' star scored 21 points (8-14 FG, 3-6 3Pt, 2-2 FT), grabbed seven rebounds, dished out seven assists, and blocked two shots.
After missing the previous five games with a hamstring injury, Beal delivered his best fantasy performance in his sixth straight appearance. Beal hasn't lived up to draft-day expectations because he's missed 20 games this season and his minutes per game have dropped from 36.0 in 2021-22 to 32.8 so far in 2022-23, but his future prospects could be more promising now that the nagging hamstring issue appears to be behind him.
| | | | |
| --- | --- | --- | --- |
| PLAYER | UPDATED | INJURY | |
| Anthony Gill | Thu, Feb 2 | Covid-19 | Expected to be out until at least Feb 4 |
For Friday's matchup with the Trail Blazers, Gill (COVID-19) is out.
As a result of league health and safety procedures, Gill will miss his fourth consecutive game this coming Friday. In order to play in Saturday's game against Brooklyn, he must first pass those tests.
THE BLAZERS
| | | | |
| --- | --- | --- | --- |
| PLAYER | UPDATED | INJURY | |
| Jusuf Nurkic | Thu, Feb 2 | Calf | Expected to be out until at least Feb 4 |
| Justise Winslow | Thu, Feb 2 | Ankle | Expected to be out until at least Feb 4 |
| Ibou Badji | Thu, Feb 2 | Knee | Expected to be out until at least Feb 4 |
| Jerami Grant | Wed, Feb 1 | Concussion | |
Unfortunately, Nurkic will not be able to play today. With Nurkic having been seen leaving Wednesday's game against the Wizards in a walking boot, his absence is not unexpected. The 28-year-old center's return to action has not been given a specific date by the team.
Winslow has been out of commission since the 21st of December due to a severely sprained left ankle. Winslow's return date is up in the air, but until the Trail Blazers provide an official update, he should be treated as a day-to-day player.
Badji hasn't played for the Trail Blazers yet this year due to a knee injury. The exact time of his availability is currently unknown.
Grant (concussion) is questionable for this game; Grant left Wednesday's win over the Grizzlies early due to concussion symptoms, and further testing is required before the forward's availability can be determined for Friday.
NBA Regular Season Schedule
| | | |
| --- | --- | --- |
| Wednesday, February 1, 2023 |   |   |
| AWAY | HOME | TIME / TV |
| Washington | Detroit | 7:00 PM |
| Orlando | Philadelphia | 7:00 PM |
| Portland | Memphis | 7:00 PM |
| Brooklyn | Boston | 7:30 pm ESPN |
| Oklahoma City | Houston | 8:00 PM |
| Golden St. | Minnesota | 8:00 PM |
| Sacramento | San Antonio | 8:00 PM |
| Toronto | Utah | 9:00 PM |
| Atlanta | Phoenix | 10:00 pm ESPN |