ESPN's Jeremy Fowler reports that Chiefs tight end Travis Kelce will play in Sunday's AFC Championship Game against the Bengals, despite having a lower back injury that could affect his performance.
Latest Updates on Travis Kelce' injury status for AFC Championship game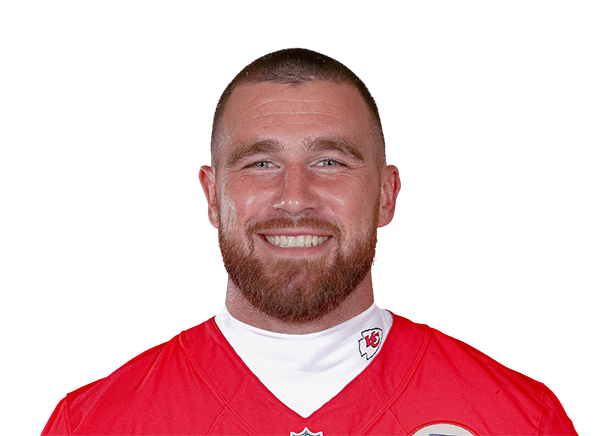 Kelce's sturdiness is rarely called into question, but the star quarterback took it easy this week in anticipation of Cincinnati.
Fowler said Saturday on SportsCenter: "I'm told he had to get some treatment yesterday coming off of practice. He participated in full, so they're hoping it's just some tightness. They're going to monitor this throughout the weekend. It should be that lower back area. This has been a guy that's been incredibly durable during his career. Never missed more than two games since 2014 in any season. They're hoping for the best here and they'll find out more later today."
Some of Kansas City's other players are banged up, too. According to the latest injury report, both Justin Watson and Mecole Hardman are listed as questionable to return. Hardman is experiencing pelvic pain, and Watson has a mysterious illness.
Patrick Mahomes, who has a high ankle sprain, is another key player to keep an eye on as he recovers from injury. On Friday, Andy Reid, the head coach for the Kansas City Chiefs, announced that Patrick Mahomes would start and would not be restricted in any way.
Though he suffered an ankle injury in the divisional round of the NFL Playoffs, Mahomes has been moving well in practice this week, according to coach Andy Reid. A less serious injury than the one Mahomes sustained in Week 1 of the 2019 season against the Jacksonville Jaguars, as previously stated by Reid.
Importantly, the week after Mahomes' injury in 2019 he threw for four touchdowns.
On Saturday, Mahomes was injured early and had to be replaced by backup quarterback Chad Henne. Later in the game, Mahomes came back and led his team to victory by throwing for 195 yards and two touchdowns on 22 of 30 passing attempts.
Mahomes said this after the Chiefs won and moved on to the conference championship game for the fifth straight year:
"It feels better than I thought it was going to be now, obviously, I have a lot of adrenaline going right now, so we'll see how it feels. But I'll hop right in the treatment and try to do whatever I can to be as close to 100% by next week. Luckily for us, we played the early game on Saturday, so we get an extra almost half a day that I can let that ankle rest."
The Chiefs' success depends on Mahomes and Kelce being on the field together. Formerly a two-star recruit out of the University of Cincinnati, Kelce has emerged as one of the best tight ends in the NFL during his time with the Chiefs. Kelce led Kansas City to victory with 14 receptions for 98 yards and two touchdowns in their playoff game against Jacksonville last week.