In her most recent Instagram post, Grace Charis poses in a mirror instead of posing on the course.
A rising star in the golf influencer game, Grace has over 1.7 million followers on Instagram, 683,800 on Twitter .
Her golf-themed YouTube channel has over 815,000 subscribers, and she has over 3 million TikTok followers.
A braless Charis stunned in a tight-fitting short sheer blue dress, showing off her athletic figure just hours after sharing her latest golf reel.
With the caption "Happens all the time," Charis hit a shot straight into bushes beside the green in a white skirt, light blue sleeveless zipped top, and visor.
"Oh shoot, I think mine's out of bounds, let me go find it," she said quickly, before adding: "It should be like right in here, I'm gonna go check."
As the clip ends, Charis finally finds the elusive ball. "Oh no, don't try acting," jokes a fan.
One of my friends said: "Yep, that's about right."
Another said: "You really need a caddy."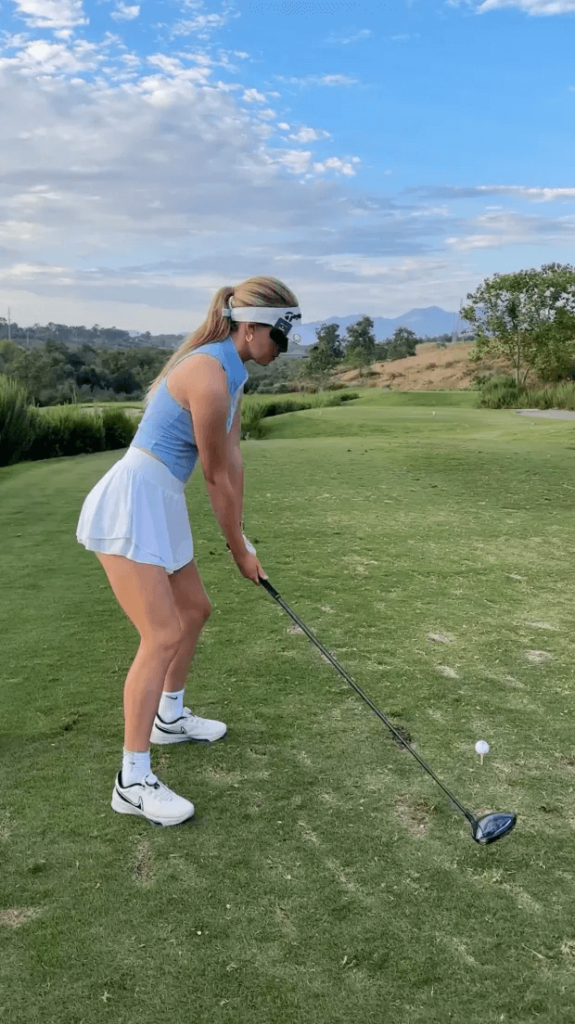 As one of the most famous golf influencers in 2023, Charis wants to take her game to the next level.
According to the 22-year-old, her mother encouraged her to take up golf as a hobby.
"I actually didn't start playing golf until college.
"It wasn't until my mom encouraged me to give it a try that I even considered playing.
"I had always been into sports growing up, but golf was never on my radar.
"But after giving it a shot, I quickly fell in love with the game.
"It was a steep learning curve, but with the support of my family and coaches I was able to improve and achieve some success on the course", Charis said.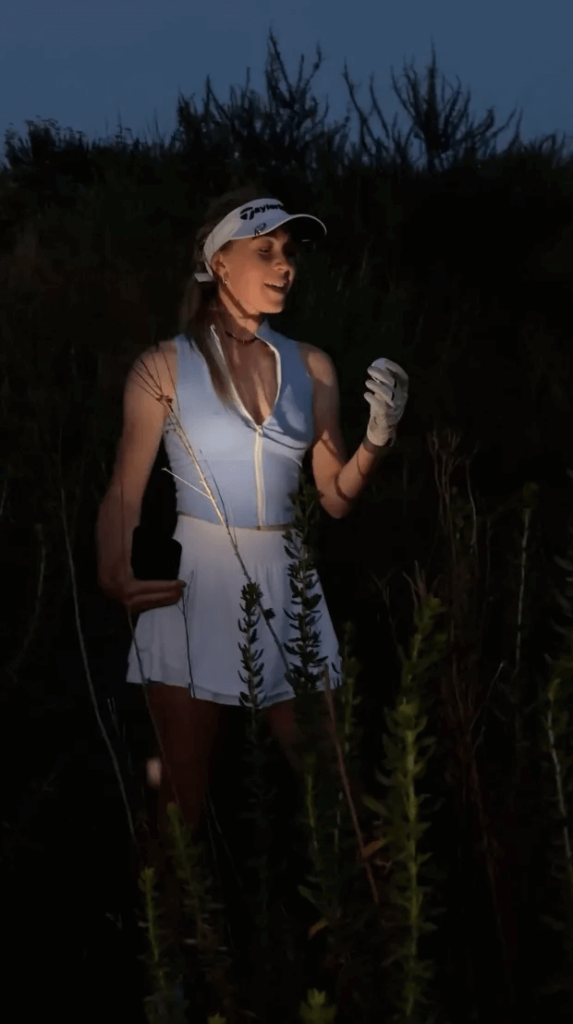 Read next :