A pastel pink bikini with natural woven string details and a cream trucker hat complemented Heidi Klum's toned figure on the beach.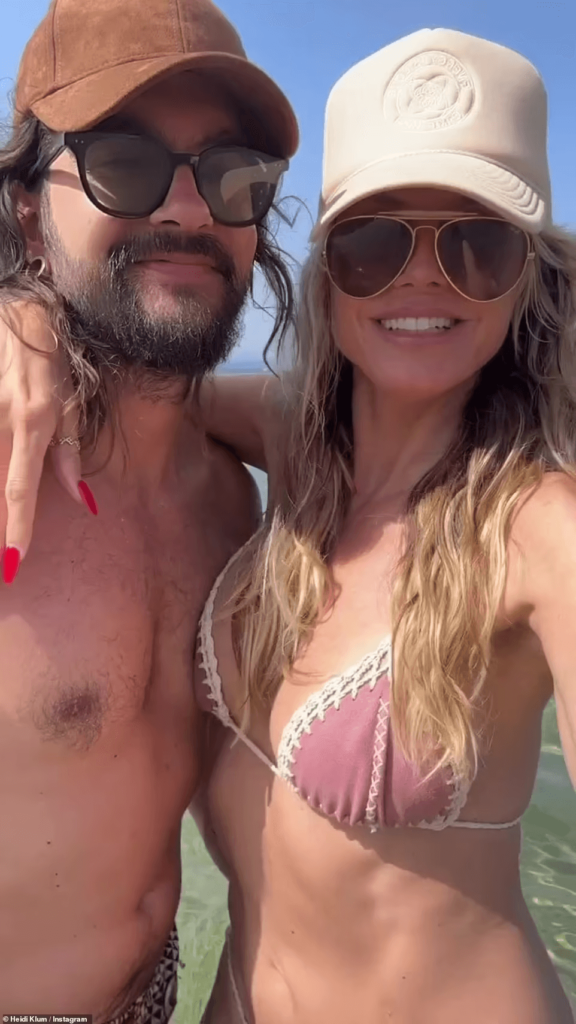 Using aviator sunglasses in brown tint, the 50-year-old model shielded her eyes from the sun.
As well as the stunning diamond on her ring finger, the blonde bombshell flaunted a delicate bracelet.
Kaulitz sported a pair of classic black wayfarer sunglasses and accessorized simply with a pair of silver gauges, accompanied by a pair of burgundy swim trunks.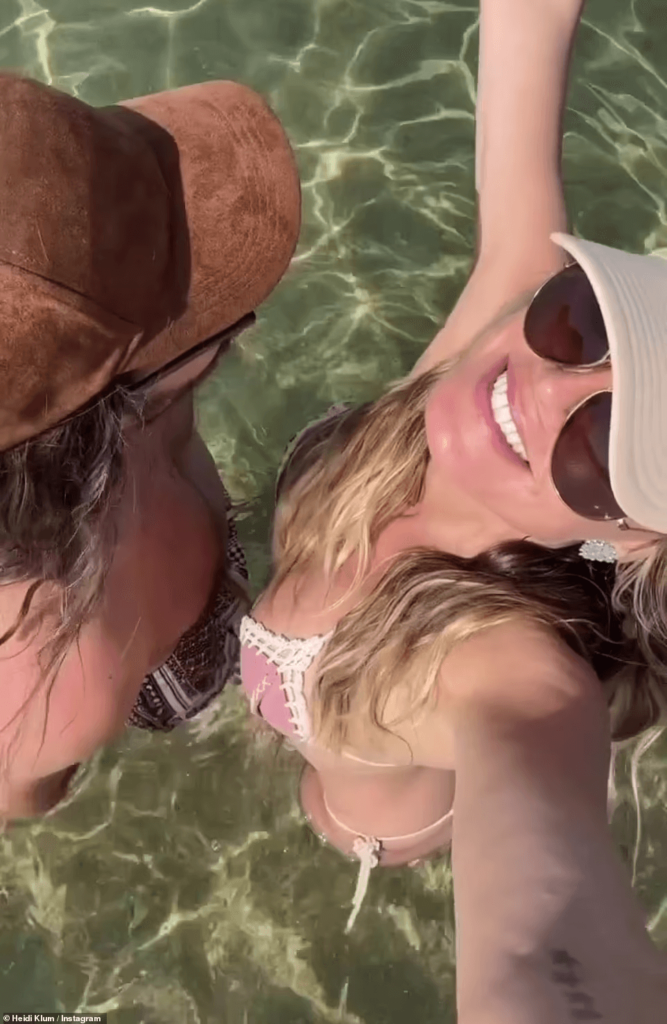 Following a fun swim, the couple waded back onto the beach where they sat on daybeds beneath the shade of an umbrella while enjoying their sunny vacation.
Read next :
About Heidi Klum :
Heidi Klum is one of the most stunning women in the world thanks to her multifaceted success as a model, TV host, and entrepreneur. Many people have taken fashion and beauty cues from her throughout the years. Therefore, it was only natural that we searched for a classic Heidi Klum cut to emulate.