Iggy Azalea has responded to the accusation that the graphic content of her OnlyFans videos is not sufficient to warrant the $25 monthly subscription fee.
In a provocative teaser, Iggy Azalea exposes her derriere in a tiny attire and lashes out at the "broke" men who can't afford the $25 monthly cost to join her OnlyFans fan club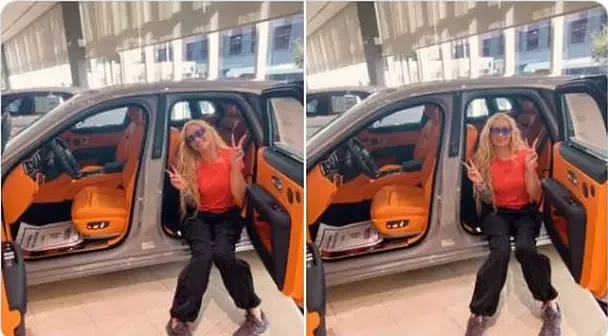 "Iggy, baby, please show more on your OnlyFans,"  the adoring Twitter user requested.
The 32-year-old actress responded to a fan's post by saEying that while she does appear nude on the platform, viewers must pay much more than the original $25 fee to access it.
The Fancy rapper lashed back, "Anybody saying that is broke and hasn't unlocked the paid content since I pose nude.
"It's $25 entry, not $25 for full access. They thought wrong."  She responded to her critics by tweeting a photo of herself in a revealing bikini bottom.
Iggy is now one of Australia's wealthiest musicians after selling her record collection to a private equity group for eight figures.
Although she has publicly refused to disclose the amount of money she earns through OnlyFans, reports have it that she pulls in millions annually.
While the hip-hop star's OnlyFans account certainly features some steamy images and clips, we were unable to locate any that featured Iggy in her nude glory.
If a subscriber wants to see Iggy without her bra, they'll have to pay a lot more to get access to the VIP, behind-the-scenes DMs.
They can pay an extra $250 for a "VIP subscription" that gives them access to content that other users do not have.
An Iggy fan who wasn't completely blown away by her music reportedly questioned whether or not it was worth it to pay for the VIP treatment.
"If I pay for the VIP will I get more content? Asking cause you haven't been posting that much lately and I just have the standard version."
"Will there be more than hot pics in the future?"
Iggy had said that her yearlong multimedia project on OnlyFans would contain everything from images and films to original songs and artwork, and she delivered on that promise.
So far, it looks like most of the shots are devoted to sexually suggestive poses.
Members get access to a variety of unique perks, such as skateboard decks with one of Iggy's OnlyFans images.
There were complaints from some of the Black Widow's fans in January that she wasn't showing enough skin.
"Don't waste your time, fellas" said another user."Y'all know damn well it's a tease.'
"We just want full-length twerk videos. We don't care about the project,"  a third unhappy client added.
"We just want full-length twerk videos. We don't care about the project." A fourth voiced their disinterest in the initiative.
"Hope there's not loads of overpriced PPV, that makes it so hard for people to trust normal creators after getting burned by celebrities,"  said another.
The Australian rapper said,  "I made records labels so much money off of her body," in an episode of the High Low with EmRata podcast, about the money she got from selling sexy images of herself.
Iggy recently revealed that she joined the racy social media platform OnlyFans on the spur of the moment.