In spite of being the hottest team in the NBA, the Bucks are holding their collective breath due to Giannis Antetokounmpo's injury.
Latest news on Giannis Antetokounmpo's injury status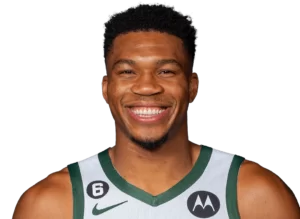 UPDATE (Mar. 11):
Giannis Antetokounmpo (hand) is questionable for Saturday's game versus the Warriors.
After having their 16-game winning streak ended, Milwaukee has started another and is currently riding high after their third consecutive victory on Thursday. Two of those victories came while Antetokounmpo was sidelined due to one of his three recent injuries.
As Eric Nehm of The Athletic points out, Antetokounmpo has recently been listed on Milwaukee's injury report with three different diagnoses: right hand soreness, right knee soreness, and non-COVID illness.
Giannis Antetokounmpo is out tonight for the Bucks.

Antetokounmpo had three injury designations on the injury report – non-COVID illness, right knee soreness, right hand soreness – in the last 48 hours.

So, I asked Budenholzer how they try to keep him healthy down the stretch: pic.twitter.com/Tty5YLuzrb

— Eric Nehm (@eric_nehm) March 9, 2023
UPDATE (Feb. 24):
Giannis Antetokounmpo was limited in Wednesday's practice and will likely miss Milwaukee's first game after the All-Star festivities.
Even though X-rays of the MVP candidate came back negative, it was thought that the Bucks would still want to keep Antetokounmpo out of action for a while to prevent any further injury.
Bucks superstar Giannis Antetokounmpo left the game with what appeared to be a wrist injury as the Bucks looked for their 12th straight victory.
Milwaukee Bucks forward Giannis Antetokounmpo left Thursday's 112-100 win over the Chicago Bulls because he sprained his right wrist early in the second quarter.
Antetokounmpo fell awkwardly after trying to block Bulls guard Coby White's shot, and after a few seconds of holding his hand, he left the game and went straight back to the locker room.
His right wrist was sprained, and the Bucks couldn't risk him playing through the rest of the game.
Have to hope Giannis' wrist/hand is okay after this pic.twitter.com/xPBroLtViA

— Lily Zhao (@LilySZhao) February 17, 2023
Giannis Antetokounmpo will NOT return to tonight's game due to a right wrist sprain.

— Milwaukee Bucks (@Bucks) February 17, 2023
With only nine minutes of playing time, Antetokounmpo was held to a meager two points, seven rebounds, and three assists.
Because of Antetokounmpo's MVP-caliber play this year, losing him for any length of time would be devastating for Milwaukee's championship hopes.
Bucks' Giannis Antetokounmpo career stats, highlights
22.5 points per game
9.6 rebounds per game
4.7 assists per game
1.3 blocks per game
1.1 steals per game
2.9 turnovers per game
32.6 minutes per game
53.5 percent shooting
28.7 percent 3-point shooting
71.0 percent free throw shooting
Whether or not Antetokounmpo will need to miss significant time due to the injury is currently unknown. Because the injury occurred in Milwaukee's last game before the All-Star break, the team will be out of action for eight days.
Head coach Mike Budenholzer of the Bucks said after the game that the preliminary reports were "hopeful" and that an X-ray of Antetokounmpo's wrist came back "clean."
Additionally, Budenholzer stated that he is unsure if Giannis Antetokounmpo will be able to play on Sunday.
Antetokounmpo, who received the most votes in the East, will lead Team Giannis as captain at the 2023 NBA All-Star Game, which will be played on Sunday, February 19.
Antetokounmpo's availability for the All-Star Game, which takes place just three days after he was hurt, will depend on the severity of his injury.