According to Pete Abraham of the Boston Globe, former Boston reliever Hirokazu Sawamura prefers another opportunity in the United States to a return to Japan.
Hirokazu Sawamura is looking for MLB opportunities after returning to Japan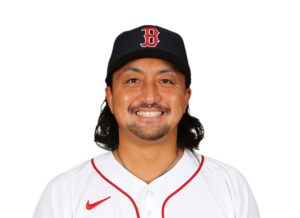 You can read also: Insider Says Trevor Bauer Isn't Welcome in the LA Clubhouse: Dodgers Rumors
Sawamura pitched for a decade in Japan's Nippon Professional Baseball before joining the Red Sox on a two-year, $3MM contract. In 868 1/3 NPB innings, he had a 2.77 ERA.
Sawamura began his career as a starter for Yomiuri, but in 2015 he moved to the bullpen and became the team's closer. He missed the 2017 season due to a shoulder injury, but he'd return as a solid setup man before moving to the United States in 2021.
When the Red Sox signed Sawamura, 32, it was seen as a low-risk deal with a lot of upside if he could excel in the transition to MLB.
While he never developed into a dominant reliever, he did provide the Red Sox with some valuable middle relief innings. Sawamura pitched 53 innings of 3.06 ERA ball in 2021, striking out 26.2% of batters and walking 13.7%, which was below-average.
Sawamura's 2022 season began well, with a 2.48 ERA on July 23. Things quickly deteriorated, and Sawamura's ERA rose to 5.40 over the next month before the Red Sox designated him for assignment in late August.
Sawamura pitched 103 2/3 innings for Boston and had a 3.39 ERA. Given his low salary, the DFA would seem surprising, but there were some troubling signs beneath the surface, and Sawamura had seen his strikeout rate drop and HardHit% rise towards the end of his time with the Red Sox.
The DFA could also have been motivated financially. For 2023, there was a club and player option, with the value of those options increasing based on performance.
At the time of the DFA, Sawamura had a $1.9MM player option and a $3.7MM club option. After his 49th appearance, his player option would have increased to $2MM, but the Sox DFA'd him.
Sawamura would be outrighted to Triple-A by Boston, but he would request a release from the team ten days later to pursue other opportunities. The Red Sox granted Sawamura's release, and he received a $1MM buyout on his 2023 option.
MORE: A massive trade package was agreed upon to send Rafael Devers to the Detroit Tigers