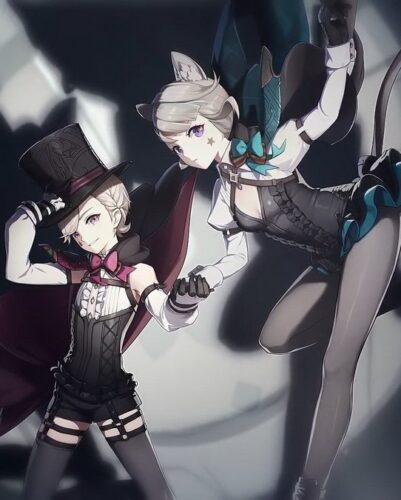 Here is everything we've learned through leaks about the Genshin Impact Fontaine region, including new characters, their possible play styles, and more.
Genshin Impact Fontaine characters leaks
Characters
This is a list of every Fontaine character who has become playable.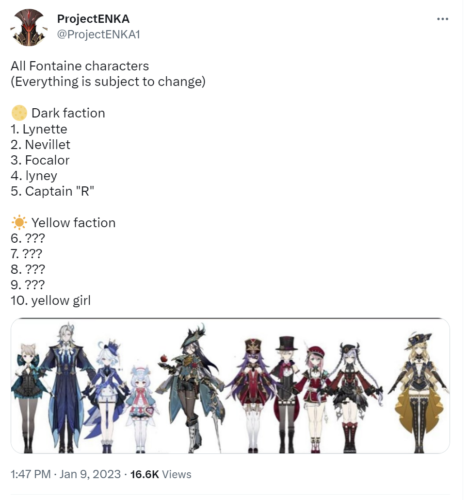 Images of three different Fontaine characters have recently been leaked on the Baidu Tieba forum. It's likely that Neuvillette was the character whose entire model was exposed. Given his position as Chief Justice of Fontaine, he is likely to play a pivotal role in the plot.

The two other images that were leaked do not show the characters' faces, but it is easy to identify who they are. The two are the popular sibling duo Lyney and Lynette, who were featured in one of the game's first story teasers back in 2020, confirming their ties to the Fontaine regions.
Lyney is portrayed as a young man with violet eyes and pale skin, distinguished by his top hat and black cape. Lyney will be a five-star bow user who uses the Pyro element, according to a recent Genshin Impact leak. His sister is most likely an Anemo sword user with a lower four-star rarity.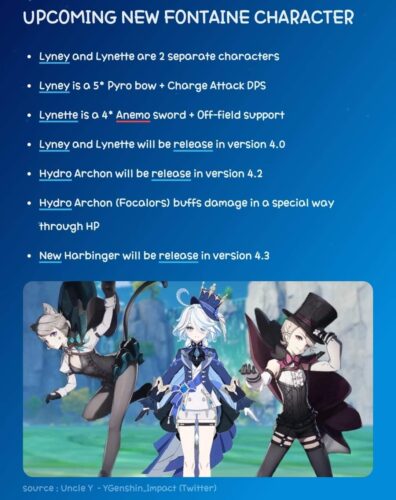 With more information about the twins being revealed by leakers, it is speculated that they will arrive sometime in August 2023 as part of the major update that will introduce the new region named Fontaine.
Yuelin is one of Fontaine's characters from the other faction. At the moment, none of the other four members of this faction have been named, but Yuelin is the faction's leader. She'll most likely be armed with a Geo Vision.
Potential gameplay styles
Genshin Impact leaker Uncle YC has updated his information via prominent leaker Tao, revealing the first details about Lyney, Lynette, and the widely speculated Focalors.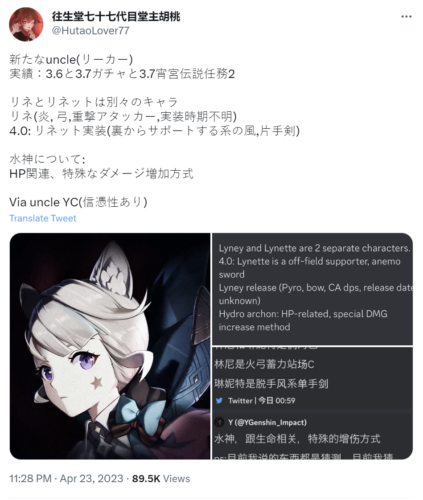 According to leaks, Lynette will play an off-screen support character. Lyney will be added to Genshin Impact as a Charged Attack DPS, similar to Tighnari and Ganyu.
Focalors, dubbed "Hydro Archon," will reportedly revolve around HP and include a "special damage increasing method." Here are some more details about her kit: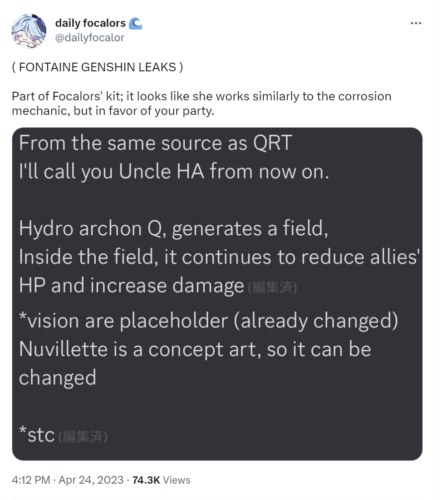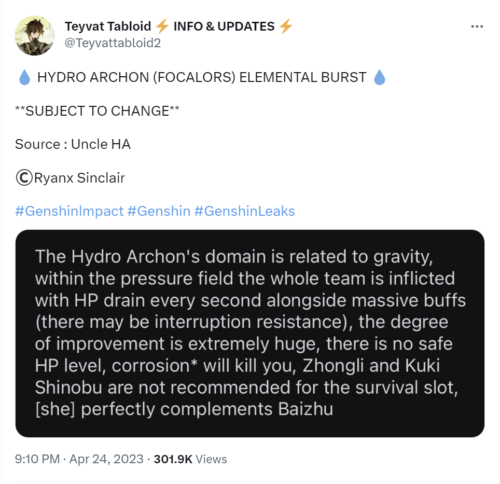 Despite the lack of official word from HoYoverse, many leaks have begun to speculate on when the three characters will make their debut. Lynette is rumored to be one of Fontaine's first playable characters, and her release with Version 4.0 is anticipated.
Several other characters, such as Varka from Mondstadt and another member of the Fatui's Harbingers, are said to be making an appearance after the Fontaine update.
Since the release of Fontaine is still a few months away, these leaks should be taken with a grain of salt. Fans can expect to learn even more about the upcoming region in Genshin Impact before its summer release.
Symbols, Wind Glider and logo leaks
Logo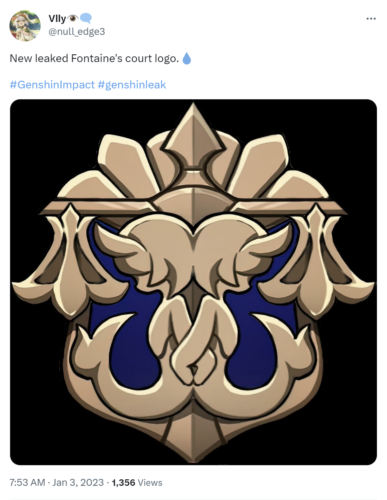 This is the logo that appears when you teleport to a waypoint in a nation. It is also seen on major landmarks, structures, and other structures throughout the nation.
Symbols
This section of the leaks focuses on the various symbols found throughout Fontaine. They all have a distinct European flavor, much like Mondstadt, which makes sense given that both nations are based on real-world European cultures.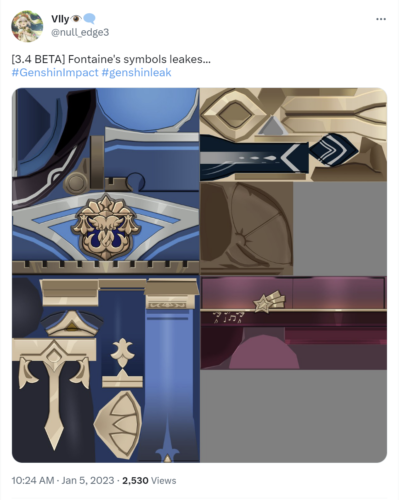 Wind Glider
Every nation provides the players with at least two wind gliders to equip their characters. Wind gliders can be acquired by completing weekly reputation quests.
So far, that's all the information we have. More leaks will appear in the Fontaine region as time passes. All ten Fontaine characters' names, weapon types, rarities, and team roles have yet to be revealed. The majority of them will most likely be leaked prior to HoYoverse's official announcement, so players will not have to wait too long.
Related: