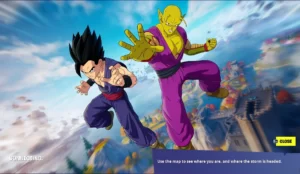 Here's everything you need to know about Fortnite x Dragon Ball Part 2 event, including the start time, downtime and leaked skins.
Fortnite x Dragon Ball Part 2 start time
The Fortnite maintenance downtime and start time is scheduled for today, January 31, at 01:00 PST, 04:00 EDT, and 09:00 GMT.
The above hours have been confirmed by Fortnitestatus on Twitter. Unfortunately, the duration of maintenance is not specified, but it typically lasts one hour.
Prepare to power up in v23.30!
Downtime begins at 4AM ET, with matchmaking being disabled shortly before. pic.twitter.com/jko8GnwWc5

— Fortnite Status (@FortniteStatus) January 30, 2023
Leaked skins
Get ready to power up with the return of Fortnite x Dragon Ball!

Son Gohan and Piccolo make their way to the Island. There's also the return of the Dragon Ball Adventure Island, Kamehameha attack item and Nimbus Cloud (Kitoun) mobility item.https://t.co/obJoJO9YNm pic.twitter.com/CnbJ1Yv8wc

— Fortnite (@FortniteGame) January 31, 2023
Gohan and Piccolo are two new skins. There's no word on how much they'll cost, but the previous collaboration's prices were as follows:
Goku – 2,000 V-bucks
Vegeta (with Super Saiyan, Super Saiyan Blue, Super Saiyan Blue Evolved) – 1,800 V-bucks
Bulma (with Lab Coat) – 1,200 V-bucks
Beerus – 1,500 V-bucks
Fortnite v23.30 full patch notes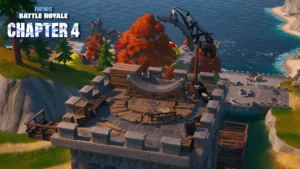 The v23.30 update introduces five new Reality Augments to Battle Royale:
Rift-Jector Seat
Anytime your Shield breaks, you'll rift into the sky after a short delay.
Shadow Striker
Become able to get Shadow Bombs from containers.
Icy Slide
Get a brief icy speed boost after sliding.
Harvester
Foliage you destroy will drop Big Bush Bombs and forageables. Also increases the effectiveness of eating forageables.
Mythic Munition
New Reality Augments are only discovered by selecting Reality Augments in matches. Rerolling does not discover new Reality Augments.
Weekly Quest Updates
From v23.30 and onwards, Battle Royale Chapter 4 Season 1 Weekly Quests will no longer expire after a week. They will remain until the end of Season, meaning players can complete a set of Weekly Quests anytime until Chapter 4 Season 1's end date.
Miscellaneous Updates
Wind currents will be disabled in Battle Royale/Zero Build for the duration of v23.30.
The Forecast Reality Augment has been adjusted to only show the next three Storm circles after being selected, instead of showing all future Storm circles.
Competitive Notes
The Kamehameha and Nimbus Cloud (Kintoun) items are not included in competitive playlists.
The Rift-jector Seat Reality Augment is not included in competitive playlists.
FNCS Major 1 begins on February 2
Major Battle Royale Bug Fixes
The Guardian Shield now blocks the Deku's Smash ability.
Fixed the issue that caused us to disable the Party Time Reality Augment. This Reality Augment is now re-enabled.
Fixed some movement-related bugs.
Players who own the Battle Pass and have unlocked the Noble Shroud Back Bling prior to v23.20 will now receive the Back Bling.
Physics on the Joni the Red Outfit's cape are now behaving correctly.
The helmet on the Battle Hound and Molten Battle Hound Outfits no longer appears sideways.
Players can again Emote after a Victory Royale.
Players no longer take fall damage when sliding and using the Shockwave Hammer.
On touch devices, the Falcon Scout no longer goes up or down without players touching any button.
That's all we know so far about the Fornite x Dragon Ball part 2 event.