After the MLB Winter Meetings, Carlos Rodon is still an unsigned free agent. But given how fiercely the 29-year-old left-competition hander's is growing, that could change at any moment.
Which team will sign Carlos Rodon?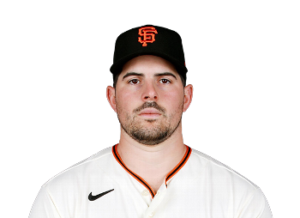 Susan Slusser of The San Francisco Chronicle reports: "New York was the team most linked to the All-Star left-hander as the winter meetings closed Wednesday … sources told The Chronicle Rodón is seeking a minimum of seven years on a $100 million-plus deal."
Meanwhile, according to Jon Heyman of the New York Post, the New York Yankees are "targeting" Rodon now that they have signed outfielder Aaron Judge to a record-breaking nine-year, $360 million deal.
The Yankees want to keep (Rodon) for a maximum of four or five years, which is an interesting goal in a market where three stars currently have contracts that will keep them past the age of 40.
According to Heyman, the Giants are interested in Rodon after passing on Judge. They are not alone either. Other teams with interest in Rodon include the Dodgers, Rangers, Mets, Twins, Orioles, and perhaps the Blue Jays.
Rodon might be considering a $200 million contract, according to MLB Network's Jon Morosi.
Some of the most expensive teams in the sport still require pitching, including some very elite teams, the Los Angeles Dodgers in particular…
The Red Sox's inability to sign Xander Bogaerts may or may not make sense in the long run, but if they can change course and sign Carlos Rodon to improve their rotation, which is currently distinctly below par, at least their inability to sign Bogaerts will have some consolation value.