Here are some of our favorite studs, duds and sleepers that may give you a leg up on the fantasy football Week 4.
Joe Burrow and Alvin Kamara will thrive in the fantasy football Week 4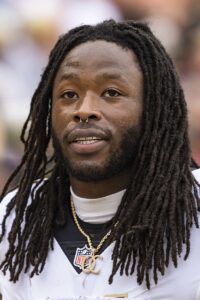 We're still in the discovery phase of the 2022 fantasy football season, and we've learned a lot about workflows, goal trends, and matchups over the last three weeks.
So many teams are winging it with their ever-changing weekly game plans, so we won't know everything, but that won't stop us from putting together a Week 4 fantasy sleepers list for you.
About Studs
QB Josh Allen – Buffalo Bills
One of the top fantasy football quarterbacks is looking to avenge a loss, and he'll have the opportunity to do so against the league's worst pass defense. Please sign me up.
Cooper Rush, Cowboys vs. Commanders (Iyer)
He has yet to score two touchdowns while filling in for Dak Prescott (thumb), but it happens here with decent volume off the run against an abysmal overall pass defense.
Duds
RB Miles Sanders – Philadelphia Eagles
Nobody has been successful in running on the Jaguars. They've given up no rushing touchdowns, and Antonio Gibson's 58 yards are the most the Jaguars have given up to a single player this season.
QB Tua Tagovailoa – Miami Dolphins
Tua has had a strong start to the fantasy football season. However, the six-touchdown Week 2 success is doing a lot of heavy lifting to boost those numbers. He's nursing a sprained ankle and a strained back as he prepares for a quick turnaround game (Thursday) against a strong Bengals defense. I don't think he should be played this week.
Sleepers
QB Joe Burrow – Cincinnati Bengals
Miami is off to a strong start, but it does have some flaws. The defense is allowing nearly 300 passing yards per game, which is encouraging for Joe Burrow and the Bengals offense, which is gradually coming together.
RB Alvin Kamara – New Orleans Saints
Kamara has been quiet to start the season, but this week will be different. Keep in mind that the Vikings have already allowed five rushing touchdowns.