Dansby Swanson signed a seven-year, $177 million deal with the Chicago Cubs when he became a free agent this winter. It wasn't an easy choice for the veteran shortstop, though.
Dansby Swanson's start with the Cubs was rough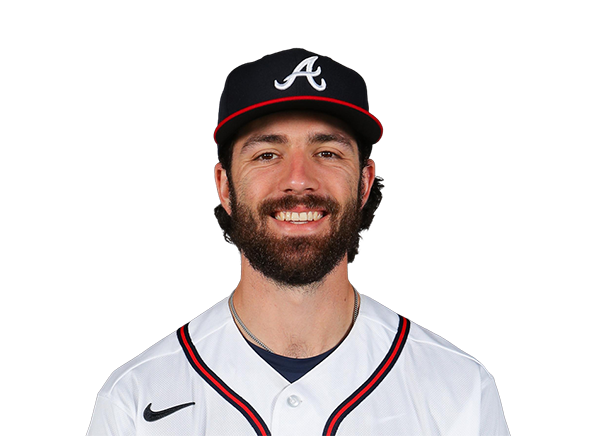 Like most Braves fans, I wanted Swanson to finish his career in Atlanta, but after a career year, his market blew up, and Alex Anthopoulos was never going to give him a deal like that.
The Braves probably made the right choice when they decided to go their separate ways. Aside from last year, when he was arguably the best shortstop in baseball, Swanson has mostly been a slightly above average player.
That's not the type of player to whom well-run teams give almost $200 million. It would have made him the player on the team who made the most money each year. The Cubs paid too much for this, and they may already be feeling some buyer's remorse.
Even though it's only Spring Training, I'd tell Cubs fans who are already worried to calm down, because Swanson hasn't done much on offense so far.
He has only two hits in 25 at-bats (.080 batting average). He's also struck out an alarming 11 times, which has led to jokes like these before he's even played his first regular season game as a Cub.
Good morning.

Dansby Swanson has two hits and a 35.5% k-rate this spring. pic.twitter.com/8HonlaaJjA

— brando (@_bg37) March 18, 2023
If there's one thing Cubs fans need to get used to, it's this kind of stretch from their new shortstop.
Even though Dansby Swanson was good at times during his time with the Braves, he had long stretches every season where he looked like he belonged in the minors. Dansby Swanson's inconsistent offense is the only thing that stays the same about him.
This is the main reason why the Braves didn't want to make him their highest-paid player. His defensive skills and other qualities were very important and a big reason why Atlanta has been doing so well lately.
He's a winning baseball player, plain and simple, and Cubs fans will eventually learn to love their new toy. But from what I've seen, there will also be a lot of annoying growing pains.
Swanson will be able to handle the extra pressure that comes with such a big contract, but it will be hard for Cubs fans who want him to come to their team and change the way things are going right away.
Swanson started his baseball career with his hometown team, the Braves, where he became one of the best shortstops in the league. He was a free agent shortstop this winter, along with Xander Bogaerts, Carlos Correa, and Trea Turner. They were all very good.
During his time with the Braves, the 29-year-old was an All-Star, won a Gold Glove, and won the World Series. He just finished 12th in the National League MVP voting after hitting in 2022. In 162 games, he hit.277/.329/.447 with 25 home runs and 96 RBI.
Now that he's on the Cubs, Swanson will try to bring them another World Series win, which they haven't had since Kris Bryant, Javier Báez, Anthony Rizzo, and Kyle Schwarber helped them win in 2016.