It's common knowledge that Britney Spears enjoyed massive worldwide fame as a singer, especially among the young. She always stood out like a beacon in the throng whenever she made an appearance in public.
Here are 10 of the best hairdos inspired by Britney Spears that you can try if you want to look like a modern pop star.
List 10 of Britney Spears' favorite hairstyles
Long straight golden blonde hairstyle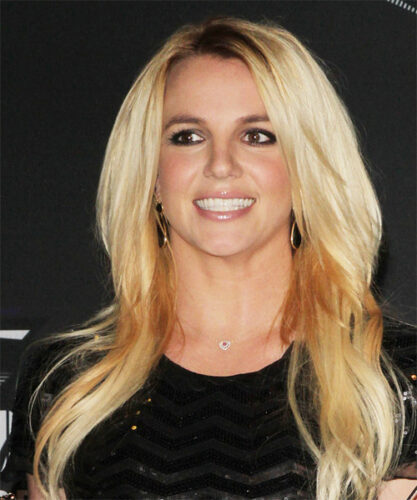 On the night of the 2011 MTV Awards, Britney Spears let down her golden locks to reveal a new cut that included layers from mid-lengths to ends, shortening the overall length for a more subtle and understated look.
If you have fine to medium hair, this relaxed style is perfect for you, but it does require frequent cuts (every 4 to 6 weeks) to avoid split ends.
Her hair has been trimmed into flattering layers, the shortest of which begin at her jaw line and progress to the ends.
This cut is perfect for those with a rectangle or square facial shape, like Britney, or those who want to emulate her look.
Long straight light blonde hairstyle with blunt cut bangs and light blonde highlights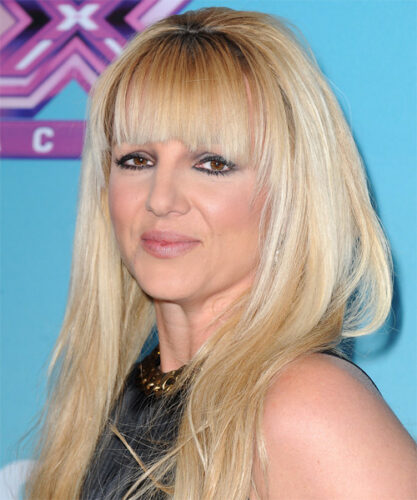 This long casual hairstyle is blow-waved smooth from root to tip, giving it a simple and uncomplicated appearance and feel. The bangs are blunt cut and worn down to frame the face and perfectly complete the overall look.
Long straight light blonde hairstyle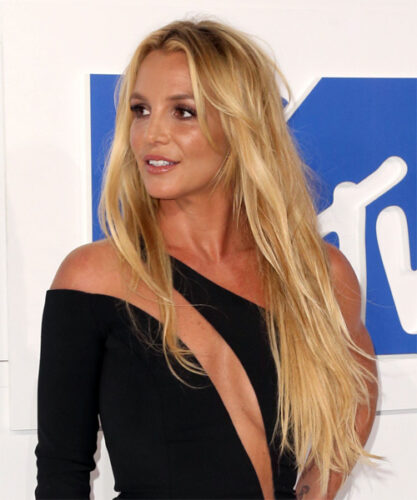 Britney Spears is back with her signature look, a sleek straight †do that flatters her square face shape.
This hairstyle's main concept is long and luscious. These highlighted locks are blow-dried straight for a sexy yet understated look and feel. The top layers are smoothed down to frame the face and complete the overall look beautifully.
Long curly light golden blonde hairstyle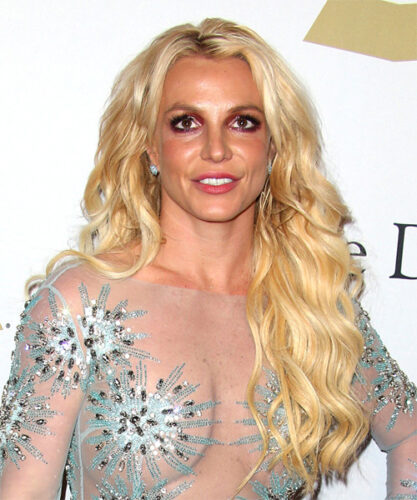 Britney Spears' gorgeous, eye-catching, curly haircut is a major plus in this picture.
These blonde tresses have modest movement and bounce thanks to the voluminous waves styled throughout. This carefree look can be replicated with ease at home; all you need is some product to control flyaways. Split ends can be avoided with regular trims.
Long straight blonde hairstyle with light blonde highlights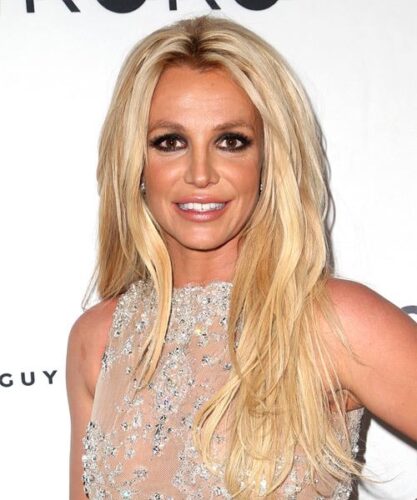 This is a less complex style for your hair. Still, the results are impressive. Both sides of her face and neck are framed nicely by the way her hair is parted down the middle. A perk of this hairdo is that it will show off your flawless makeup job.
If you want your hair color to last, you should dye it about every six weeks. To maintain healthy ends and provide optimal color retention, a trim should be performed every four to six weeks. Just a spritz of hairspray and you'll be camera-ready.
Long straight light blonde hairstyle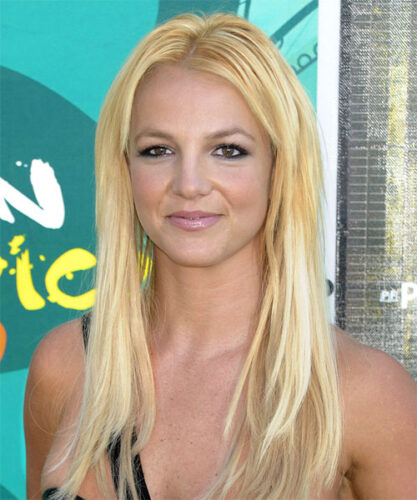 Britney's long, blonde hair and carefree demeanor make her look like any other ordinary adolescent.
Britney wore her hair down for this look to highlight the long, luxurious length that drapes over her shoulders. Long layers were chopped into the ends of her hair to get this style and give the ends a feathery appearance.
As can be seen above, Britney's hair color change from mousy brown to blonde beauty was lightning fast. Her hair is an unnatural buttery yellow blonde, but hey, if she can pull it off, why not?
Curly wavy medium hair for Britney Spears hairstyles pinterest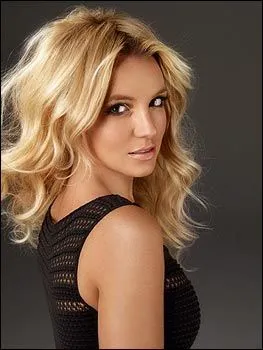 Curly wavy blond hair for Britney Spears hairstyles pinterest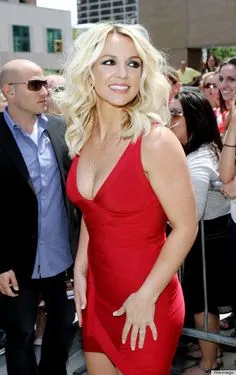 Awesome curly hair for Britney Spears hairstyles pinterest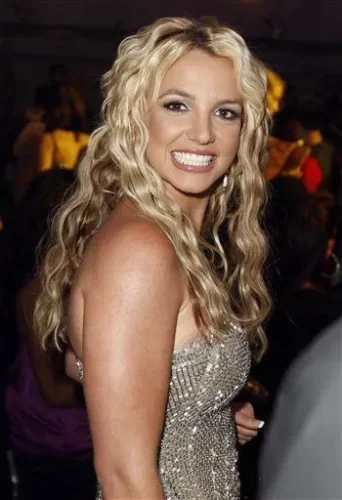 Simple ponytail for Britney Spears hairstyles pinterest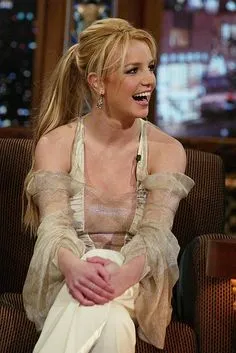 RELATED: