On Thursday, Ashley Graham posted several photos to her Instagram account that displayed her impeccable taste in clothing.
Ashley Graham wears a skintight dress that accentuates her incredible curves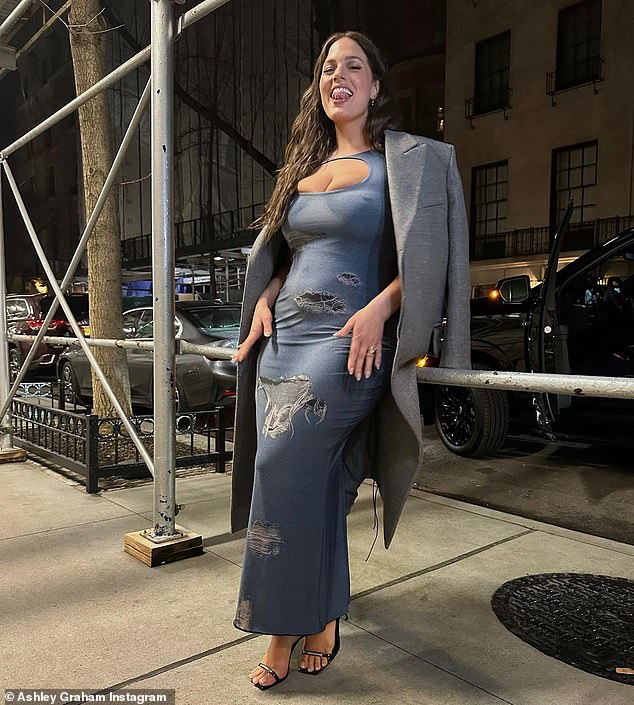 The 35-year-old model made the most of her time in front of the camera as she strutted through the streets of New York City.
A short message read: "Finding a quiet street in nyc to do an impromptu photo shoot is harder than it looks," written by the fashion industry personality who has been tapped to host an upcoming HGTV show.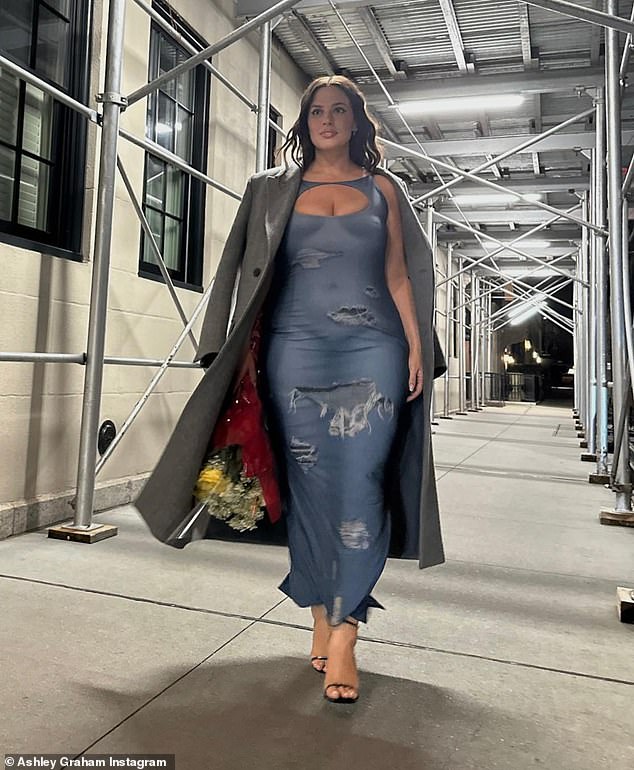 Graham posed for the photos while wearing a faded light blue denim dress that exposed a good deal of her upper chest.
The businesswoman completed her outfit with a light gray overcoat that went beautifully with her dress.
The model polished off her ensemble with black high-heeled shoes and a leather purse.
Her thick, dark hair was allowed to hang loose for the 'impromptu photo shoot,' revealing her shoulders.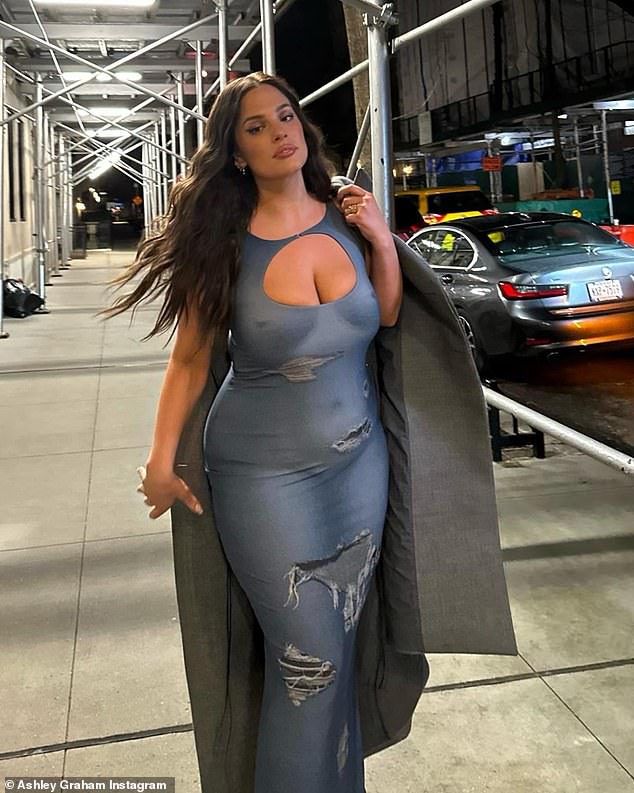 On Thursday, Graham posted a photo to her Instagram Story that showed her getting a touch-up to her makeup.
The TV character sported a light gray robe and clips in most of her hair.
Within the body of her post, the social media star tagged Revlon's main account.
Since 2018, Graham has represented the cosmetics company as a spokesperson.
In an interview with E! News, the model discussed her love of makeup and how she uses it as a form of self-care.
'As a mom who is so busy running to school drop-off, the grocery store, and doing my errands, I sometimes just want to have my brows brushed and something on my skin to feel pulled together,' she said.
The fashion icon went on to talk about a new makeup trend that she found herself really enjoying.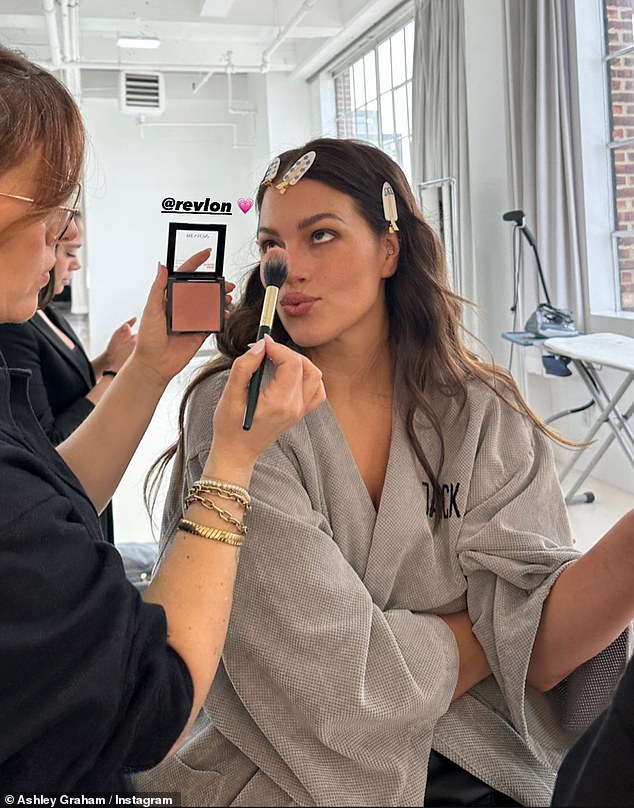 'My favorite beauty trend is a less full eyebrow, and not such a big fluffy eyebrow. There's something very interesting that it does to my face,' she said.
Graham went on to speak about how she had become fond of excessively utilizing a certain cosmetic product.
'I love to over-blush. I'm obsessed with a really pink cheek all the way up to the eyebrow,' she said.
READ ALSO :