The (18-5) Boston Celtics will play the (13-11) Brooklyn Nets this Sunday in Brooklyn, New York. Boston has gotten off to a fast start this season, and the Nets are heating up as well, so I expect a battle in this one.
NBA Injury Report: Yuta Watanabe and Edmond Sumner updated by Nets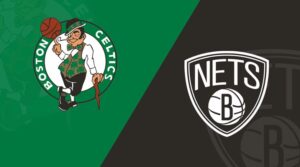 The Nets are coming off a 114-105 victory over the Toronto Raptors. Brooklyn shot 53.7% from the field in the first half, when they were scorching hot. If they want to beat the Celtics at home, they will have to stay hot.
Yuta Watanabe will continue to receive treatment for his right hamstring strain after an MRI confirmed it, and he will be reassessed in a week.
Due to a hamstring injury, Watanabe will miss his sixth straight game on Wednesday and will be out for at least another week. This season, Watanabe is averaging 8.1 points and 2.9 rebounds in 18.2 minutes per game.
Edmond Sumner (glute) will not play against the Celtics on Sunday.
Sumner suffered a right glute contusion in Wednesday's game, forcing him to leave the game early and remain out until Sunday. Sumner's next opportunity to play will be against the Hornets on Wednesday.
In his absence, Patty Mills and Cam Thomas will most likely see increased workloads.
The Celtics enter this game after falling to the Miami Heat in overtime, 120-116. Boston struggled to shoot from the outside, making only 33.3% of their three-point attempts. They will need to improve their offensive efficiency if they are to compete with the Nets on the road.
Marcus Smart is questionable for Sunday's game against the Brooklyn Nets due to a left hip contusion.
Smart was added to the injury report on Saturday, and given that Sunday's game is the first of a back-to-back set for the Celtics, the team may be cautious with him.
Payton Pritchard and Malcolm Brogdon would be in line for increased workloads if he sat.