The Atlanta Hawks and Houston Rockets return to action after an NBA break for Thanksgiving on Thursday. On Friday, the Hawks will travel to Houston to face the Rockets, who are currently fourth in the Eastern Conference standings. Houston is currently last in the Western Conference and has the worst record in the NBA (3-14).
Houston Rockets – Atlanta Hawks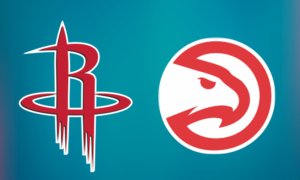 After winning three straight games, including a 117-98 thrashing of the Bucks at home, the Hawks are stuck in a win-loss cycle. In their last eight games, the Hawks have alternated between winning and losing.
The Hawks enter this game ranked 11th in the NBA in terms of points per game. They rank 20th in overall shooting percentage and 27th in three-point field goal percentage. This season, they rank fifth in the league in assist-to-turnover ratio. The Hawks also rank ninth in the league in rebounding.
Trae Young is expected to play in Friday's game.
Trae Young scored 35 points (11-19 FG, 4-7 3Pt, 9-9 FT) with one rebound and seven assists in 35 minutes against the Kings on Wednesday.
On Wednesday, Young had one of his better shooting performances, going 7-of-13 from the field for 17 points in the first half before pouring in another 18 on 4-of-6 shooting in the second half to end Sacramento's seven-game winning streak.
Meanwhile, Bogdan Bogdanovic remains out for the Hawks with a knee injury.
Houston has only won three games this season and has suffered five losses in their last six games. In their most recent game, they were defeated by the Warriors 127-120 thanks to a vintage performance from the Splash Brothers Steph Curry and Klay Thompson.
Due to a strained right groin, Alperen Sengun (groin) is expected to miss Friday's game against Atlanta.
Due to a sore right toe, Jalen Green is questionable for Friday's game against the Hawks.
Meanwhile, Josh Christopher is listed as a game-time decision for Friday's game.