The Dallas Mavericks continues their road trip against the Toronto Raptors on Saturday. The Mavericks have a 9-8 record this season, while the Raptors have a 9-9 record. Dallas has won four straight games against Toronto, including a 111-110 victory at home on November 4.
The latest injury reports of Pascal Siakam and Fred VanVleet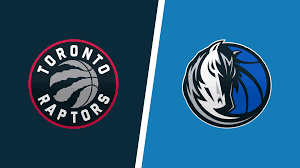 This is the second of three games on the road for the Mavericks, and none of them are easy. They were defeated 125-112 at Boston on Wednesday, their third defeat in four games. They are now 9-8 on the season, 1.5 games behind New Orleans in the Southwest Division and tenth in the Western Conference. After this game against Toronto, they will travel to Milwaukee to face the Bucks.
Doncic leads the NBA in scoring with 34 points per game.
It was the same old story in the Celtics loss, as Luka Doncic went off for 42 points, 8 rebounds, and 9 assists, but it wasn't enough.
Christian Wood had 26 points and 12 rebounds, and Spencer Dinwiddie chipped in with 15 points.
Maxi Kleber (back) is expected to play in Saturday's game against Toronto.
Kleber returned to practice on Friday and is expected to play in the game on Saturday. Due to a lower back strain, the Mavericks may rest Kleber for Sunday's game, the second leg of a back-to-back against the Bucks.
The Toronto Raptors have also lost two consecutive games. They lost a 124-122 buzzer-beater to the Hawks' AJ Griffin as time expired last Saturday, and they followed that up with a 112-98 loss at home to Brooklyn on Wednesday.
Pascal Siakam (groin) has been cleared for practice contact but will miss Saturday's game against Dallas.
Siakam was a full participant in Friday's practice and is expected to return next week. Due to a groin strain, Siakam has missed the last nine games.
Fred VanVleet is questionable for Saturday's game against the Mavericks after missing Wednesday's game against the Nets due to a non-COVID illness. His return to practice, on the other hand, is a good indication of his availability.
Malachi Flynn will most likely start again on Saturday if VanVleet is unable to play.