The Los Angeles Clippers will begin their four-game Pacific Division series against the Golden State Warriors on Wednesday night at Chase Center in San Francisco. The Clippers have lost four of their last six games against the Warriors and have gone winless in three straight road games against the Warriors.
Injury status of Kawhi Leonard and Paul George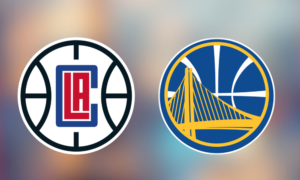 Last Monday, the Los Angeles Clippers (11-7; 9-9 ATS) completed a three-game homestand with a 121-114 victory over the Utah Jazz. It was their third straight win and sixth in eight games.
Paul George (hamstring) will not play against Golden State on Wednesday.
George will miss his second straight game after injuring his hamstring in the Clippers' victory over the Spurs on Saturday.
You can learn more about Paul George's trauma by clicking here.
Due to an ankle sprain, Kawhi Leonard will miss Wednesday's game against Golden State.
Leonard will miss his first game since Nov. 15 after starting the previous three.
According to Andrew Greif of the Los Angeles Times, Luke Kennard (calf) will not play in Wednesday's game against Golden State.
Kennard will miss his fourth game in a row due to a calf injury. Norman Powell is a strong candidate for more carries against the defending champions on Wednesday.
Following their 127-120 win over the Houston Rockets on Sunday, the Golden State Warriors (8-10; 6-12 ATS) decided to rest all of their star players on Monday night. The reigning NBA champions were defeated 128-83 at the hands of the New Orleans Pelicans.
The Warriors are scoring 112.2 points per 100 possessions (14th in the league), shooting 47.5% from the field (9th) and 37.6% from beyond the arc (14th) (8th). Their defense has struggled this season, ranking 26th in the NBA in points per 100 possessions (114.4).