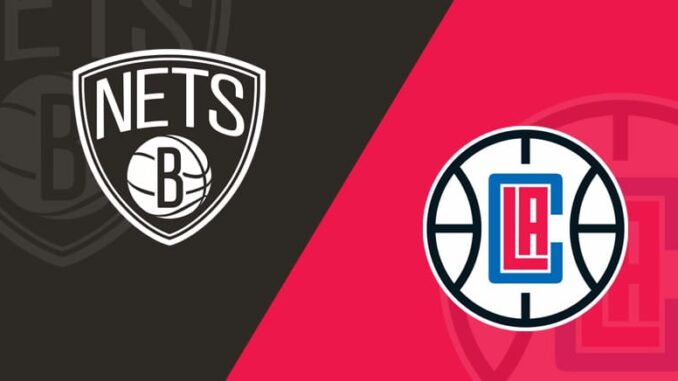 This Monday night, the Los Angeles Clippers take on the Brooklyn Nets in an inter-conference matchup. Last Saturday, the Clippers posted a road win against the Knicks, while the Nets earned a home win against the Wizards. In the lone matchup this year, Brooklyn won 110-95 on the road.
Latest Updates Injury for Los Angeles Clippers – Brooklyn Nets
According to multiple reports, the guard was traded by the Nets to the Dallas Mavericks on Sunday, and the team will play the Los Angeles Clippers without him on Monday.
The Athletic reports that the Nets will receive guard Spencer Dinwiddie, forward Dorian Finney-Smith, an unprotected first-round pick in 2029, a second-round pick in 2027, and another second-round pick in 2029. Forward Markieff Morris was included in the trade for the Mavericks.
Due to injuries, suspensions, and a lack of a COVID-19 vaccine, Irving only played in 143 of 278 regular season games during his three-plus year stint with the Nets.
The team said Irving didn't play Saturday because of soreness in his calf. Three nights after losing 139-96 in Boston, the Nets bounced back for a thrilling 125-123 victory without Irving and Durant, who missed his 12th consecutive game with a sprained right medial collateral ligament.
Ben Simmons (sore left knee) and T.J. Warren (left shin contusion) didn't play, and Seth Curry (left adductor) and Morris (sore left knee) were injured during the game, reducing the Nets to eight players, but they still managed to pull off the comeback and win. The Nets trailed 73-52 at halftime.
Injury Reports Nets
| | | | |
| --- | --- | --- | --- |
| PLAYER | UPDATED | INJURY | |
| Ben Simmons | Sun, Feb 5 | Knee | |
| Kevin Durant | Sun, Feb 5 | Knee | Expected to be out until at least Feb 11 |
| Seth Curry | Sun, Feb 5 | Thigh | Expected to be out until at least Feb 7 |
| Markieff Morris | Sun, Feb 5 | Knee | |
| T.J. Warren | Sun, Feb 5 | Lower Leg | |
After dropping nine straight games between December 29 and January 18, the Clippers are 7-2 in their last eleven contests.
The 134-128 overtime victory over the New York Knicks on Saturday was one of six such road victories, and four were decided by a margin of seven points or fewer.
Will Leonard and George playing tonight?
Leonard scored 35 points to lead the Clippers and hit 6 of 8 free throws in overtime. This was the fifth time in his previous eight games that Leonard had at least 30 points on a night when head coach Tyronn Lue played a short roster.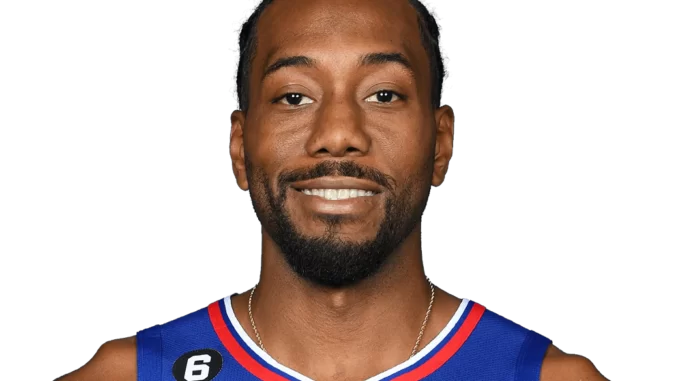 We have to improve," Leonard emphasized. "Our good teams have come back from big leads the past two nights. We need to be able to shut them down because they still have fight in them."
Paul George scored 30 points (9-16 FG, 5-9 3Pt, 7-7 FT) in 42 minutes of Saturday's 134-128 overtime win over the Knicks. He had 8 rebounds, 5 assists, and 1 steal.
George only did that twice in his previous 11 games, but he did it both times he scored at least 30 points. Considering he had a shaky week shooting the ball, his coaches had to be ecstatic with his performance in the win.
Although he has been plagued by a slew of minor injuries, George is still producing at a level commensurate with a player drafted in the second round of standard formats.
Injury Reports Clippers
| | | | |
| --- | --- | --- | --- |
| PLAYER | UPDATED | INJURY | |
| John Wall | Sun, Feb 5 | Abdomen | Expected to be out until at least Feb 16 |
NBA Regular Season Schedule
| | | |
| --- | --- | --- |
| Monday, February 6, 2023 | | |
| AWAY | HOME | TIME / TV |
| Boston | Detroit | 7:00 PM |
| Cleveland | Washington | 7:00 PM |
| L.A. Clippers | Brooklyn | 7:30 pm NBAt |
| San Antonio | Chicago | 8:00 PM |
| Sacramento | Houston | 8:00 PM |
| Dallas | Utah | 9:00 PM |
| Oklahoma City | Golden St. | 10:00 PM |
| Milwaukee | Portland | 10:00 pm NBAt |