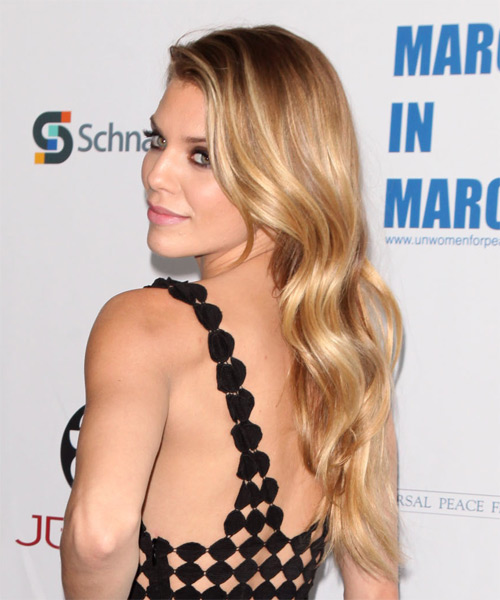 AnnaLynne McCord rose to fame in 2007 as the conniving Eden Lord on the FX television series Nip/Tuck, and as the pampered Loren Wakefield on the MyNetworkTV telenovela American Heiress.
AnnaLynne is a fan favorite in the fashion industry thanks to her stunning good looks, impeccable style, and enviable mane of hair. AnnaLynne's hairstyles are usually attention-grabbing. AnnaLynne's hair is beautiful regardless of whether it is straight, curly, blonde, or brown. Let's take a closer look at the stages of her hair's evolution.
List 12 of AnnaLynne McCord's favorite hairstyles
Long curly golden blonde hairstyle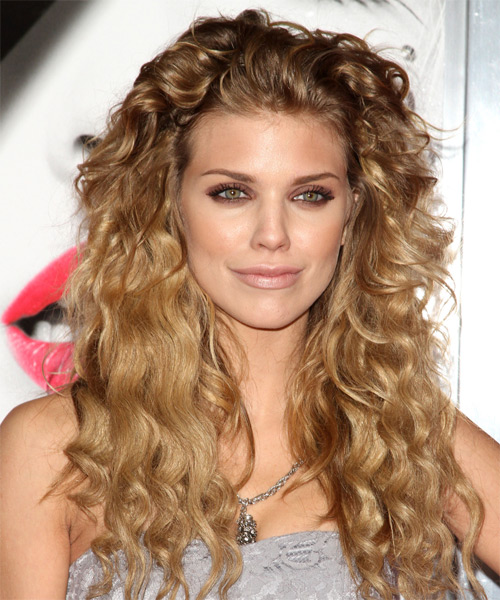 This golden blonde mane is big and voluminous because to the short and long layers cut all the way through the top, sides, and back. It's the perfect style for those with a long face. In order to prevent broken ends, this will require regular trimming.
Long straight chestnut brunette hairstyle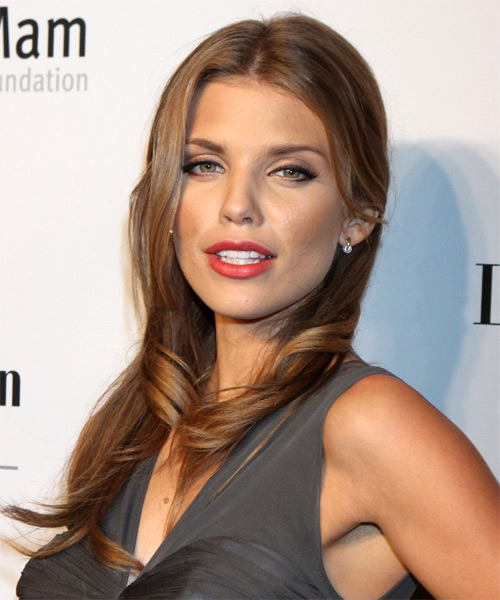 AnnaLynne's most recent hairstyle, which appears to be her preference, is straight and very chic. It also appears that, after years of sporting various colors of blonde, AnnaLynne now likes a shade of hair that is closer to her natural light brown.
These stunning chestnut brown tresses have been blow-waved smooth to highlight the edgy front and side layers that were chopped into them. You'll need a hold and shine product, but this style is perfect for framing a round face.
Long curly light ash brunette hairstyle with side swept bangs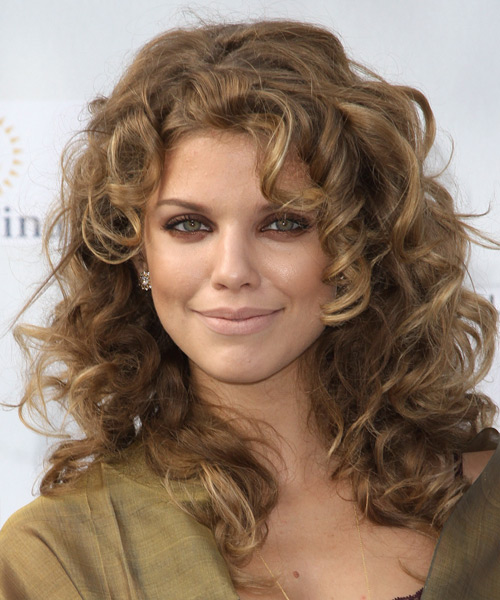 The volume and body of the curls from root to tip are aided by the mix of medium to lengthy layers cut through the back and sides. If you have a long face shape and are seeking for a fun new hairstyle, consider this huge and bouncy option.
Long straight light golden brunette updo hairstyle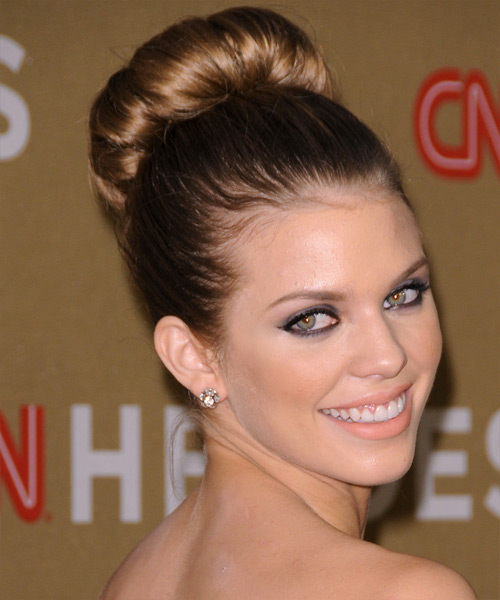 If you have long hair and are searching for a stylish updo that is simple to achieve and will last all day, try this braided bun. You'll need some sort of hold and shine cream if you have a round face, but it looks great.
Long wavy dark brunette hairstyle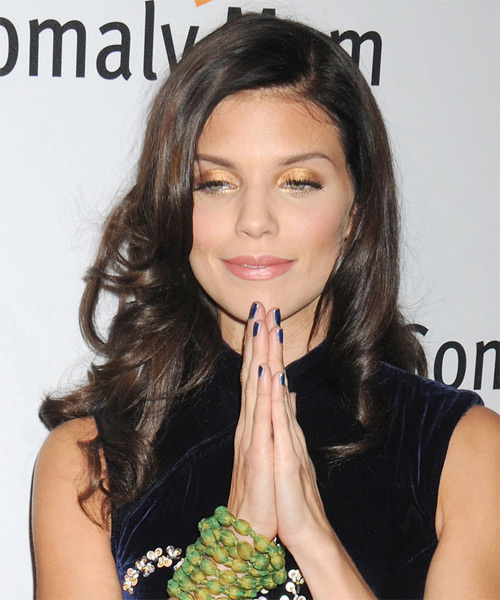 The lovely length of these locks is enhanced by the waves that go from the middle to the ends. This style is perfect for formal events and can be replicated with just a few simple items found in any home. Shine and hold can only be achieved with the help of product, and split ends can be avoided with regular trims.
Long wavy dark blonde hairstyle with light bonde highlights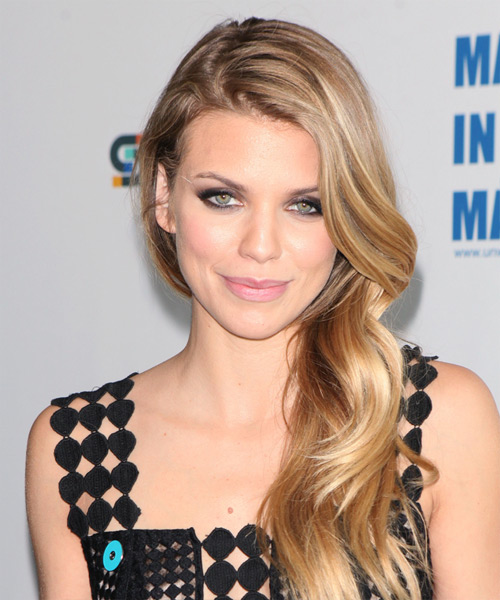 The loose movement from the mid-lengths to the ends of these highlighted locks is displayed by letting them fall over one shoulder. This low-maintenance style works best on those with fine to medium hair and requires frequent cuts to avoid split ends. Flyaway hair requires a product to control it.
Medium straight golden blonde hairstyle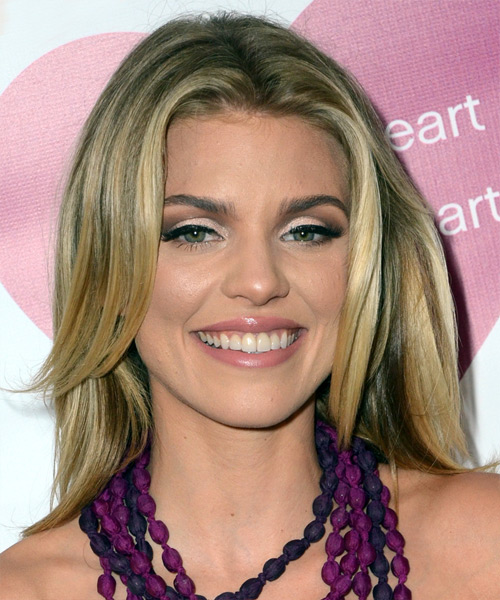 AnnaLynne McCord opts for a full 'do that is both elegant and seductive.
The front of these golden blonde hair are smoothed down while the crown is lifted and given body with blow-waves. Product is pinched into the ends to create a rough appearance. If you have a square face shape, you can benefit from this cut because it is simple to maintain with frequent trims every four to six weeks.
Long straight dark blonde hairstyle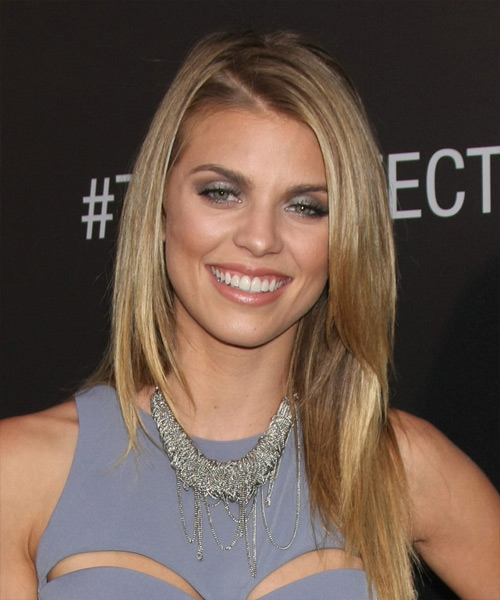 With her long, layered hair, AnnaLynne McCord shines in this photo. These sleek tresses have been blow-waved to perfection to tame the length and highlight the lovely layers cut at the front that provide shape and character. If you have a round face, you should try this gorgeous style.
Long wavy blonde hairstyle with light blonde highlights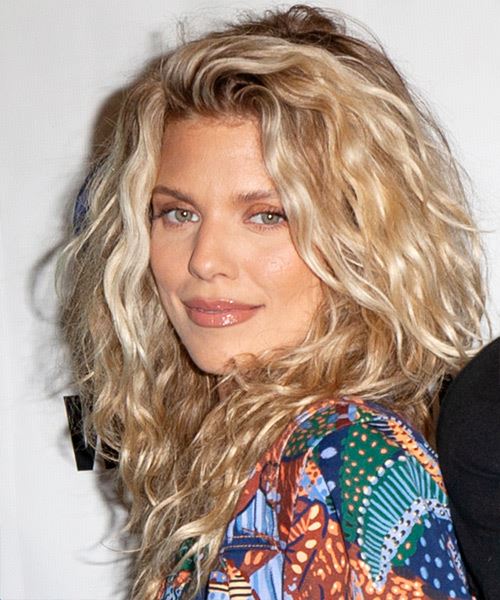 Loose, voluminous curls were used to create this style, which complements her hair's natural texture and volume. This works wonderfully with her oblong face shape, which can emphasize the fullness around the cheeks and chin.
Anna Lynne's straight hairline and wide, high forehead are ideal for a casual side part and long bangs. This look gives her a soothing, carefree disposition.
Long straight blonde hairstyle with side swept bangs and light blonde highlights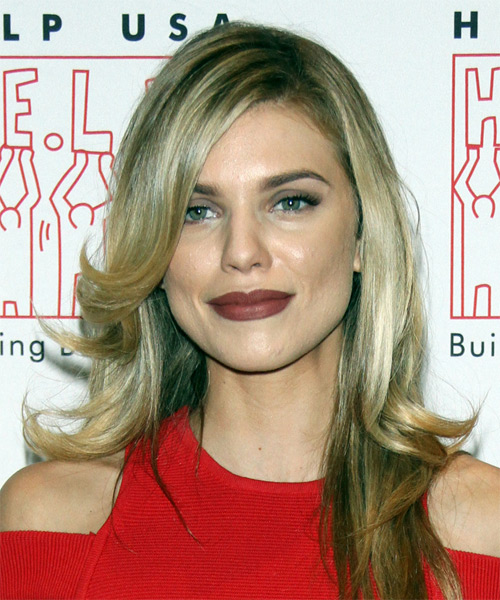 Annalynne McCord's long, wavy hairstyle is doing wonders for her appearance in this picture.
This gorgeous cut is swept to one side to highlight the sensual waves that have been fashioned from the middle lengths out. This is a fantastic look that can be recreated with minimal effort and the correct products at home for any time of day or night.
Long straight blonde hairstyle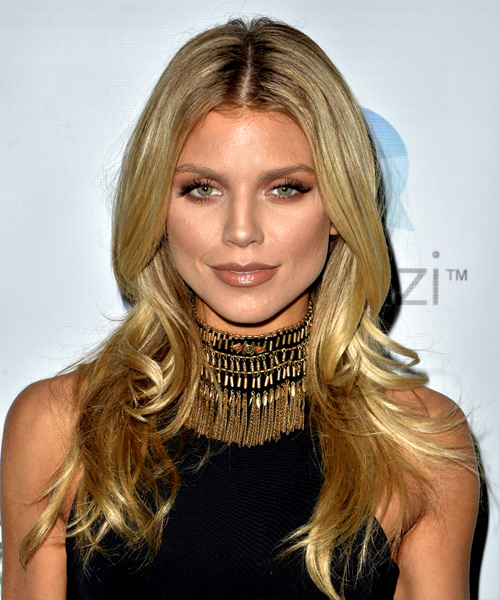 The locks are left down past the shoulders, showcasing the gentle waves styled from the middle to the ends. This low-maintenance style may be recreated with the appropriate products and is simple to achieve. Split ends can be avoided with regular trims every 4 to 6 weeks.
Long curly light ash blonde hairstyle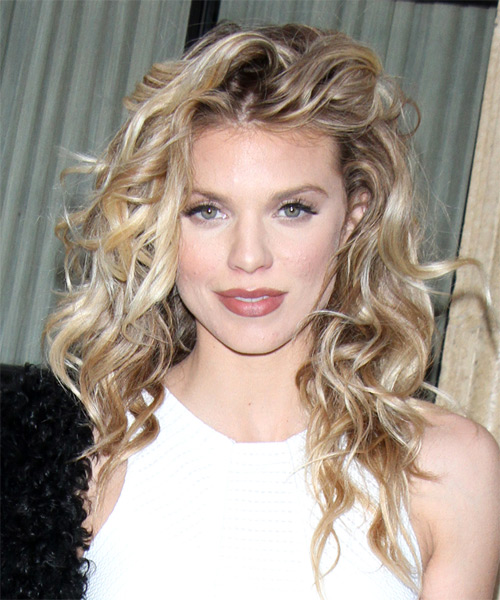 The natural curls in the hair are the style's focal point and give the look body and motion. The lack of a part and the carefree, windswept vibe created by the body and volume make this style perfect for framing a long or angular face. Holding and shining products are essential, as are frequent trims to avoid broken ends.
READ NEXT: