The casual blazer is a must-have for any wardrobe – versatile yet smart, a blazer can make you look polished while still appearing relaxed and it's an easy piece to style in to various new looks. Here are 5 celebrities, each wearing their own casual blazer in different ways to inspire you to remix your look. Dakota Fanning threw her light linen blazer over a floral maxi-dress and shoulder bag to create an unfussy boho ensemble that looked effortlessly stylish. Wearing no makeup and with loose hair, Dakota still looked pulled together thanks to her jacket choice.
Elizabeth Olsen tried out a printed blazer, wearing it with a subtle outfit to avoid overkill. She added a classic white shirt, black trousers and loafers, as well as a simple black tote. Her otherwise monochrome look allowed her blazer to stand out further. Emma Stone dressed down a tux style jacket with a white t-shirt, simple dark skinny jeans and black ankle boots. She added a large tote bag and sunglasses to complete her stylish outfit. Emma's toned down tux look works beautifully with her basic jeans and t-shirt combo.
Jennifer Aniston opted to give the blazer look a preppy twist, adding a navy double-breasted style with boyfriend jeans, a thick brown belt, a minimal grey top and trainers. The result is boyish and still structured – a fashionable off-duty look. Kim Kardashian decided to give her slouchy look a quick revamp by throwing on a white blazer over a loose t-shirt and trousers. Adding aviator sunglasses and a bag, Kim's outfit looks well pieced together despite its simplicity. See their looks and get inspired below!
Dakota Fanning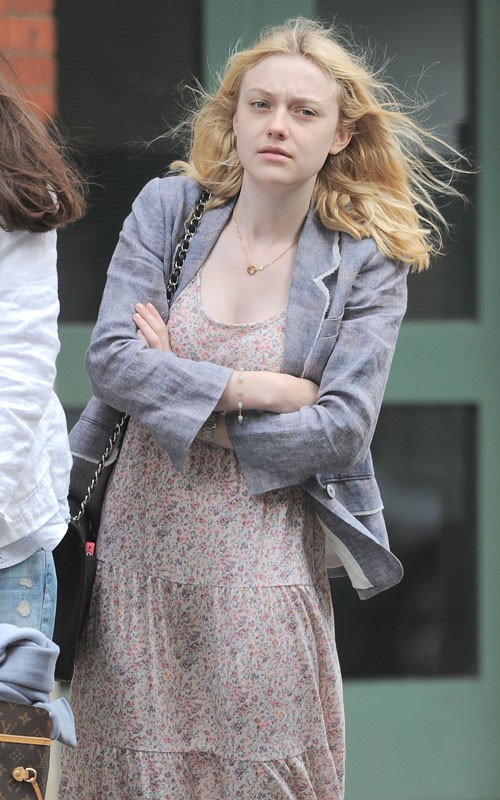 Elizabeth Olsen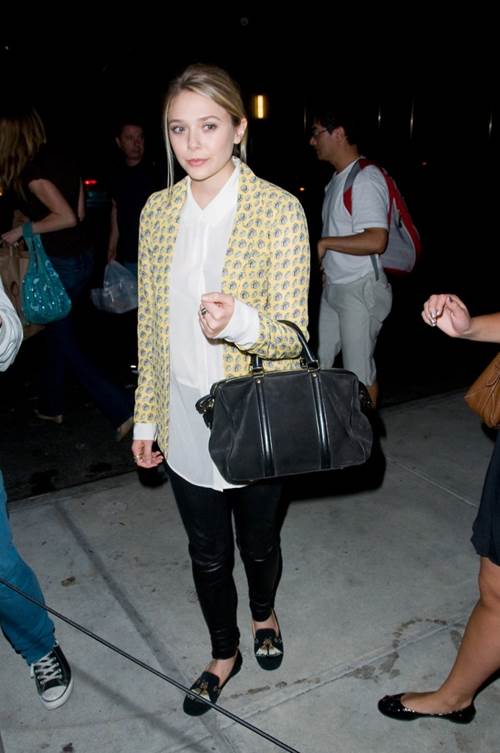 Emma Stone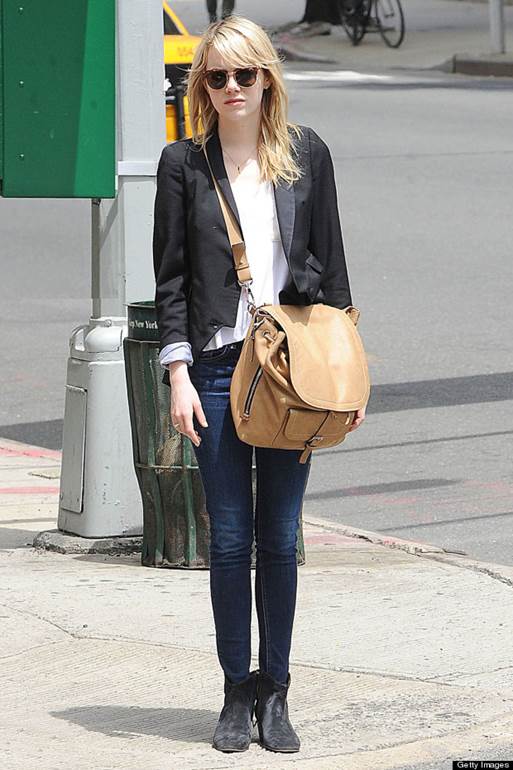 Jennifer Aniston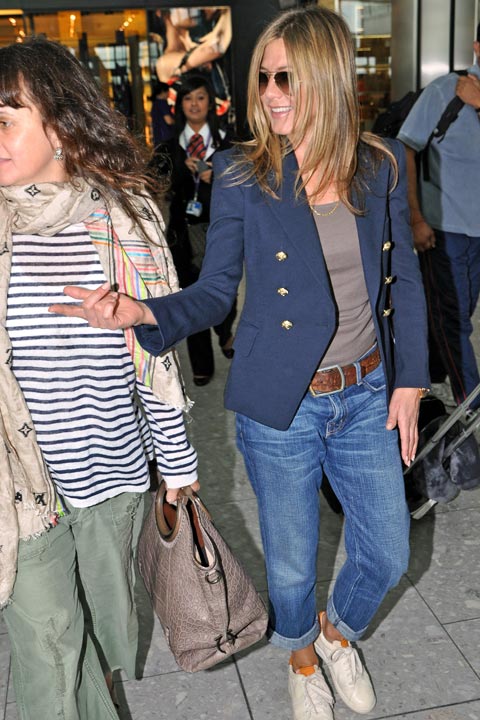 Kim Kardashian